Financial Results
ABN AMRO Reports Net Profit In Q2 2022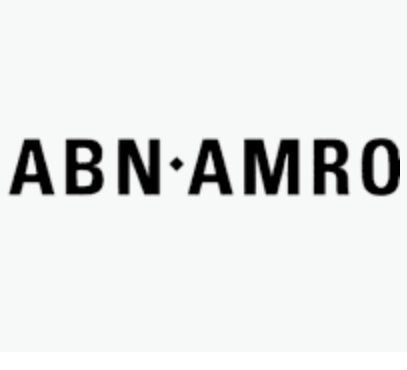 Dutch Bank ABN AMRO has released its financial results for the second quarter of 2022, showing a strong performance.
Despite the weak economic outlook, ABN AMRO reported a net profit of €475 million ($487 million) and return on equity of 8.8 per cent in the second quarter of 2022.
"The weakened outlook is not yet reflected in economic activity and we delivered a good performance this past quarter," Robert Swaak, CEO at the bank, said in a statement this week.
"Net interest income was €1,273 million, mainly due to lower prepayment penalties on mortgages and higher hedging costs," he explained. "We expect NII to bottom out in the second half of the year, as deposit margins benefit from the improved interest rate environment, and to be around €5.2 billion for the full year," he added.
"We have seen continued growth of our mortgage and corporate loan books. Our market share for mortgages improved to 17.5 per cent in Q2," he said.
"Client demand for corporate loans also remained strong. We continue to see pressure on margins for mortgages and corporate loans. Fee income increased by 12 per cent compared with Q2 2021, driven by higher transaction volumes in payments and strong results at clearing," he stressed.
Net new assets at wealth management were also €1.1 billion higher.
Full-year costs are expected to total around €5.3 billion, excluding incidentals, as cost savings are partially offset by higher investments and regulatory levies, the bank added.
"Credit quality is good and impairments showed a release of €62 million, reflecting improvements in non-performing loans. We see no sign of deterioration of the credit environment yet," Swaak added.
The cost of risk for H2 2022 is expected to remain below the through-the-cycle cost of risk of 20 basis points. There are also prudent buffers in place against uncertainties in the economic outlook.
The bank said that its capital position remains strong, with a fully-loaded Basel III CET1 ratio of 15.5 per cent and a Basel IV CET1 ratio of around 16 per cent. The interim dividend has meanwhile been set at €0.32 per share.
Wrapping up, Swaak said "Sustainability is core to our purpose and strategy. We have introduced a sustainability dashboard for our wealthy clients, giving them insight into the GHG emissions and ESG risks of companies in their portfolios."
"Our Sustainable Impact Fund has invested in an energy market trading platform that contributes to a more efficient use of the power grid. We have also invested in an online coffee company that shortens the supply chain from farmer to consumer. We are updating our climate strategy and will present it at the end of this year," he stressed.