Financial Results
Private Banking AuM Edged Higher At Societe Generale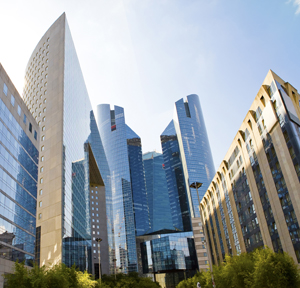 The French lender said strong performance of its private banking arm contributed to its results.
Societe Generale has said that its private banking arm enjoyed "strong commercial activity" in the second quarter of this year.
Assets under management totalled €147 billion ($149.5 billion), up a touch – 0.4 per cent on the same three months of 2021. The rise in AuM bucked the trend of some other banks that have seen figures knocked by the fall in equity, bond and certain other markets this year.
The Paris-based banking group logged net inflows of €2.6 billion in Q2 2022. Net banking income was therefore at a record level of €334 million in Q2 2022, rising 23.7 per cent on a year before, it said in a statement.
(Private banking activities, which were transferred to the French retail banking arm at the start of 2022, cover the activities in France and internationally as well as the other activities transferred at the time of the disposal of the Lyxor asset management business.)
The firm said that a "record performance" of private banking contributed to the net banking result – net income rose 12.8 per cent in the second quarter of this year from a year earlier.
Across the whole of the Societe Generale group, revenues rose 12.8 per cent against the first quarter of 2021. The bank's cost/income ratio stood at 61.8 per cent. However, there was a net loss in the second half of this year, at -€185 million, falling from €2.562 billion a year earlier. Operating costs rose to €9.787 billion from €8.555 billion a year before. The rise in costs was mainly caused by the higher contribution of the bank to the Single Resolution Fund, and a rise in variable remuneration linked to revenue growth.
At the end of June Societe Generale's Common Equity Tier 1 ratio – a measure of a bank's capital buffer – stood at 12.9 per cent at end-June 2022.
The bank is maintaining its dividend pay-out policy: "Half of underlying group net income with a maximum of 40 per cent of the distribution in the form of a share buy-backs," it added.