Market Research
Brown Shipley Cuts Through Gloom For Long-Term Opportunities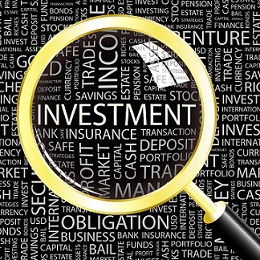 Wealth Manager Brown Shipley outlined its midyear investment outlook at a media event in London this week, underlining the dynamics that will drive the global economy, financial markets and key asset classes.
Despite lower growth, high inflation, and geopolitical tensions, Brown Shipley highlighted long-term investment opportunities, notably in renewable energy and tech stocks.
The UK wealth manager believes that the war in Ukraine will accelerate the transition to green energy and investment in clean energy over the longer term, although fossil fuels may be resilient in the short term.
"Clean energy equities have outperformed the market since the adoption of the Paris Climate Agreement in 2015," Bill Street, chief investment officer at Quintet Private Bank, parent of Brown Shipley, said in a recent briefing. "This decade, the divergence between clean energy equities and fossil fuel equities, which underperformed over the last decade, could be even more pronounced," he added.
The firm thinks that long-term investors will benefit from gaining exposure to a range of energy transition technologies. Themes such as clean energy, electric mobility, hydrogen and energy efficiency could accelerate in the years following the war in Ukraine, the firm said. Investors should shift to sustainable options, such as low-carbon equities and green bonds that incorporate ESG factors, it added.
Technology
Even though global technology stocks may be on track for their largest annual decline in 14 years, the firm believes that long-term investors have good reason to continue to be overweight technology-linked themes, especially through a diversified approach.
"The world's biggest challenges – climate change, energy dependence, pandemic risks, food security and supply chain resilience – can all potentially be addressed through technology," Daniele Antonucci, chief economist at Quintet Private Bank said. "Meanwhile, some of the most exciting opportunities – the metaverse, artificial intelligence, autonomous vehicles and genomics – are also inextricably linked to technology. The long-term outlook for tech and innovation remains robust," he added.
Themes such as cybersecurity, robotics and automation could go from strength to strength, the firm stressed.
Inflation
Brown Shipley expects inflation to gradually move past the peak, but stay higher than in the 10 to 15 years prior to the pandemic. It believes that global inflation will reach 7.8 per cent for the full year, then slow to roughly 5 per cent in 2023. Even if that is still above levels during the pre-COVID-19 decade – which was characterized by fiscal austerity and balance-sheet repair – central banks should be able to slow the pace of tightening next year, following several rate increases this year, the firm added.
"Over the longer term," said Antonucci, "any inflation coming from the green transition and more local supply chains is unlikely to be met with significant rate rises."