Surveys
Advisors Predict AuM Growth, But Business Gets Tough – Natixis Survey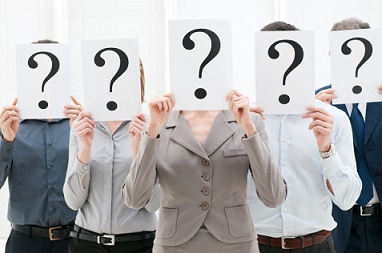 Years of rising markets have become taken as the norm by many investors, and advisors have a task in trying to frame expectations.
Equities and bonds have fallen sharply since January, while global inflation has risen sharply, prompting rises to interest rates. Against that background, a poll of advisors worldwide by Natixis Investment Managers finds that they expect a 5 per cent median growth in their assets under management during 2023, and an annualised median growth rate of 10 per cent over the next three years.
Another finding from the report shows a big gap in some countries between what advisors and individual investors think they can achieve from investments, suggesting that the wealth industry will find it challenging to shape clients' expectations.
"Those looking to achieve these goals have their work cut out for them," the authors of the report, entitled The 2022 Natixis Global Survey of Financial Professionals, said.
Over the last two years, clients saw assets swell by as much as 20 per cent to 30 per cent, buoyed by rising markets, but trying to sustain growth has become much tougher, it said.
Advisors surveyed said they expect to add a median of 20 new clients annually to their book of business by 2024 – except those in North America, who are targeting higher net worth individuals, and anticipate needing only 10 new clients annually.
The largest number of advisors (49 per cent) said their ability to demonstrate value beyond asset allocation will be the key success factor in their growth.
"This ties in directly to a major transition underway in the wealth management business. Many financial professionals have found that shifting the focus of their business from portfolio management to financial planning can strengthen long-term relationships," the report continued. "This factor could be vital in the year ahead as clients see higher volatility, lower returns, and potential short-term losses."
Prospecting
The survey found that two-thirds of financial professionals segment their prospects by age and focus on individuals in their prime earning years: 82 per cent concentrate on individuals between the ages of 50 and 60; another 61 per cent focus on those between ages 60 and 65.
Such "pre-retirees are particularly attractive," Natixis said – not only have they had time to accumulate wealth, but they also tend to be free from education costs and liabilities related to raising a family.
More than three-quarters (77 per cent) also focus on individuals aged between 35 and 50. At this stage, clients may be looking for more comprehensive financial planning services to address education funding, retirement savings, and investment and debt management.
Market variations
The survey, which took views from 2,700 respondents in 16 countries, showed that advisors in different countries had varied views of AuM growth in the years ahead.
On average, they project a market rebound in which most major indexes go from bear market (or near-bear) territory to post gains by the end of December, including 5.8 per cent for the S&P 500 and 6.4 per cent for the MSCI World index.
Professionals in Latin America expect much more from market performance, including 11.2 per cent for the MSCI World and 9.6 per cent for the S&P 500. Those in the UK appear to be the most pessimistic, calling for the MSCI World to deliver just 2.6 per cent and the S&P to post a 2.2 per cent return. Despite these low projections, UK professionals give a home court advantage to the FTSE 100, which they project to deliver 4.7 per cent for 2022.
Mind the gap
The survey also shows a big gap between what advisors and their clients expect in annual returns. On average, across all countries covered, there is a 61 per cent chasm between what advisors and individual investors think they can achieve. Financial professionals predict a 9 per cent annual return, but individual investors think the number will be 14.5 per cent. The US has the widest gap, while Singapore is an outlier, with advisors actually more optimistic than investors.
Among other details, the survey found that 72 per cent of financial professionals report that their clients want to know if their portfolio offers any inflation protection. They also want to learn how certain trends could fit into their plan. With the great resignation still under way, 52 per cent of advisors say clients have asked: "Can I afford to quit my job?"