People Moves
UK's Jupiter Hires New CEO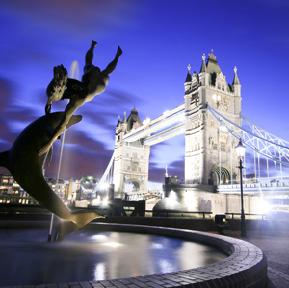 London-based asset manager Jupiter Fund Management has a new chief executive.  
UK-based Jupiter Fund Management has announced that Andrew Formica is retiring as chief executive officer and as a director in October, to be succeeded by Matthew Beesley, currently the group's chief investment officer.
Subject to regulatory approval, Beesley will also be appointed to the board of the company and promoted to deputy CEO immediately. He will retain his global CIO responsibilities during the transition period, the firm said in a statement yesterday.
After stepping down as CEO and as a director of the firm, Formica will relocate back to Australia but will remain in the business until 30 June 2023 to ensure a smooth leadership transition and to assist with a number of strategic objectives, including supporting the Asian business and development of the firm's Australian market offering, the firm added. In addition, Formica, who joined the asset manager in 2019 from Janus Henderson, will remain on the board of NZS Capital as the company's representative.
With the initial phase of Jupiter's business transformation completed, Formica feels that now is the right time to hand over the leadership of the business.
As part of the board's ongoing succession planning process, Beesley joined Jupiter in January 2022, as chief investment officer. The firm believes that he has made a significant impact across the business since his appointment and the board has been impressed with his insights, leadership skills and focus on client outcomes.
Before joining Jupiter, Beesley was the CIO of Artemis Investment Management. Previously, he served as the head of investments and head of equities at GAM Investments and as head of global equities at Henderson Global Investors. Before that, he served in a number of global equity portfolio manager roles, the London-based firm, which manages £55 billion ($67 billion), said.
Although the company's shares have fallen over the past five years, Nichola Pease, chairman of Jupiter, thanked Formica for his contribution over the last three years, saying he has been "an excellent leader throughout a highly challenging period for the business, the industry and indeed the world."
Formica also stated that he was "proud to have worked with such a fantastic and dedicated team as we navigated an extremely challenging period for the business and markets."
As chief executive of Jupiter, Beesley will be paid an annual salary of £455,000 ($555, 000) and a bonus opportunity of up to 425 per cent of his base pay, the asset manager said.