Strategy
Belgium-Based WealthTech Expands Banking Reach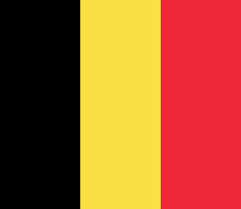 The firm is expanding its wealth management industry reach to banks beyond BNP Paribas Fortis. Its achievements were recently recognised by the publisher of this news service.
PaxFamilia ®, a wealthtech platform mainly offered to clients by banking group BNP Paribas Fortis, is preparing to extend its distribution to other banks under the "Abbove ®" tag.
The firm intends to accelerate the distribution of its solution in Belgium and abroad, the firm said in a statement yesterday.
From the second half of 2022, all banks can use the offering.
Besides BNP Paribas Fortis, Abbove is used by more than 70 non-banking organisations such as family offices, accountants and asset managers in Belgium, France and Luxembourg. Through these organisations, more than 900 advisors use and distribute the platform to 25,000 families in Europe.
The organisation recently picked up a Wealthbriefing Award for best technology solution provider in client communication; it has also been nominated in the WealthTech100 rankings.
The Abbove technology helps financial advisors to digitise their wealth management services by improving the fluidity of internal processes and the client experience of the families they serve, it said.