Asset Management
Pictet Outlines 10 Trends Over A Decade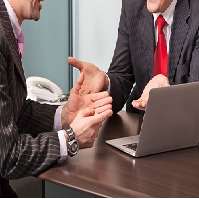 Pictet Wealth Management held its 10th edition of Horizon this week, looking at how "big government," rising inflation and climate change will impact return expectations. 
Pictet Wealth Management predicted at its Horizon 2022 webinar this week that the highest net returns will be in private markets, tech and Asian equities over the next 10 years.
"The pandemic has forced governments to intervene, restricting economic and social freedoms in the interest of public health. The likelihood that governments will continue to intervene is one of the main factors we consider in the long-range forecasts in this year's Horizon," Christophe Donay, head of asset allocation and macro research at Pictet Wealth Management, said.
Pictet Wealth Management outlined 10 key trends and issues that it expects will shape the future of investing across 53 asset classes, saying that the return of the big government will weigh on long-term returns.
It believes that the mismatch between debt and economic growth is a source of financial sustainability, and debt sustainability will be a central concern for long-term outcomes.
The technological revolution has also reached maturity and a new innovation wave may be a couple of years off, it said. The Nasdaq's outperformance of the S&P 500 is consequently likely to stall in the next 10 years, and the firm expects tech stocks in the Nasdaq 100 to deliver real returns of 4.9 per cent.
A shift towards a regime of higher inflation in most countries is also key to their central scenario. Climate change and inflation should support real economic growth, the firm stressed. The investments needed to deal with climate change should boost long-term growth. Meanwhile, wage rises needed to control the risk of increasing social and political instability will play an important part in dealing with the rising cost of living and maintaining growth, it said. The group consequently expects real economic growth over the next decade to continue, despite higher inflation rates.
The return of inflation will nevertheless produce negative real returns on cash and sovereign bonds, Pictet said. Higher inflation should increase the attraction of the endowment style of asset allocation. There will be an increasing focus on asset allocations built around asset classes that protect capital in real terms and real assets fit that bill, it explained.
Private debt and inflation linked bonds will form an integral part of any endowment approach to investing, as they should improve the real returns of a strategic asset allocation, the firm added.
Based in Geneva, the Pictet Group is an independent wealth and asset manager for private clients and institutional investors, with $767 billion in assets under management as at 31 December 2021.