Fund Management
Inflation Is Here To Stay, Despite Rate Rise – UK's Sorbus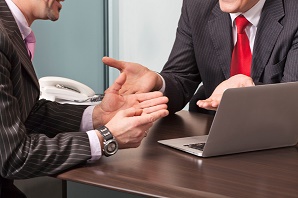 As the Bank of England and US Federal Reserve raise interest rates, wealth managers look at the impact on inflation and investment.
Reacting to the latest interest hike by the Bank of England and US Federal Reserve, Max Reeves, fund manager of the Sorbus Vector Fund, run by UK private investment office Sorbus, warned that it will not stem inflation.
Speaking exclusively to WealthBriefing, Reeves said: "Inflation is here to stay. Gone are the days of low inflation."
"We have been warning our clients of the risk of inflation for the past two years. The Fed misjudged the inflationary forces. If they had wanted to curb inflation, they should have done it earlier and interest rates should have been increased more to have an impact," Reeves said. "The only effect the latest rise will have will be to push economies into recession," he added.
He told WealthBriefing that the Sorbus Vector Fund invests in companies like Unilever which provide goods and services that people can't do without, irrespective of inflation. Despite rising input costs, Unilever reported underlying sales growth of 7.3 per cent this quarter compared with the same period in 2021, and an 11.8 per cent increase in turnover to reach €13.8 billion ($14.5 billion).
"Gold is also interesting," he said. "Whilst the war between Ukraine and Russia could cause more people to return to mixed and organic farming, zero tillage, after grain prices and fertilizer costs shot up," he added. "Ag tech is also a lucrative field of investment," Reeves said.
The Sorbus investment philosophy focuses on the long term, seeking sustainable advantage at minimum risk. It is sector/index neutral, with investments selected on their own merits, he said.
Dan Boardman-Weston, CEO and CIO at BRI Wealth Management also reacted to the Bank of England's 0.25 per cent interest rate hike to 1 per cent, saying: "Higher interest rates were expected by the market as inflation continues to hit multi-decade highs and the Bank feels it needs to show that it's serious about the threat of inflation. Interestingly, the Bank now thinks that inflation will peak at over 10 per cent in the latter part of 2022, the highest level since 1982."
"The current conflict in Ukraine and the continued lockdowns in China are going to put further upward pressure on the rate of inflation and this is expected to be one of many interest rate increases during 2022," he added.
"The Bank [of England] has a difficult balancing act though as the current cost-of-living crisis combined with higher interest rates and higher taxes means that the growth outlook for the UK is gloomier than it has been since the dark days of Covid, and we're likely to see a material slowdown in economic activity throughout 2022," he explained.
"The Bank will need to tread carefully and not raise rates too quickly or too aggressively otherwise they risk tipping the economy into a deeper recession. The inflation continues to be largely supply driven and interest rate increases are not going to assist with these contributory factors to inflation. 2022 will likely be a pivotal year for monetary policy. The risks of a misstep and a recession have increased significantly," he added.
Sorbus, which is based in Stafford, in the UK's Midlands, has made several senior appointments in recent months.