People Moves
Compliance Corner: UK Financial Conduct Authority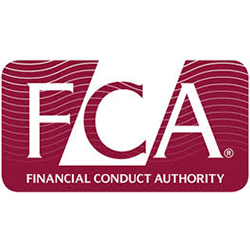 The latest compliance news: regulatory developments, punishments, guidance, permissions and new product and service offerings.
Financial Conduct Authority
The Financial Conduct Authority has named a former Goldman Sachs, Deutsche Bank and US regulatory figure to a new senior role at the UK organisation, while making a number of other appointments.
Mel Gunewardena will be taking up a senior advisor role at the FCA – joining in mid-May. He is chief market intelligence officer at the Commodities and Futures Trading Commission based in Washington DC.
Gunewardena, who is a former Goldman Sachs MD from the US firm's currency and commodities division, was also a senior MD at Deutsche Bank and at State Street. He has worked in New York, Washington DC, London, and Hong Kong in global trading, risk management, investment management, policy, supervision, and handling regulatory matters across global commodities and derivatives markets.
Graeme Reynolds, who has been appointed director of competition, is one of the FCA's deputy chief economists. Simon Walls, who has been appointed as an interim wholesale director, has been head of wholesale markets since 2016. He has been with the FCA/FSA since 2006 in a variety of wholesale roles, including seven years in asset management supervision. The FCA is recruiting two permanent wholesale directors to join the FCA's Supervision, Policy and Competition senior leadership team.