People Moves
Who's Moving Where In Wealth Management? – Quilter Cheviot, Rathbones, IQ-EQ, Others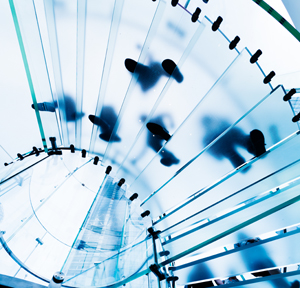 The latest wealth management moves and appointments in the UK, rest of Europe, the Middle East and select international locations.
Quilter Cheviot
Quilter Cheviot Europe, the Irish subsidiary of Quilter Cheviot, has made three senior hires for its team in Dublin by appointing an investment manager and two financial planners.
William McDonald, who is joining as an investment manager, previously served in senior roles with Appian Asset Management and Cannacord Genuity. He will report to Donnacha Fox, chief investment officer at QCE.
Patrick Good and Tom O'Dea are joining QCE from Kennelly Tax Advisers (KTA) and PwC respectively to boost QCE's financial planning proposition, following the hire of Andrew Fahy as head of financial planning in early 2022. Good and O'Dea report to Fahy.
Rathbones
Rathbone Greenbank Investments has appointed former senior Fidelity figure Marian Woodward as impact manager. Based in Rathbones' London office, she will report to Kate Elliot, head of ethical, sustainable and impact research.
Greenbank manages more than £2.3 billion ($2.99 billion) of funds and is part of Rathbone Investment Management.
Woodward will work with Greenbank's investment teams based in London, Bristol, Liverpool and Scotland.
Prior to joining Greenbank, Woodward completed a master of public administration (MPA) at the London School of Economics. Before this, she was a responsible investment analyst for Fidelity International, where she served as a consultant for the climate change and sustainability strategy at EY and as a research assistant for the Centre for Refugee Research. Marian has also worked for the Australian Human Rights Commission and for the Australian Government's inquiry into establishing a Modern Slavery Act.
Goodman Derrick
Goodman Derrick, the law firm, has appointed Kai Jones as a senior associate.
Jones, who joined from Peacock and Co Solicitors, has experience with wills and estate planning, probate and the administration of estates, the formation of family trusts and other trust-related areas, lasting powers of attorney and court of protection. She specialises in advising high net worth clients based in London and beyond.
IQ-EQ
IQ-EQ, the investment services group, has named Bram Eijsbouts as its new chief commercial officer for Luxembourg.
Having joined IQ-EQ in 2020, Eijsbouts has been promoted from his previous role as head of business development for Luxembourg. As CCO, he will lead IQ-EQ Luxembourg's commercial team on its ambitious growth plan and will be responsible for managing collaboration between service segments within the Luxembourg business, as well as between Luxembourg and other IQ-EQ jurisdictions.
Eijsbouts has a 20-year international track record in the financial services industry. Before IQ-EQ, he held a series of commercial leadership positions in the investor services sphere across multiple jurisdictions.