Financial Results
Credit Suisse Details Greensill, "Swiss Leaks" Sagas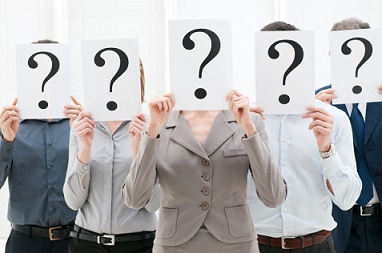 As Switzerland's second-largest bank prepares for its 29 April AGM, it has issued a document responding to questions from Swiss investors about the billions of Swiss francs lost in the Greensill saga, as well as on a leak of hundreds of bank account details. The legal repercussions from Greensill claims could last up to five years, the bank said.
Credit Suisse, which is due to hold its annual general meeting in a virtual format on 29 April, yesterday responded to a Swiss shareholders' group questioning it about the Greensill Capital and "Swiss leaks" sagas.
Ethos Foundation, a group of Swiss pension funds and public utility foundations, has filed a shareholders' resolution for the bank's AGM, demanding a special audit of the bank. In response, the lender set out a range of answers explaining that this was a more convenient way of informing shareholders in view of the fact that the AGM was going to be a virtual event.
In 2021, Switzerland's second-largest bank was hit by losses from the collapse of Greensill, a supply-chain finance business, as well as the demise of New York-based hedge fund/family office Archegos. Some SFr10 billion ($10.8 billion) of funds affected by Greensill were frozen last March. In April 2021, Credit Suisse said it expected to report a pre-tax loss of about SFr900 million in the first quarter of 2021. (That included a charge of about SFr4.4 billion linked to Archegos).
There are also claims (see report here) that the Zurich-listed bank held accounts for clients involved in crimes including torture and money laundering. The bank reacted furiously, stating that the claims were unjustified and based on out-of-date figures.
Shares in the bank have slumped by more than 27 per cent over the past six months. Yesterday, at around 15:20 local UK time, shares fetched SFr7.52 per share.

Source: uk.finance.yahoo.com (amounts in Swiss francs)
A five-year battle
As far as Credit Suisse Asset Management's exposure to Greensill is concerned, the bank said that CSAM has been taking "all necessary steps to collect the outstanding amounts since March 2021."
"In some cases, however, refinancing or sales of assets are not yet possible. For other companies, payment plans have to be drawn up and financial compromises made or collateral enforced. CSAM has also reported the defaults to its credit insurer and filed corresponding claims. It is expected that litigation will be necessary to enforce claims against individual debtors and the insurance companies, which may take around five years," it said.
Ethos and seven Swiss pension funds have tabled a resolution at the bank's AGM, comprising 17 questions.
"As long-term shareholders, Ethos and the other investors expect Credit Suisse to provide additional information on the Greensill affair, which led the bank to freeze investment funds with SFr10 billion under management in March 2021. Especially since the board decided in February 2022 not to publish the main conclusions of the investigation report written by the law firm Walder Wyss, despite what had been indicated in the minutes of the 2021 general meeting," Ethos said in a statement on 30 March.
"While we understand that the publication of the entire report may pose confidentiality issues, we believe that shareholders are entitled to know the main conclusions of this investigation as well as the measures that have been or will be taken to prevent such cases to repeat in the future, Vincent Kaufmann, CEO of Ethos, said. We also believe that this information is essential to exercise our rights as shareholders at the next general meeting."
Swiss leaks
The bank referred to media reports of a "leak" of accounts.
"By the time the first publications appeared in the media, we had carried out a preliminary investigation of 100 per cent of the matters referenced, which linked to 230 names. Allegations raised ranged from the 1940s and approx 90 per cent of the matters/names are at least in part already known to Credit Suisse and have been subject to various internal reviews and assessments over the many years involved," it said. The bank said that about 90 per cent of the 1,400 accounts – representing "a fraction of the overall number of accounts and names since claimed by the journalists" – were already closed or in the process of being closed at the time of receipt of the inquiries from journalists, with closures covering a period of more than 38 years.
The bank added that about 100 new names have since been identified, based on information released by the journalists via various media outlets including OCCRP. It is continuing to analyse and assess this information, adding that its findings have not been changed.
"We are comfortable that based on the results of our preliminary investigation to date there are no new concerns which have been identified and actions taken were in line with applicable processes and requirements at the relevant time and in accordance with our legal and regulatory obligations," it added.
Tokyo story
In a further twist, companies linked to Greensill obtained insurance fraudulently, insurer Tokio Marine reportedly said yesterday (source: Reuters), adding that it did not plan to pay out on the policies and would "vigorously defend" itself against any legal claims. Reports said that Greensill administrators, Grant Thornton, declined to comment.
Credit Suisse said that the insurance policies were valid, and it would also "vigorously defend" its position to preserve the rights of the supply chain finance funds and their investors.