People Moves
Who's Moving Where In Wealth Management? – Independent Wealth Planners, Barclays France, Others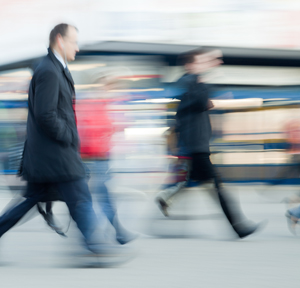 The latest moves and appointments in wealth management in the UK, the rest of Europe, the Middle East and select international locations.
Independent Wealth Planners
Independent Wealth Planners (IWP), the UK group, has appointed Rob Allen as group chief executive to succeed founder David Inglesfield who has stepped down to become chair of IWP Investments, the group's acquisitions company.
Allen joined IWP last November as group managing director after an extensive senior leadership career in corporate banking.
IWP has 32 regulated firms nationwide, with more than 100 financial planners from a total headcount of more than 300.
Saxo Markets
Saxo Markets UK, part of Denmark-based financial group Saxo, has appointed industry veteran Peter Morris as its new chief operating officer and board member of its subsidiary Saxo Markets, with immediate effect.
Based in London, Morris will report to Charles White-Thomson, chief executive officer of Saxo Markets UK. Morris has over 40 years' experience across financial institutions and established financial technology companies including Cognizant, Broadridge Financial Solutions, Smartstream Systems, BGC/Cantor Fitzgerald, Commerzbank, Nomura and Lehman Brothers.
He brings "significant expertise" of managing operations across finance, IT, risk management, legal and compliance at a time when Saxo Markets is continuing to expand its offering in the investment and trading space, the firm said.
"Peter's depth and breadth of expertise across the trading and technology landscape will be a huge asset to the firm at a time of great growth potential for the industry which will undoubtedly bring more opportunities for differentiation through technology, strong operational foundations and risk management," White-Thomson, said.
Barclays
Barclays has appointed François Baroin as chairman, France, as part of the bank's European growth plans.
Appointed as a senior advisor to Barclays in 2018, he has contributed to the expansion of Barclays corporate and investment bank in France and will now take on the broader role to help grow Barclays' franchise in the country, driving client relationships, commercial opportunities and revenue growth across all of the bank's business lines in France, the bank said.
A former member of parliament, Baroin has held several ministerial offices including government spokesman, interior minister, finance minister and minister of the economy in France between 2005 and 2012.
"We have ambitious growth aspirations for Barclays Europe, and France is at the heart of our strategy. François' experience and stature make him an ideal choice to become our chairman in France. By broadening his role, François will be able to make an even stronger contribution to the expansion of our activities in France," Francesco Ceccato, chief executive officer, Barclays Europe, said.
"Our clients have seen the tremendous benefit of François' expertise and advice over several years and his new role as chairman of France will ensure this benefit continues," Reid Marsh, head of investment banking, Europe, the Middle East and Africa, said.
Baroin will continue to work with Ghislain de Brondeau and Yann Krychowski, Barclays co-heads of investment banking in France, and Raoul Salomon, Barclays country CEO for France and co-head of markets, Barclays Europe.
The Forum Finance Group
Geneva-based independent asset manager The Forum Finance Group has appointed Kinan Khadam Al Jame as a partner.
He joined the group from Reyl & Cie, where he was managing director of the wealth management business. He will initially be based in Geneva and will lead Forum Finance's Dubai office, which is due to open in the second half of 2022.
The firm, whose assets under management pass the SFr2 billion mark, has 20 employees. It is regulated and supervised by Swiss regulator FINMA under the CISA licence and is registered with the SEC in the US.
A Swiss national, Kinan Khadam Al Jame worked for 13 years with Reyl, first in Geneva as an investment advisor and portfolio manager for sophisticated ultra-high net worth clients. Subsequently, he helped set up the Dubai office and worked there as the chief investment officer and MD in charge of private and institutional clients. Prior to that, he spent four years with BNP Paribas in Geneva, notably in the Middle East private banking team.
With this new arrival, Forum Finance now has five partners: Etienne Gounod (chief executive), Egon Vorfeld, Hippolyte de Weck, Jean-François Andrade and Kinan Khadam Al Jame.
This news service awarded the firm the title of best independent Swiss asset manager with more than SFr1 billion in WealthBriefing's Swiss EAM Awards for 2021.