Investment Strategies
Investors Should Lean In To India's Opportunities – Matthews Asia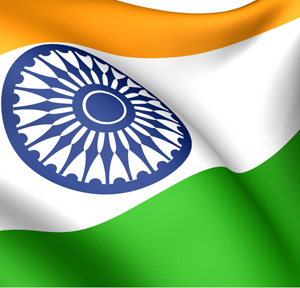 India can provide investors with a high-growth allocation in their portfolios particularly at a time when China is working out its regulatory issues and weathering a growth slump, the author of this article argues.
We are almost halfway through January already and wealth managers are continuing to work out what asset allocation calls make sense as the year begins. One of the most important markets to consider is India. It is worth analysing in its own right and not just in contrast with what's going on in China. (See a recent interview with Reyl, the Switzerland-based group, about the differences between those and other nations.)
This article comes from Peeyush Mittal, portfolio manager of Matthews Asia, the US-based firm with a strong Asia focus, as its name implies. Matthews Asia had $25.2 billion of assets under management as of the end of last year. The editors are pleased to share these views and invite responses. The usual editorial disclaimers apply. Join the conversation and email tom.burroughes@wealthbriefing.com and jackie.bennion@clearviewpublishing.com
India sits at the centre of a confluence of positive themes that bode well for the long-term investor. Its nascent digital markets are coming of age and picking up scale while its cyclical industries are in recovery mode. Indian companies are also operating in a stable monetary environment and enjoy a relatively supportive government where regulatory oversight is consistent and predictable.
That's not to say that the market is without risk for investors. But by striking a portfolio balance between India's tech start-ups and its sector strongholds such as IT, manufacturing and financials, we believe that India can provide investors with a high-growth allocation in their portfolios, particularly at a time when China is working out its regulatory issues and weathering a growth slump.
Tech and e-commerce start-ups in India have emerged and flourished in the last few years thanks in part to a decline in data prices which has thrown open the door to mobile internet access and stimulated online content and streaming. But it's only during the pandemic that mass online consumption of goods such as groceries and pharmaceuticals has taken hold. That has given a lot of impetus for start-ups. Pre-COVID, many of these companies weren't breaking even. Now they can grow and fund their own destinies.
At the same time, financial liquidity and low interest rates have fuelled a surging initial public offering market and put real investable options on the table. While the huge valuations of some of these IPOs have prompted concerns about the possibility of future corrections, demand for such assets remains high and the proceeds of these offerings are in turn feeding wealth and demand back into the economy.
A look at some indices illustrates the outperformance and valuations of Indian stocks. The S&P BSE 500 Index, which represents the major industry groups of the India economy, has climbed about 31 per cent over the past year through 3 January and trades at around 27 times earnings. The CSI 300, which features 300 A-share stocks listed on the Shanghai or Shenzhen Stock Exchanges, is down around 4.5 per cent, trading at 18 times earnings, and the MSCI AC Asia Pacific Index, which represents large and mid-cap stocks in developing and advanced economies in Asia, is down about 1 per cent and trading at a multiple of around 16.
Gen Z demand
Fast-growing start-ups have appeared across a spectrum of digital platforms in India. Software-as-a-service ventures have emerged, benefiting from India's vast IT talent pool, while fintech companies have been encouraged by government initiatives, such as the Open Credit Enablement Network which provides embedded-finance structures for nascent businesses to adopt.
Other strong tech trends include online education platforms, which have boomed during the pandemic, as well as online entertainment, social media- and gaming-related start-ups, which are enjoying buoyant demand from India's Gen Zs and Millennials. Health tech start-ups have also benefited from the pandemic lockdowns.
E-commerce, meanwhile, has seen skyrocketing growth. While the two biggest players – Amazon and Flipkart – are foreign owned, the overall landscape is rapidly evolving, and the market is awash with unlisted players building their own e-commerce channels. As economic growth settles in, the IPO market should become a regular entry point for investors seeking to tap India's future growth stocks.
Cyclical opportunities
Turning to the cyclical recovery in India, this can be attributed to three factors. Firstly, India's economy is receiving more attention from investors and companies looking for opportunities beyond China. Secondly, India's traditionally strong industries, including manufacturing and IT, are benefiting from cheap and growing credit. Thirdly, the back-office sector is accelerating and seeing rapid job growth as corporates worldwide pursue cost cutting strategies and look to India for outsourcing services.
We also think that financials are over the worst. While autos have had a very tough period, we believe that the global chip supply challenges – which has disrupted car assembly – is a point-in-time issue that will be resolved. This year could be a bumper year for automakers and suppliers, with growth following through in subsequent years. There's a good chance that India will benefit from European and US automakers looking for cheaper suppliers as they seek to cut costs to help fund electric vehicle (EV) businesses.
Overall, we're confident that India has a robust growth trajectory that will be propelled by both its coming-of-age tech stocks and recovering cyclical engines. The country is leaning into its vast IT talent and gaining ground in the global digital economy.
India also has a tailwind from a pro-business government. Its regulators make their presence felt but their actions tend to be incremental rather than radical. They keep an interventionist and watchful eye so there is rarely a need for sweeping reform or policy U-turns. The Modi government is also making progress in reforming India's bureaucratic land use and labour law regulations. The administration is working with states to speed up land purchases and there are moves towards a more unified national labour code.
Navigating the risks
India undoubtedly has its challenges. Its stock market has been going gangbusters in part because of the influx of retail investors choosing to invest in equities instead of accepting rock-bottom rates on their savings accounts. Consequently, its successful companies aren't cheap, and some IPO valuations have been eye watering.
However, it's fair to say that retail investor penetration has surged from a low base and the additional domestic money in the market has created extra liquidity which is nurturing the IPO market. Also, for the longer-term investor, rich valuations shouldn't be overly concerning. If there are pockets of corrections, recovering financial and cyclical stocks should provide a cushion.
India is also vulnerable to the supply chain issues afflicting other major economies. Inflationary pressures, together with concerns over asset bubbles, may push the central bank to tighten monetary policy.
And, like all countries, India must face down new COVID variants, including the current Omicron strain. But after the painful second COVID surge in the spring of 2021, India is now better equipped and prepared for new waves of the pandemic.
In conclusion, the key for investors is to be on the right side of India's changing economy, to look for the long-term growth opportunities at reasonable valuations. With a strong underlying cyclical recovery in play there is reason to be confident.