People Moves
Summary Of Wealth Management Executive Moves - September 2021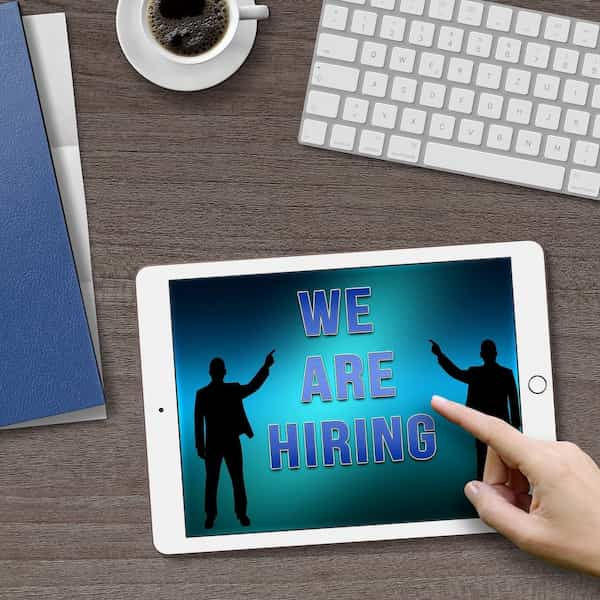 A roundup of moves in and around the world's wealth management sector during September.
CdR Capital Group, the private investment office based in Geneva, London and Dubai, made two new appointments: Hoda Barakat and Nour Tassabehji. They are based in Dubai.
Hoda Barakat, who runs her legal consultancy firm in Dubai, joined Mark Rushton as non-executive director of the CdR Dubai board. She has more than 25 years of UAE professional experience specialising in intellectual property and information technology law. Barakat was previously managing partner and head of IP and IT law for one of the largest regional firms in the UAE.
Nour Tassabehji, who has been with CdR since 2018, was appointed as the senior executive officer of CdR Dubai. Her career before joining CdR Dubai spanned both financial services and luxury brand management. She provided trading and advisory services to high net worth individuals with Morgan Stanley Private Wealth Management, and then oversaw strategic EMEAI countries as senior commercial manager for Parfums Christian Dior.
Kleinwort Hambros made a number of hires for its teams in London and Cambridge. Tracey Beechey joined the UK domestic team, based in London. Beechey is a Chartered Wealth Manager and financial planner with significant experience in managing high net worth clients' assets. She joined from HSBC Private Bank and reports to Andrew Costard, team leader, UK domestic private banking at Kleinwort Hambros.
Heather Sonnet and Dean Stewart joined the Cambridge team, reporting to Mark Sinclair, head of the Cambridge office. With over 27 years' experience, Sonnet most recently launched and developed the Cambridge office for Brewin Dolphin. Stewart has more than 20 years' experience in the private banking industry and joined from HSBC Private Bank, where he was responsible for private clients in the Midlands region. Additionally, Nji Lorimer joined the senior wealth planning team in London and reports to Andrew Dixon, head of wealth planning. Lorimer previously worked at London and Capital and Grant Thornton.
Global financial services consulting firm Sionic added two directors to its wealth management and private banking practice. It opened a new Geneva base at 14 Rue Kléberg in the heart of the city's private banking district.
Anja de Troyer, a specialist in business transformation, joined as a director in Geneva, and Niall Buggy joined as a director in London.
De Troyer has a long track record of working in wealth management across Benelux, France, and Switzerland, specialising in change management, business strategy and operations reviews, most recently in digital solutions deliveries. She was previously client solutions and product manager at Finantix (now InvestCloud), focusing on client relationship management and lifecycle management products. Buggy also has a history of leading business transformation in wealth and asset management, hedge funds and private equity. Previously, he worked in senior roles in programme, project and transformation management at Brooks Macdonald, SG Kleinwort Hambros, HSBC, Fidelity International, Willis Towers Watson, and Coutts.
James Hambro & Partners recruited 7IM's head of financial planning, George Martineau, as a partner. He joined in the firm's new Edinburgh office in Fountainbridge. Martineau was a wealth management director at Edinburgh-based discretionary asset manager Tcam before it was acquired by 7IM in 2018.
Pacific Asset Management appointed former JP Morgan analyst Julia Varesko as a senior analyst within its Longevity and Social Change Equity team. She reports to Saurymper. Previously, Varesko covered diversified financials at JP Morgan as a senior analyst. Before that she worked at Elsworthy Capital and Berenberg Bank.
Värde Partners promoted Shannon Gallagher and Mona Girotra to global co-heads of its business development and investor relations group, reporting to the firm's president, Jon Fox. Based in London, Gallagher joined Värde in 2018 having previously been responsible for leading business development in Europe, the Middle East, and Asia Pacific. Girota, who joined Värde's New York office in 2018, had previously led the team's product specialist and consultant relations functions.
Greengage, a firm planning to become the first "digital asset merchant bank," named its new chief financial officer, Brennan Elliott-Jones. Elliott-Jones was previously CFO at challenger bank Fiinu and before that head of finance at Starling Bank.
BNP Paribas Asset Management appointed Maya Bhandari as global head of multi-asset to increase the firm's business. She joined in London and reported to multi-asset and quantitative and solutions CIO Denis Panel. Bhandari previously worked at Columbia Threadneedle Investments where she was executive director of the multi-asset portfolio business, managing and co-managing a global range of diversified growth, multi-asset income and institutional mandates.
Edmond de Rothschild Asset Management appointed Corinne Crawford as global head of consultant relations. This is a newly-created function. Crawford, who is based in London, manages consultant relations across Edmond de Rothschild Asset Management. She reports to Marie Jacot-Cardoen, global head of distribution. Before joining the firm, from 2012 she worked as director, head of consultant relations (UK) EMEA Institutional Business at Allianz Global Investors in London.
Tilney Smith & Williamson appointed Charlotte Fairhurst as business development director to help grow connections with solicitors and accountants in London and the South East. Fairhurst moved from Octopus Investments where she spent four and a half years as strategic partnerships manager in charge of relationships with national financial advisory firms, networks and service providers.
Geneva-based multi-family office Key Family Partners appointed Emanuele Zanon di Valgiurata as a partner and board member. Prior to this, he was head of private banking at Banque Morval in Geneva. Additionally, it nominated Simon Minder as a board member. Di Valgiurata started his banking career in 1990 in Paris, and joined Banque Morval in 1993, later becoming a member of the investment committee and the executive committee in 2002. Within the Morval Vonwiller group, he covered different roles as an equity portfolio and fund manager. He was also MD of Vonwiller and chairman of Morval Vonwiller Advisors SA Uruguay.
Minder was previously chief operating officer, managing partner and director of Marcuard Family Office in Zurich. He has an MBA from the University of Southern Queensland, Australia, as well as a Master of Advanced Studies (MAS) in management and Bachelor of Business Administration (BBA) from HWZ Zurich University.
HSBC Asset Management appointed Caroline Keany as a senior portfolio manager within the emerging markets debt investment team. Based in London, Keany reports to Bryan Carter, head of global emerging market debt. With over 20 years' experience, Keany was formerly at EMSO Asset Management, where she worked in varying capacities.
Edmond de Rothschild Asset Management added three personnel to its investment teams: Delphine Arnaud, Daniela Savoia and Alexander Eventon. Arnaud joined the multi-asset and overlay team as a portfolio manager/analyst. Based in Paris, she reports to Michaël Nizard, head of multi-asset and overlay. Prior to joining Edmond de Rothschild Asset Management, she was a diversified fund manager at La Banque Postale AM for three years. Between 2016 and 2018, she was a quant analyst attached to the diversified management.
Savoia joined the fixed income team as an emerging sovereign debt portfolio manager/analyst. Based in Geneva, she reports to Romain Bordenave, senior emerging sovereign debt portfolio manager/analyst. Before this, she worked for Fisch Asset Management in Zurich as an emerging markets credit analyst.
Eventon joined the fixed income team as head of investment grade and hybrid corporate debt. He will be the lead portfolio manager of a new strategy which invests mainly in hybrid corporate debt of companies from any geographical area.
Julius Baer folded parts of its local Swiss business under a new roof.
Gilles Stuck took on the role of market head for Switzerland, responsible for steering all strategic market initiatives across the country, while also heading the teams of German-speaking and French-speaking Switzerland. He reports to Yves Robert-Charrue, head of Switzerland and Europe, Middle East and Africa. Stuck has been with the private banking group since 2018, when he joined as head of structured finance. Prior to that, he spent more than 12 years in the financial services industry, holding various senior management positions in wealth management.
After 12 years, Andreas Feller, head of German-speaking Switzerland, decided to leave Julius Baer to pursue other career opportunities following the smooth handover of his responsibilities. In Geneva, Emmanuel Debons, head of French-speaking Switzerland, was made branch manager.
CRUX Asset Management appointed Martin Currie's Asia ex-Japan portfolio manager, Damian Taylor, as the deputy lead for the firm's two new Asia equity strategies. Taylor brought more than 20 years' investment experience having worked at Morgan Stanley and Goldman Sachs before joining Martin Currie in 2013, where he was portfolio manager for the firm's flagship Asia Long-Term Unconstrained strategy.
Tilney Smith & Williamson named two senior hires in its financial intermediaries business development team. Crawford Armstrong and Mark Johnson, who joined from Quilter Cheviot, focus on business development in Scotland and the South of England respectively.
Armstrong spent 12 years at Quilter Cheviot where he was regional development director in Scotland. Previously, Crawford worked for Scottish Life, National Mutual, @SIPP and Clerical Medical/Scottish Widows during his 30-year career supporting financial planners in Scotland. Johnson, who has 18 years' experience in business development, joined Tilney Smith & Williamson's Southampton office from Quilter Cheviot where he spent over four and a half years, based in Salisbury.
Independent global investment manager Brown Advisory has expanded its fixed income team, appointing Anna Rudgard as a fixed income ESG analyst working with the Global Sustainable Fixed Income team, ahead of its first strategy launch later this year. Rudgard joined from Aon, where she was a senior consultant in its manager research team and lead researcher for fixed income ESG strategies. She is based in Brown Advisory's London office.
JTC Private Office appointed private client and family office specialist Nic Arnold as its UK head of the business. With a reputation as a leader in the UK and international private client space, Arnold has more than 20 years' experience of serving high net worth individuals.
Julius Baer added three personnel to its Moscow team. Vladislav Metnev joined as an investment advisor. Daria Matusevich and Ekaterina Ardasova joined as relationship managers. Financial services veteran Metnev, previously from Ingosstrakh-Investments Asset Management, focused on providing tailored investment advice to clients. Matusevich was formerly at Credit Suisse in Moscow, where she spent a decade working with HNWI and UHNWI private banking clients. A second relationship manager Ardasova spent more than a decade at Sber Private Banking and VTB24 (Russia). The two relationship managers report into Jean-Michel Brunie, head of front office in Moscow, and investment advisor Metnev reports locally into Rudolf Scherrer and functionally to the Investment Advisory in Zurich.
The managing director of sustainable business development at Bank J Safra Sarasin in Switzerland left after having been in the role for slightly less than two years. Prior to his J Safra Sarasin role in October 2019, he was head of sustainable finance at Nordea from August 2016 to June 2019, and before that, he was head of responsible investments and identity, at Nordea Asset Management.
Sorbus Partners, the private investment office based in the UK midlands, appointed Charles Cantlie for sales and business development. Cantlie is experienced in marketing investment funds in the retail/institutional sector in the UK and internationally. He began his financial career with James Capel and County NatWest and has worked for FMG Fund Managers and Rudolf Wolff and more recently, for RiskCap International and Fucius Capital.
City law firm Wedlake Bell expanded its private client, intellectual property and data protection teams with three new partners. Charles Wang moved from Rosenblatt, and Charlotte Wilding and Alexander Dittel came from Deloitte.
Quilter tapped former Standard Life Aberdeen platform head David Tiller as commercial and propositions director. He reports to platform head and Quilter Investors CEO Steven Levin. Tiller was most recently global head of client technology solutions at Standard Life Aberdeen, where he spent eight years being responsible for platform development.
Hannah Wailoo joined global law firm Withers as a partner in tax and wealth planning in its London office. Wailoo, previously at Trowers & Hamlins, specialises in succession and personal tax planning for domestic and international individuals, families, trustees and family offices, with a special focus on Middle Eastern families and businesses.
Dutch investment manager Robeco hired eight investment professionals in Switzerland to boost sustainability coverage. Roman Boner joined as lead portfolio manager of RobecoSAM's Smart Energy strategy, and seven equity analysts joined the firm's Sustainable Themes investment group.
Boner, who is based in Zurich, was previously at Woodman Asset Management, where he established the impact offering. Before that, he was senior portfolio manager at Swisscanto, responsible for managing different thematic global equity funds and co-managing sustainable multi-asset funds. He also served as a portfolio manager at UBS Global Asset Management focused on thematic sustainable equity strategies.

Other hires or promotions announced included Pieter Busscher as lead portfolio manager of Robeco's Smart Mobility strategy; Michael Studer as senior equity analyst (technology) and deputy portfolio manager for the Smart Energy strategy; and Mutlu Gundogan, Sanaa Hakim, Clément Chamboulive, Alyssa Cornuz, Simone Pozzi, and Diego Salvador Barrero joined as equity analysts.
AllianceBernstein appointed George Ullstein as portfolio manager for global equity income, based in London. Ullstein moved from Schroders Asset Management, where he was a portfolio manager responsible for generating alpha for its global equity growth and income strategies. Prior to this, he was an equity research analyst for Schroders, Sarasin & Partners and Putnam Investments.
Invesco appointed Maximilian Kufer as head of ESG for private markets. He reports to global head of ESG Cathrine de Coninck-Lopez and is based in London, where he is responsible for ESG integration across the firm's real assets and private alternative strategies. Prior to joining Invesco, Kufer spent four years as global sustainability manager at AXA IM in alternatives, leading responsible investment integration for real estate, infrastructure and private debt.
Credit Suisse named Rafael Lopez Lorenzo as chief compliance officer. He is full time and took over from Thomas Grotzer, who was interim CCO after a shakeup by the bank amidst the Archegos affair. Grotzer had occupied the position since April when Lara Warner left the firm after the collapse of Archegos Capital Management, a New York-based hedge fund/family office to which the Swiss bank was exposed as a prime broker.
Separately, Credit Suisse's Christine Graeff was appointed global head of human resources. She succeeded Antoinette Poschung.
Lorenzo, who joined Credit Suisse in 2015 from JP Morgan, has a background in audit and banking. Both Graeff and Lorenzo reported to the group CEO, Thomas Gottstein. Graeff has been global head of communications and deputy global head of human resources since joining Credit Suisse at the beginning of the year.
Citigroup appointed Zeynep Kerimoglu as head of capital markets sales for Europe, the Middle East and Africa, Citi Global Wealth Investments, said. She reports to Benoit Savaria, head of EMEA Capital Markets, Citi Global Wealth. Prior to this, she worked at the banking, capital markets and advisory (BCMA) business at Citigroup, leading Central and Eastern Europe, Middle East and Africa (CEEMEA) debt capital markets syndicate.
UK law firm Fladgate appointed Kate Troup as a partner in its nine-partner Funds, Finance and Regulation (FFR) practice. Troup joined from Charles Russell Speechlys, where she spent over a decade as a partner in the firm's financial services team. Before that, she spent eight years as a solicitor at Farrer & Co.
Titan Wealth, a discretionary fund management business, appointed Ken Coveney as chief financial officer, based in London. Coveney, who brought nearly three decades of experience to the role, was previously the CFO at Crown Agents Group, Alcumus Group and most recently at Corona Corporate Solutions.
Mayfair Capital Investment Management, the specialist UK real estate investment manager wholly-owned by Swiss Life Asset Managers, hired Christi Vosloo as head of ESG for the UK.
Van Lanschot Kempen Switzerland appointed Marco Robbertsen as chief commercial officer. Before this, Robbertsen worked as market head for the Middle East and chief executive of the Dubai office at Banque Internationale à Luxembourg. Prior to that, he held various international positions at Deutsche Bank and Credit Suisse. Vosloo, who joined the business in mid-August, is involved in putting an ESG strategy to work at Mayfair Capital, whilst working with the ESG team at Swiss Life.
HSBC appointed François Essertel as market head for Europe International in addition to his role as head of private banking for France. In his expanded role, Essertel oversees and develops the private banking client coverage in Continental Europe. A graduate of the Institut Commercial de Nancy, Essertel began his career in 1990 at Credit Lyonnais, where he worked in Asia as well as being part of their leveraged buy-out financing team. He joined Neuflize OBC in 1995, where he spent the first part of his career in the corporate department. In 2006, he became desk head of private banking and, in 2008, was appointed deputy director of private banking at Neuflize OBC. He joined Credit Suisse Private Bank (France) in 2008 as director of private clients, where he was appointed chairman of the management board in 2010.
Schroders Capital appointed Iris Aalders in the newly-created role of head of real estate client and product management. Based in London, she is responsible for investor servicing and product management for the global real estate business, reporting to Robin Hubbard, head of real estate capital formation. Aalders spent the greater part of her career to date at CBRE Global Investors and CBRE, most recently as global executive director of client care for Continental Europe and Asia-Pacific, based in Amsterdam and Singapore.
Sam Murphy moved internally to become the product manager in Aalders' team, responsible for the real estate debt and hotel fund offerings. Maisie Donati also joined the team as a product executive to support the various product managers.
PGIM Real Estate appointed Raimondo Amabile as global chief investment officer - an expansion of his existing role as head of Europe and Latin America.
IQ-EQ appointed Alex Dean as the firm's first UK head of private wealth. Dean is a senior private banker who worked most recently at EFG private bank, where he was responsible for driving client development. He also spent three years as client director at Rathbones, and before that four years at RBC Wealth Management.
Avaloq appointed a new managing director for the UK market. Based in London, John Wilson was appointed to lead UK sales and management teams for the digital banking and wealth management solutions firm. He moved from his prior role leading Avaloq's UK and Ireland delivery business.
Woodside Holdings Investment Management appointed Charles Humpleby as managing director for client origination. Humpleby works with the board of Woodside to attract ultra-high net worth individuals and wealth creators to its asset protection, management and administration services.
Humpleby started his career in 1987 with the Trustee Savings Bank in Jersey, then with Lloyds TSB once they merged in the late 90s, working in Hong Kong and London. Joining Standard Chartered Bank in 2003, he then spent 15 years in Jersey, Singapore and then again in Hong Kong delivering creative wealth management solutions for UHNW individual clients with complex needs, securing long-term client retention, before returning to Jersey in 2018.
Saffery Champness Registered Fiduciaries appointed former Credit Suisse senior figures Stefan Aegerter and Tim Parkinson as client directors in its Zurich Office.
Aegerter was formerly at Credit Suisse Trust Limited, where he was head of trust and estate advisory for the international wealth management and Swiss universal bank arms. In this role, he led a team of twelve advisors across Switzerland and the Middle East and was responsible for client-facing activities for a large portfolio of global clients. Parkinson is an expert in wealth structuring, in particular advising on the structuring of financial and non-financial assets. He has also supported family offices and international ultra-high net worth clients. Bringing with him more than 15 years' experience in the trust and fiduciary industry, Parkinson was previously head of trust and estate advisory at Credit Suisse Trust AG, based in Zurich, also serving as interim head of trust and estate advisory in Credit Suisse's Hong Kong office.
Carmignac appointed Abdelak Adjriou as manager of the Carmignac Portfolio Global Bond fund. Adjriou joined Carmignac in Paris. Prior to this, Adjriou worked at American Century Investment.
Pictet appointed ex Goldman Sachs banker Robert Suss as chief executive of its UK Wealth Management business. He reports to head of Pictet Wealth Management for Europe, Sven Holstenson. Spending close to two decades at Goldman Sachs, Suss was most recently managing director and head of private wealth management in London for the US investment house. He has also headed its UK and Ireland private wealth management and wealth management solutions. He left Goldman Sachs in 2015.
Stefano Veri decided to take early retirement from his role as head of its global financial intermediaries (GFIM) business at UBS. Veri, who has been in the post since 2014 and at the Zurich-listed firm for four decades, left in November. The bank named Thomas Frauenlob as his successor. Frauenlob, who took over from Veri, reports to Anton Simonet, head of wealth management Switzerland and GFIM at UBS Switzerland.
In a series of moves at M&G Investments, RM Jasmine Miller was promoted to partnerships sales director based in Bristol. She works alongside head of partnerships David Halfacre.
Allan Smith, John Pascoe, and Wayne Sawyers joined as relationship managers based in the UK to support the regional sales teams and directors. Pascoe covers the North of England and Scotland, Smith the West and Wales, and Sawyers London and the South East.
ZEDRA added to its roster of senior figures in Luxembourg. It appointed Murjel Breedveld Jagesser as client director in Luxembourg's corporate services and global expansion team alongside Charles-Alexandre Houillon as director of fund management services.
Ravenscroft, the UK investment services group, appointed Sophie Yabsley to join its board. Yabsley joined the firm in 2008 as a portfolio manager and is a member of the discretionary investment committee. In 2018, she was promoted to head of client services and is now joining the board to oversee client service and client experience.
Cazenove Capital, part of the London-listed Schroders group, recruited a further three experienced advisors: Craig Jones and Omar Iqbal, who are based in Birmingham, report to David Price, head of the Birmingham office, servicing clients in The Midlands; and Rhys Twomey is based in Bristol.