Family Office
Guiding Advisors, Principals On Family Offices - Talking To Bill Woodson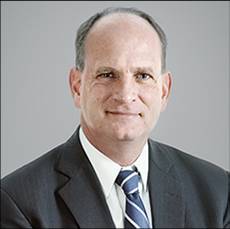 A co-author of a new book setting out how family offices operate, what they do and why they are important talks to FWR about the study and its importance to the industry. 
(An earlier version of this interview appeared on Family Wealth Report, sister news service to this one. The issues are global, and with regions such as Asia and the Middle East adopting family offices, we hope readers find these insights useful.)
Family office consultant and regular FWR commentator Joe Reilly talks to Bill Woodson, co-author with Edward Marshall of The Family Office: A Comprehensive Guide for Advisers, Practitioners, and Students. (Editor: this news service intends to publish a review of this book soon. Stay tuned.)
Joe Reilly: What do you hope people will take away from this book?
Bill Woodson: We hope to explain not just the "what" and the "why" about family offices, but importantly, the "how." And to do so for a broader audience to include academics and students. Specifically, "how" to provide advice and services across the diverse needs of wealthy families ranging from the more common, such as finance and investments, to the more niche such as private aviation, concierge, IT, and estate management. The book is a first-of-its-kind in terms of being both a "desk reference" and academic "textbook."
Joe Reilly: Where do you think there is innovation in wealth management today?
Bill Woodson: Clearly in the mass-affluent and HNW client segments around financial planning and asset allocation via fintech and wealth tech technologies (so-called "robo advising"). There is also a continuing evolution in the democratisation of access to the capital markets via custodians such as Schwab and Fidelity and the advent of ETFs. These developments have contributed significantly to the movement by many teams from the big banks and wirehouses to independent RIAs. Technological and capital markets "innovations" were and continue to be an essential part of this evolution.
Joe Reilly: You did an excellent analysis of the types of family offices in the book. How did you make these distinctions, and what can we learn from them?
Bill Woodson: We did so, primarily, based on our experience with the behavioural characteristics of the family offices with which we interfaced over many years. While they are all "family offices," they each view their role, provide services, structure their organisations, and focus their attention on things that, over time and across many variables, distinguish them from each other.
In addition to helping wealthy families themselves, the most valuable learning from this is perhaps for advisors and vendors who can use these archetypes to do a better job of soliciting business, structuring solutions, and adding value based on the unique needs of the various family office types. Understanding these differences will also be necessary for those who wish to work for family offices because it will help them assess whether what they do (and hope to do) comports with the needs and characteristics of a particular family or family office.
Joe Reilly: Knowing this taxonomy, what should one consider when forming a family office?
Bill Woodson: One should consider a family's requirements, preferences, and means as these apply to how the family office can help address or achieve identified objectives. This process will determine not only "what" the family office should do (or focus on) but "how" they should do it (e.g., staffing solutions internally vs. relying on external partners). This process, coupled with an appreciation for the various family office archetypes, leads to the best family office structure.
Joe Reilly: What common mistakes do you see in structuring family offices?
Bill Woodson: Family offices are typically established once a family decides, whether through necessity or preference, to rely on others to assist them in dealing with an increasing level of complexity and responsibility in the management of their personal and financial affairs. Typically, wealthy families solve this growing level of complexity incrementally by simply hiring professionals on an as-needed basis to solve immediate challenges. They often give little strategic thought about how these needs might evolve (e.g., they become more complex; take new directions, or involve others) or take the time to consider different ways to deliver these solutions.
Joe Reilly: Culture in wealth management firms is immensely important. Do you think we should put equal consideration into culture in family offices?
Bill Woodson: Without question, although the "right" culture is challenging for family offices to initially determine and, therefore, implement, monitor, and enforce. It is not as simple as saying that the family office culture should be that of the founding principals, who vary significantly in their level of involvement. In these cases, it is often the culture of the senior executives and where they came from that governs.
Culture will also be determined by what the family office is responsible for (e.g., the administration of personal affairs vs. overseeing institutionally-sized investment portfolios). What is essential is that the family office works overtime to define a culture and hire, manage, and communicate consistently with this culture.
Joe Reilly: The master's programme at Columbia was a long time coming. Could you tell us how it came about and what you hope to accomplish there?
Bill Woodson: The wealth management industry as it pertains to UHNW investors is growing at an above-average rate, and this segment is, thus far, still heavily reliant on the skills, training, and experiences of professionals who serve similar families. Furthermore, these professionals, or firms, must deliver this advice in a cross-disciplinary fashion incorporating expertise in investments, taxation, estate planning, philanthropy, wealth education, and increasingly, family office best practices. (The technological advancements discussed previously cannot provide these services for this client segment.)
Many of the historic training grounds for broadly-trained wealth management professionals have gone away. For example, Big Four public accounting firms have reduced the personal financial planning advice and services for senior executives due to Sarbanes-Oxley. They also require their advisors to become specialised in discrete technical areas much earlier in their careers. In addition, private banking and brokerage firms have significantly reduced their training and development programmes and instead focus on hiring experienced professionals from other firms.
Finally, most of the existing academic programmes that prepare students for a career in wealth management focus on the requirements necessary to obtain the Certified Financial Planner (CFP) designation. While these are invaluable programmes, they focus on the issues, needs, and planning for mass-affluent and HNW clients, not UHNW families or family offices.
The Masters in Wealth Management at Columbia endeavours to train professionals on the needs of wealthier, more complex UHNW clients, in addition to providing students with the training needed to sit for and pass the CFP exam. In so doing, it hopes to develop students who are better able to work within firms that serve UHNW families and establish a specific academic credential that supplements the CFP.