Client Affairs
IPCC Findings Paint Need For Speed On Climate - Wealth Managers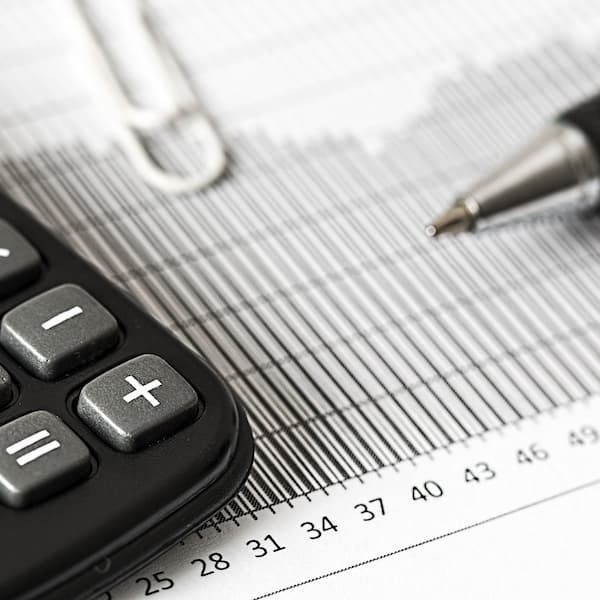 The latest report from the IPCC is grim. Many will be using the scientific report card on the climate crisis, the first from the panel in eight years, to try and speed up the global response. Fund managers weigh in on the findings released on Monday.
In its first major modelling report in eight years, findings from the UN Intergovernmental Panel on Climate Change released yesterday suggest that under the best case scenario the planet can expect a temperature rise of 1.5C by 2040 and 1.6C by 2060 at the current rate of emissions.
The report, endorsed by 165 countries, with contributions from hundreds of scientists, reads like a dystopian homage to the "human influence" on warming the atmosphere, oceans, and land surfaces that are contributing to increasing numbers of weather and climate extremes.
Few deny the linkage but many question the pace at which governments are moving. (WealthBriefing recently held a webinar with Aviva Investors and Coutts to discuss their views on the urgent need to address climate change, to embrace ESG ideas, and harness financial tools to deliver results.)
"The conclusion from the report could not be clearer: countries need to transition to a net-zero emissions framework much sooner," Randeep Somel, manager of the M&G Climate Solutions Fund, said.

"As investors, we need to continue pushing companies to adopt science-based targets for their own emissions. We need to encourage highly pollutive companies to transition their business models to more sustainable paths, and we also need to channel capital to those companies that are researching and providing the climate solution tools that we all need to adopt."
The IPCC's sixth version has indentified a closer link between extreme weather events and human activity, a hotter last decade than any period in the previous 125,000 years, and temperature rises of between +2.5C and +4Cs likely. Most important, it signals "that we are in our last decade to take the necessary actions," Eoin Murray, head of investment at the International Business of Federated Hermes, said of the headlines. "With consensus achieved with all UN governments before the release of the report, no government has an excuse to duck their responsibilities now," he said.
Sustainability officers at Lombard Odier drew on how the latest report changes anything for investors.
"The report unequivocally strengthens the scientific evidence on the risks as well as the opportunities associated with the climate transition. Generally, it solidifies the importance for investors to consider transition, and physical and litigation risks into their investment decision-making."
The investment manager suggested that progress on decarbonlsation is starting to seriously reflect in investment flows. In 2020, the market cap of clean tech companies grew by $1 trillion, while the market cap of oil and gas companies contracted by about $680 billion, the group said, citing WEF figures.
The next frontier for investors is measuring whether companies are positively or negatively exposed to the physical as well as political-economic effects of the climate transition and implementing change, it added.
The IPCC report will pile further pressure on gaining a successful outcome at COP26 in Glasgow, even though many countries have yet to update their Nationally Determined Contributions (NDCs) containing the all-important policy details of how they intend to reduce carbon emissions; recent meetings of G7 and G20 leaders suggest that wide gulfs remain.
"Firstly, we need a clear ban on new coal power plants," Gabriela Herculano, co-founder of iClima ETF said. "As Carbon Tracker pointed out last month, China, India, Indonesia, Japan and Vietnam are still planning to build 600 new coal fired power plants." Renewable energy needs to be more price competitive in those jurisdictions so that alternatives are in place, and we need global agreement on a deadline to decommission all existing coal plants, she added.
Improved modelling since the last IPCC report shows that the Arctic is warming faster than other regions. Modelling also suggests that high latitude places in the Northern Hemisphere are also projected to warm by two to four times the level of global temperature predictions.
Despite decarbonisation being "the single most-important driver of economies and financial markets for the next 30 years"... governments, companies and investors are not grasping its magnitude, chief investment officer at Hawksmoor, Jim Wood-Smith said, responding to the IPCC's latest warnings.
The investment communities' "enormously muddled thinking" on carbon and ESG is also not helping. Having a leading equal opportunities employment policy may help to build a more sustainable business, but it is not going to stop the Arctic from melting, he added.
Companies' ambitions to become carbon neutral by 2030 or 2040 "sounds lovely and comforting" but what does this actually mean and what are they going to do in the real world to achieve this?
He suggested that the distracting fog of ESG is getting in the way of answering these questions.
"As an investment and corporate standard, ESG is without doubt the greatest step forwards in the creation of sustainable, long-term investment value that I have seen in my career. But it should not distract from the monumental challenges posed by the need to decarbonise the global economy. As I have said, the two are separate (but overlapping) issues."