Investment Strategies
Investment View: Concentrated In Hunt For Alpha - Blue Ocean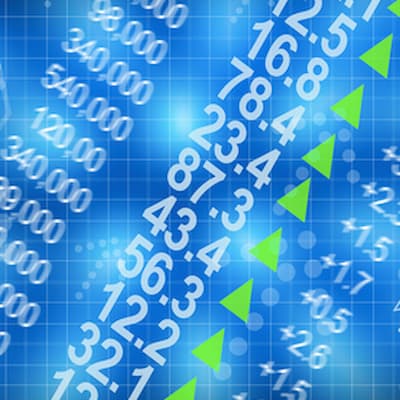 This news service spoke to a UK-based firm, Blue Ocean Investment Partners, which believes that concentrated portfolios, when managed correctly, should hold as few as 15 stocks, or even a smaller basket.
The term "concentrated portfolio" gets thrown about a fair bit in the investment world. This publication has noted that the number of stocks in a fund can be as high as 50 in some cases. It was therefore refreshing to talk to a wealth manager holding as few as 15 companies' shares.
As far as Ted Holmes, founder of Blue Ocean Investment Partners, is concerned, pursuing "Alpha" does require a tight selection of stocks for an actively-managed portfolio to be worthy of the name.
With a career of more than 20 years at UBS Asset Management in London and Chicago, culminating as European head of equities, Holmes has seen how the big players in the wealth space manage stocks. He respects and values his time with such firms – but he decided a few years ago that he wanted to take a different path. So, from 2018 he built Blue Ocean.
"I had also always had the idea that I wanted to do something for myself. So I decided to leave UBS and to do something for myself and create something. I then basically spent the next several months analysing all of my career; all of the primary work that I had done myself, understanding where I added a lot of value, what did I enjoy, talking to lots of people, reading all of the books that I had been meaning to read and never seemed to find time to do," Holmes told WealthBriefing in an interview.
"Then I basically wrote letters to myself and consolidated that all down. The generation of the Blue Ocean strategy kind of came out of all that analysis and that thought process. Blue Ocean…is a place where I get to focus on doing what I do really well and have demonstrated over 20 years of primary work, adding a lot of value. It is what I also enjoy. It will allow me and my investors to compound their own investments at I think a higher rate of return than the ones you can get on the market," he said.
"Knowing my own limitations, and how many targets I would be happy to locate, I settled in on this highly concentrated strategy of five to 15 names. Now that also necessitated some other parts of the process which were, 'well if we are only going to hold five to 15 names, any one of them, if they blow up, can cause a huge hole in your performance'. So I spent a lot of time thinking about all of the places where I'd seen people lose money over the 20 years and then put in my process to make sure that I identified and eliminated those things from the target group. So that helps me in my targeting of the universe," he said.
As explained in an April update from the firm, Blue Ocean concentrates on companies with market capitalisations of between $1 billion and $10 billion. Firms smaller than $1 billion in market cap are not mature enough to evaluate in the firm's process and companies above $10 billion receive more market attention, which can blunt returns. Holmes said this sort of corridor was where he generated the highest return to capital from his previous career. He also focuses on companies which are growing at a rate of more than 15 per cent because he thinks that the market misprices long-term growth and the operating margin leverage potential from this growth.
Another filter is to go for less well-known firms, such as those covered by fewer than 25 analysts.
A further metric is that Blue Ocean restricts its universe to companies with a minimum average daily volume of $10 million to ensure sufficient liquidity. Other filters include investability (ethical, social and environmental red flags). The firm also doesn't like emerging market-focused companies because they have different governance and regulatory systems, and it is difficult to get hold of timely information.
Show me the receipts
So how has Blue Ocean done in its first three years?
Since inception, net of fee performance is a 122 per cent gain versus the S&P 500's 57 per cent gain, the firm said in its April note. This result annualises at 30 per cent per annum versus 16 per cent for the S&P 500. Year-to-date, the strategy has, however, lagged the S&P 500, down 2.5 per cent versus the S&P's 11.3 per cent gain. "Relative to the strong outperformance in 2020, we view this giveback as the natural ebb and flow of the market, which was discussed in the March newsletter," the firm said.
Some ebbs and flows of performance are part of the investment game, but the direction of travel is what counts for Holmes and his colleagues.
"The basics of what I am doing is that this is what I love doing. I like sitting down every day and finding these really interesting companies. I know that most people, if they want data on the equities, they go to a UBS or one of the big shops and you'll get their standard product, which is a pretty broad product and they will give you that market data, but the way I think about this is more of a satellite structure to give you that added Alpha," he said.
"If you are a trustee and you can just increase your returns by just 1 per cent or 2 per cent in your strategic asset allocation, that's a huge difference to what you can achieve for the asset owners themselves. So that's what I thought about, that's where I can add value. Not as a core strategy but as a satellite that you add on to your other core strategies and the bigger money managers that are out there," Holmes said.