People Moves
Pictet Names New Partners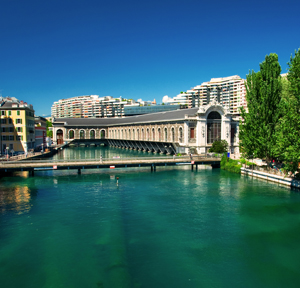 The Geneva-based private banking group has added two partners to its roster.
Pictet has named two new managing partners, taking effect from 1 September 2021. Elif Aktu and François Pictet will be the 44th and 45th managing partners in the 216-year history of the firm.
Aktu has been with Pictet since 2011 as the lead fund manager of Pictet Asset Management's Agora, a €2.5 billion ($2.97 billion) European equity strategy. She has contributed to the group as an equity partner and an advocate for diversity and inclusion, among others, as the co-founder of the Pictet Women's Network. Prior to joining Pictet, she was a managing director with Goldman Sachs in London, having worked in M&A advisory and proprietary trading.
Aktu grew up in London, Ankara and Paris. She received her bachelor's degree from the Institut d'Etudes Politiques de Paris and later a master's in business administration from the Stanford Graduate School of Business.
François Pictet joined the firm in 2015 as part of the Pictet Investment Office, the ultra-high net worth investment arm of Pictet Wealth Management with more than SFr23 billion under management. At PIO, he managed the private equity portfolio and the department in Geneva, while also overseeing the multi-asset portfolios of clients. Before joining Pictet, he worked at the private equity firm AEA Investors in London.
Prior to that, Pictet worked in M&A advisory at Credit Suisse in Zurich and at two non-governmental organisations active in microfinance and socially responsible investing. He grew up in Geneva and graduated with a bachelor's and a master's degree of advanced studies in business law from the University of Geneva and Lausanne.