Uncategorised
Who's Moving Where In Wealth Management? - Crestbridge, Canaccord Genuity, Others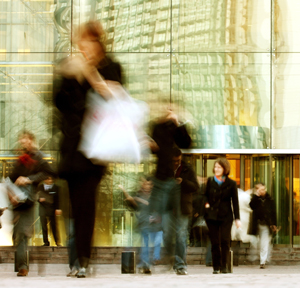 The latest senior moves in wealth and asset management from across Europe and the UK.
Crestbridge
Alternatives administrator Crestbridge has appointed James Watts as director and head of client operations in its institutional business. Based in London, Watts will be responsible for developing procedures that support client relationship management and growth.
Prior to joining Crestbridge, he was COO of Augentius, a global provider of alternative investment solutions to private equity and real estate funds. He played a significant part in SGG's acquistion of Augentius in 2018.
Focused on private equity and real estate fund administration for the past 15 years, Watts has business-wide understanding of legal, project management, HR, sales, and IT.
"His significant experience will be invaluable in maintaining our client centric approach," Michael Johnson, group head of institutional services, said.
Crestbridge has offices in Bahrain, Cayman, Ireland, Jersey, London, Luxembourg, New Jersey and New York serving corporations, sovereign wealth funds, investor groups, asset managers and ultra-high net worth families.
Canaccord Genuity Wealth Management
Based in London, Canaccord Genuity Wealth Management has appointed Daragh O'Sullivan to join its international sales team as business development director.
Previously at GAM Investments, he will work to broaden CGWM's intermediary product range across Europe, the Middle East and Asia and provide support for IFAs.
CGWM offers multi-managed multi-asset funds and portfolios for intermediaries who have chosen to outsource client portfolio management to a specialist investment team.
AHR Private Clients
Newly-launched Surrey-based AHR Private Clients has hired Adrian Rees as operations director. Rees previously worked in senior positions at Mercer, Hargreaves Lansdown and Lloyds Banking Group in a career spanning 30 years in private banking and wealth management.
The firm said Rees will oversee delivering "an independent, unbiased financial proposition" to high net worth clients.
The investment boutique opened in May under ex Lloyds private banking head Steve Ayers as managing director.
Vermeer
Vermeer Partners has appointed Arabella Henman as business development director, having joined from Capital Generation Partners where she was client director.
Henman has spent more than 20 years working with private clients and their advisors. Previously, she worked at Close Brothers Asset Management, Dominion Corporate Services, PQR Financial Planning and Coutts. In her new role, she will be responsible for the firm's relationships with professional intermediaries.