People Moves
Bank Syz Names New Advisory Head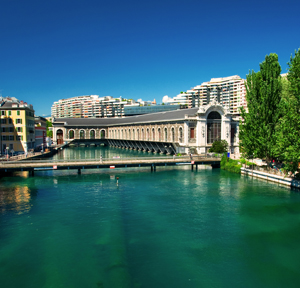 Reporting directly to the head of private banking, the new advisory lead will co-head the Geneva boutique's investment division and expand products across its target countries and investment segments.
Bank Syz Ltd, the private banking arm of Syz Group, has poached Bordier & Cie's Antoine Denis to lead its advisory offering, reporting to head of private banking Nicolas Syz.
Denis will co-head the bank's investment division alongside head of discretionary portfolio management Luc Filip, and will join the bank's investment strategy and investment committees.
The new hire is also expected to bolster Syz's institutional-grade investment and reporting processes and develop the advisory team to supply the regional teams with investment opportunities that match clients' needs, the group said. The Geneva-based private bank, co-founded by Eric Syz, offers high net worth individuals discretionary asset management products and advisory services, and investment fund services to institutional investors.
Denis joins from Geneva rival Bordier & Cie, where he spent six years as head of advisory. Before that he worked at Lyxor AM in London and Pictet & Cie in Paris, respectively in hedge funds and mutual funds.
The group indicated that his responsibilities would also cover reviewing and expanding Syz's advisory product offering across focus countries and investment segments in order to serve regional preferences more comprehensively. Denis has spent more than a decade working directly with private clients in sales, portfolio management, research and advisory capacities.
"His commitment to improving investment processes and product solutions fits well with our passion for innovation," Syz said.
In February, the firm's chief economist wrote about Japanese-style low growth and low interest rates and making the most of a window of volatility to re-jig asset allocation before longer-term trends reassert themselves.