People Moves
Credit Suisse Names Singapore Market Head, Makes Raft Of Appointments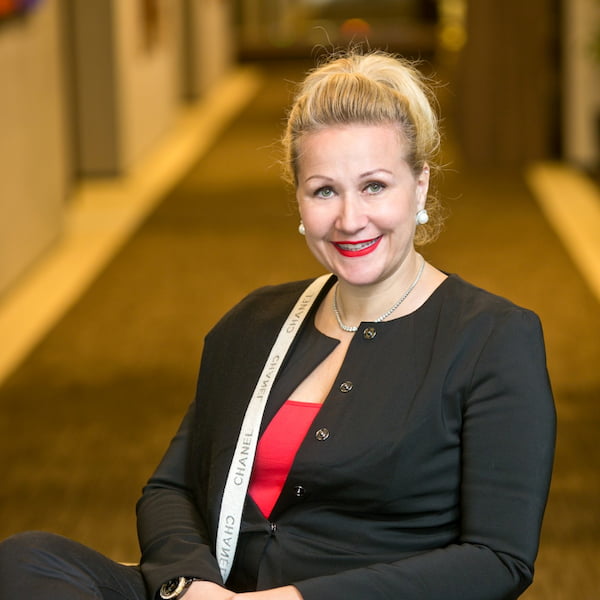 The firm said it has made a number of appointments across its Southeast Asia private banking business. Credit Suisse has, like some rivals, made a point about ramping up its Asian operations in recent years. Its Asia-Pacific regional revenue surged by 39 per cent in Q1 from a year ago, and now accounts for 20 per cent of group revenue.
Credit Suisse has appointed Dominique Boer (pictured) as market group head for Singapore with immediate effect.
Boer, who will be responsible for delivering the bank's capabilities to clients in the Singapore market, continues to report to Jin Yee Young, market group head for Singapore, Malaysia and South Asia Switzerland markets, the bank said today.
With more than 30 years of banking experience, Boer has spent 17 years in wealth management. She joined Credit Suisse in 2015 as market leader for Singapore and expanded her role to deputy market group head for Singapore in 2016. Previously, she held senior positions at Standard Chartered Bank covering Southeast Asia and Greater China markets.
"Asia Pacific is a key growth region for Credit Suisse, and we are continuing to build up our private banking franchise to capture the vast opportunities in the wealth management sector here. We remain deeply committed to nurturing and promoting senior talent to deepen our senior management bench strength, as well as in expanding our team, having hired relationship managers who have joined us recently," Benjamin Cavalli, head of Private Banking South Asia and CEO Singapore, Credit Suisse, said.
The Zurich-listed bank has hired 30 private banking relationship managers, in net terms, for Asia so far in the first three quarters of this year.
Other hires at Credit Suisse's private bank, who have started in their roles are:
Arleen Sy - she has joined the Philippines market as a senior relationship manager based in Hong Kong. She was most recently with HSBC Private Banking in Hong Kong, where she spent the last 14 years developing and expanding a book of ultra-high net worth clients in the Philippines.
Klara Chan has joined the private bank South Asia Switzerland team as a senior expert relationship manager, based in Switzerland. In her most recent role, she was a senior private banker at JP Morgan Private Bank, and was based in Singapore.
Voragun Thunyasthukul has joined as a senior RM based in Thailand. Prior to this, he worked at Kasikornbank Thailand where he was team leader within the private banking department for the past seven years.
Patchai Suratwisit has joined Credit Suisse as a relationship manager, based in Thailand. He has worked for almost 20 years in Thai financial institutions. Prior to joining Credit Suisse, he worked with Kasikornbank Private Bank Thailand where he spent the last 10 years as an RM.
Vaidyanathan Narayanan has joined the bank's India market as an RM based in Singapore. Narayanan has worked for nearly 20 years in the industry. In his most recent role, he was with Julius Baer as an RM based in Singapore.
Rohit Narayanan has joined the India market as an RM based in Singapore. Narayanan has worked for more than 20 years in the industry. He joins Credit Suisse from the Bank of Singapore.
Credit Suisse also added the following person to its investment consulting team:
Denise Low has re-joined Credit Suisse as an investment consultant based in Singapore. She was previously with SCB Julius Baer, based in Bangkok. Prior to that, Denise was with Credit Suisse for 10 years.