M and A
EFG International Sells Spanish Private Bank Stake Via MBO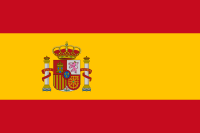 The management team of the Spanish bank is buying the stake in the business which had been held by EFG International.
EFG International, the Zurich-listed group, has agreed to sell its minority stake in Asesores y Gestores Financieros to the Spanish private bank's management team.
EFG and A&G will continue to cooperate in various areas, the Swiss bank said in a statement yesterday.
A&G's management team and certain executives will acquire EFG's entire minority stake of 40.5 per cent. The transaction is expected to close in the first quarter of 2022, subject to regulatory approval.
Based on EFG's full year 2020 results, the transaction is expected to marginally improve EFG's revenue and efficiency metrics in future. For 2021, the transaction will also have a "slight positive" impact on EFG's net profit and will lead to an immediate uplift in EFG's Common Equity Tier 1 ratio of around 90 basis points.
Specific financial terms were not disclosed.
EFG said that the ownership change would enable "greater local stewardship by A&G."
"The management buy-out ensures continuity for A&G's clients and will enable us to focus fully on our core international private banking and asset management business, driving further profitable growth in our core markets," Giorgio Pradelli, chief executive of EFG International, said.
As reported earlier this year, EFG International said its underlying net profit rose in 2020 to SFr114 million ($125.4 million) from SFr108.7 million a year earlier, assisted by a cut to costs.