People Moves
Who's Moving Where In Wealth Management? - Charles Russell Speechlys, LFDE, Others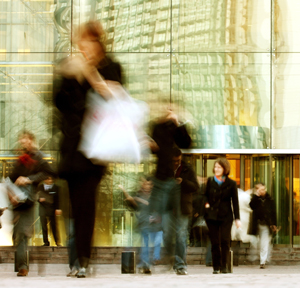 The latest senior moves in asset and wealth management and legal services from across Europe and the UK.
Charles Russell Speechlys
London law firm Charles Russell Speechlys has appointed Annika Fünfschilling as a senior associate to join its tax team in the Zurich office.
Fünfschilling is an attorney and Swiss certified tax expert, and the first Swiss-qualified lawyer to work in the Zurich branch. She regularly advises high net worth individuals on all aspects of Swiss personal taxation and has broad experience of negotiating lump-sum tax rulings in German-speaking Switzerland.
She joins the firm having previously worked with Schellenberg Wittmer in Zurich and the Big 4 in both Geneva and Zurich.
La Financière de l'Échiquier
La Financière de l'Échiquier, the French investment house, has appointed Lena Jacquelin as senior analyst, working with the thematic international equities team.
A graduate of the Leonard de Vinci Graduate School of Engineering in Paris La Défense with a specialisation in market finance, Jacquelin started at Invest Securities as a sell-side analyst. In 2015, she joined Natixis Investment Manager Asia in Singapore as a portfolio manager assistant, before becoming an equity analyst. She became a member of the investment committee of a tech fund in 2018 and a Global Sport fund in 2019, the Paris-based firm said.
The thematic international equities team is led by Rolando Grandi, CFA, who manages the Echiquier Artificial Intelligence funds (€888 million ($1.057 billion) assets under management) and Echiquier World Next Leaders, a multi-theme fund that invests in mega-trends shaping the future economy (€470 million).
PraxisIFM Group
The PraxisIFM Group, which provides administration services across private client and corporate funds, has appointed Peter Gillson as a non-executive director.
Gillson is also a NED of the group's largest shareholder, the Financial Services Opportunities Investment Fund Limited, and will represent the fund on the Channel Islands firm's board. Gillson co-founded the administration company International Private Equity Services Limited and retains several directorships of private equity funds. Gillson has served as a deputy of the Guernsey States of Deliberation holding several positions and is an Associate of The Chartered Governance Institute.
The firm, which is listed on The International Stock Exchange, reported revenues of £60.5 million in the year to 30 April 2020 and employs around 500 staff across 17 global jurisdictions (as at 1 September 2020).