People Moves
Who's Moving Where In Wealth Management? - Comgest, Ogier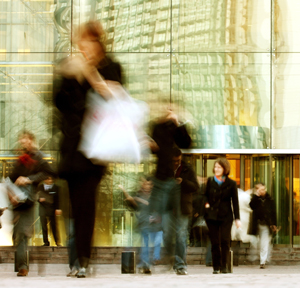 The latest senior moves in asset and wealth management and legal practice across Europe and the UK.
Comgest
Global asset manager Comgest has doubled its ESG research team to six personnel, with Petra Daroczi and Xing Xu being the most recent joiners as ESG analysts.
The expanded team is headed by Sébastien Thévoux-Chabuel based in Paris, home to two-thirds of Comgest's staff, including members of the European, Global, US, Global Emerging Markets and Japan teams.
Daroczi, who is in charge of developed market companies, US-listed in particular, previously worked as an ESG analyst at Aberdeen Standard Investments in Singapore.
Xu is focused on Chinese companies and works closely with the group's global emerging markets, Asia and China teams. Prior to Comgest, she was an analyst at Fosun Group.
The Paris-based manager said it has ramped up company engagement (over 130 in 2020) and at a country level. This includes leading the first investor-led engagement with Brazil on deforestation last year, the firm said. "Big Tech" companies Facebook and Google have also been engaged on human rights issues related to data privacy and protection, it added.
Ogier
Private wealth specialist Catherine Moore has joined Ogier as a partner in Guernsey.
Her practice covers non-contentious and contentious matters related to private wealth structures. She works closely with fiduciary service providers and high net worth individuals in Guernsey and internationally, advising on trusts, foundations and corporate structures as well as regulation, pension and succession advice.
Guernsey-based Ogier advises on the British Virgin Islands, the Cayman Islands, Guernsey, Jersey and Luxembourg law through additional offices in Hong Kong, Shanghai and Tokyo.