Surveys
EXCLUSIVE: UK Wealth Industry Resilient Amid COVID-19 - Study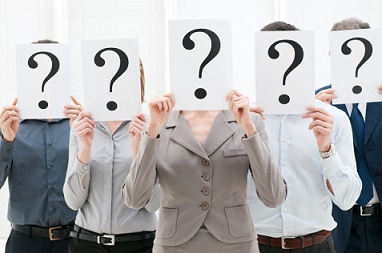 Although one key barometer of client contentment with UK wealth management fell quite notably in 2020, most measures of satisfaction held up relatively well considering the stresses caused by the pandemic, a measure from Aon shows.
The willingness of clients at 12 UK private banks and wealth managers to recommend services to others fell in 2020 from a year before. However, customer satisfaction held up relatively well considering the tumult of a global pandemic, figures from Aon show.
The net promotor score – a common measure used by various sectors to track clients' satisfaction and enthusiasm – was 38 per cent in 2020, compared with 46 per cent in 2019. Share of wallet actually rose to 55 per cent from 54 per cent; client outcomes as measured were 92 per cent from 94 per cent; relationship manager satisfaction fell to 8.6 from 8.9, and overall client satisfaction inched down to 8.4 from 8.5. (Numeric scores are out of 10.)
The NPS logs clients who say that they are likely to recommend a service to others, and subtracts answers from clients who aren't willing to do so, to produce a percentage result. The NPS methodology, dating back to the 1960s, enables wealth managers and other industries to measure how popular their businesses actually are over time.
"While KPIs [key performance indicators] were down slightly across all levels when compared to 2019, our view is that the industry has held up well considering the environment. The exception is the Net Promoter Score, which has significantly declined. Our analysis shows that good communications are closely aligned to a strong NPS and the communications score was the lowest rated touchpoint in the client journey," Caroline Burkart, Aon's head of UK and European client insight for Human Capital Solutions, said.
"There is immense value in gathering data such as this, not only to enable firms to measure and track their client experience, but also to link to other data sets held by firms. In this age where data is knowledge, client experience results can be linked with productivity data to quantify and prioritise which actions deliver the most business growth, while talent assessment data helps understanding of the behavioural traits of successful advisors, improving talent development programmes and successful hiring," she said.
Talking to WealthBriefing, Burkart noted that within the overall NPS figure there was considerable variation in the results clients gave for specific firms.
In general, she said, the results showed how relationship managers, for example, have worked hard to contact clients and update them about their wealth during the pandemic.
The standardised survey includes eight profile questions to surface results by client segment, eight KPIs and five questions focused on key client journey steps. This year's benchmark gathered more than 8,000 private bank and wealth management responses, collectively representing assets under management in excess of £200 billion ($277.7 billion).
The private client demographics of the 2020 wealth industry benchmark remain consistent with the previous year's response. The average client age is 68 and tenure is typically 11 years. Of these, 81 per cent of clients have a discretionary mandate with their primary provider, and female clients comprise 30 per cent of the respondents, Aon said.