People Moves
Who's Moving Where In Wealth Management? - Brown Shipley, PraxisIFM, Others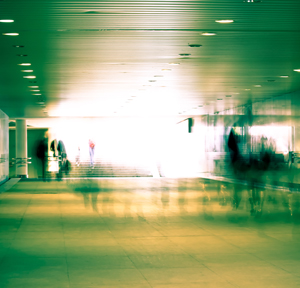 The latest moves in wealth and asset management from across Europe and the UK.
Brown Shipley
Quintet Private Bank subsidiary Brown Shipley has appointed Dan Morris and Johnny McGrath as client advisors in Birmingham. Both have extensive experience of working with private clients in the Midlands and will report to the head of the Birmingham office Anne Brookes.
McGrath has 26 years' experience in private banking, joining from UBS where he was a client advisor. Previously, he worked for AIB Private Banking and Lloyds Private Bank.
Morris joins from Smith & Williamson in Birmingham where he was a chartered financial planner. Before this, he worked as a financial planner at Broadstone (formerly BDO Investment Management).
The PraxisIFM Group
The PraxisIFM Group has appointed Stephanie Coxon as a non-executive director and chair of the audit committee.
Coxon is a non-executive director of three London listed companies: Apax Global Alpha Limited, JLEN Environmental Assets Group and PPHE Hotel Group. Prior to these appointments she was capital markets director at PwC leading teams across the UK and the Channel Islands advising boards of investment funds in a wide range of asset classes on corporate governance, accounting policies and reporting processes. Coxon is a Fellow of the Institute of Chartered Accountants in England and Wales.
Coxon is replacing Iain Stokes, who resigned from the board in December 2020. The group is continuing to find a new chairman after Andrew Haining resigned in December. An announcement will be made in due course.
The PraxisIFM Group, which is listed on Jersey's The International Stock Exchange, is one of the largest independent financial services groups based in the Channel Islands. The Group reported revenues of £60.5 million ($84.12 million) in the year to 30 April 2020 and employs around 500 staff across 17 global jurisdictions (as at 1 September 2020).
Equiom
International professional services provider Equiom has appointed Melanie Griffiths as head of client solutions in its private wealth business.
"Melanie is a strong addition to our Private Wealth team and brings a robust foundation of wealth advisory and tax and estate planning knowledge. She is very well respected in the industry thanks to her deep understanding of high net worth private clients and experience in developing tailored solutions to meet complex individual requirements," Equiom chief executive Mark Porter said.