Family Office
Family Offices, Wealth Houses Should Re-Think Fee Structures - Study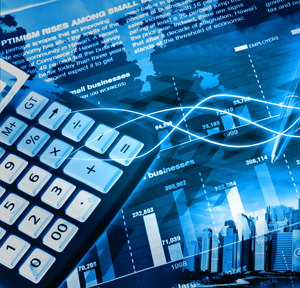 A new report on the kind of fee structures employed by multi-family offices and wealth management firms sheds light on the approaches that appear to be gaining ground. It also suggests that organisations need to be more vigorous in reviewing how they charge for their work.    
(Repeat of a news item that ran on sister news service Family Wealth Report; we hope readers of this news service find the data of value, since the workings of the North American family office market are often replicated in other parts of the world.)
There is a significant opportunity for multi-family offices and wealth management firms to re-think their fee structures, the authors of a new report delving into these entities' charging structures find.
The study from The Family Wealth Alliance showed that for MFOs, the average minimum annual fee was $92,897 and $18,511 for a wealth management firm. When all firms are blended and sliced and diced by their AuM, the average minimum annual fee charged is $166,667 for firms with $100 million AuM or more; at the other end of the scale, it is $7,808 for firms with $5 million or less.
The new study, Fees and Pricing In Family Wealth, examines differences in fees for varying size of wealth management house and MFO. Some 89 firms took part in the survey, collectively holding $410 billion of assets as at the end of 2019. The 47-page report was sponsored by Schwab Advisor Family Office and produced in conjunction with WISE Gateway.
"Pricing speaks volumes, serves to align your firm with your client, and helps clients understand how their fees directly relate to the valuable services you deliver. Fees also have a direct bearing on your top and bottom line, allowing you to be a sustainable business. We believe that firms have no greater control over their businesses than how they charge fees," Tom Livergood, founder and CEO of The Family Wealth Alliance and author of the report, said.
Among its observations, the report said that "asset-based fees" are still largely the methodology of choice in the family wealth space. Some 93 per cent used asset-based fees only; 38.9 per cent used asset-based fees and retainer fees; 36 per cent said they used retainer fees only and 25.3 per cent said they used project-based fees only; 24.3 per cent used asset-based fees only and another method; 14.7 per cent used retainer fees and another method; and 11.6 per cent used hourly fees only.
Asked if they have margin pressures, 58 per cent of all firms (MFOs and wealth managers) said they "somewhat agree" that they do; 6.2 per cent "strongly agree"; 18.5 per cent "somewhat disagree" and 17.3 per cent strongly disagree. Among MFOs, 56.4 per cent "somewhat agree"; that figure goes up for wealth managers, at 5.95 per cent.
The authors of the study said that organisations don't recalculate fees very often.
"Surprisingly, we found 39 per cent of MFOs and 56 per cent of WMs recalculate their fees just every five years (or even less frequently). And only 20 per cent of MFOs and 27 per cent of WMs review their fees every year. We believe this represents a significant opportunity for many firms to re-visit, re-align, and even adjust their fees upwards, which could substantially impact their bottom lines. Remember: Clients appreciate your need to stay profitable," it said.