Company Profiles
Asia-Based HNW Investors Smile On Western Commercial Property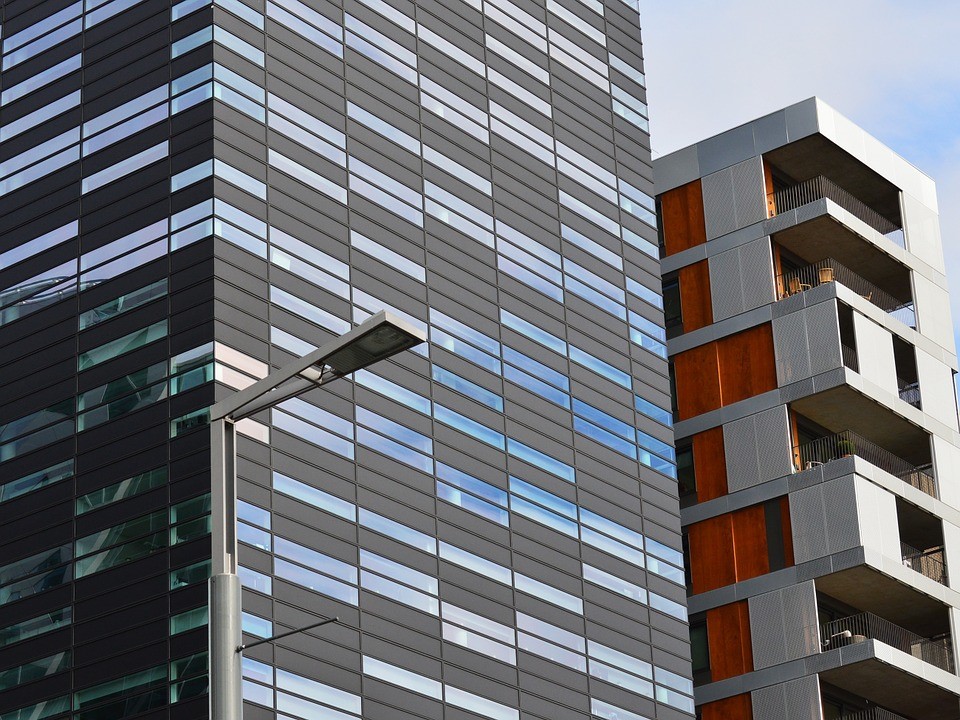 The firm says there is particular demand from clients, such as Asian HNW individuals and family offices, for properties leased to strong multinational and investment-grade tenants, able to generate cash yields over 5 per cent.
The COVID-19 pandemic has upended the world's property markets as a result of the working-from-home switch, changes to retail shopping habits and leisure, as well as the hit to global tourism. But apart from all that, the rise of an affluent Asian middle class, changing geopolitical dynamics in the Middle East and the effects of Brexit have created opportunities – and some headaches – for bricks-and-mortar investors. Asia-based investors are well known for being real estate enthusiasts, and beyond that region, property has been and remains a significant portfolio holding for high net worth, ultra-HNW individuals and groups such as family offices.
This news service recently interviewed Azimuth Global Partners, speaking to Wan Han Teh, executive director in its Malaysia-based, Kuala Lumpur office.
Please tell us about the firm
Azimuth is a boutique real estate private equity advisory firm with offices in Kuala Lumpur, London and Dubai. We advise investors in Asian and the Middle East on real estate investments outside their home markets, connecting them with opportunities and best-in-class partners around the world.
We primarily target opportunities in developed and transparent property markets such as the UK, Europe and the US. We advise on real estate transactions across property types and structures, including joint ventures, fund placements and separate accounts. Fundamentally, our approach is to understand the investment objectives and needs of our clients in a deep way and develop bespoke investment strategies that meet those needs.
We have also developed the skillset to help our clients invest in Shariah-compliant real estate investments - opportunities that conform with and are structured in accordance with Islamic finance principles. Demand for these investments is growing strongly in countries like Malaysia, Indonesia, Brunei and in the Middle East, and there are few international real estate firms that truly understand and are able to advise in this space.
We have advised on investments of more than £2 billion ($2.74 billion) across geographies and styles in the UK, Europe, the US and Australia, and have about £500 million in AuM in the UK and Europe at the moment.
The firm has its roots in the aftermath of the Global Financial Crisis. Azimuth's founding partners spent a good deal of time in Asia and the Middle East and saw that these countries were experiencing massive growth in wealth and savings pools fuelled by young and growing populations, fast-developing economies, and strengthening institutions. Malaysia is a great example. The country has seen tremendous economic growth, fuelled by a growing and well-educated population, a robust pension fund, sovereign wealth fund and asset management companies have been developed which have been effective stewards of capital.
These investors – both institutional investors like pension and sovereign wealth funds and HNW individuals and family offices – had significant exposure to their home markets and real estate in their home markets. But they had little exposure to international real estate.
The GFC created an attractive entry point for these investors to begin building international real estate portfolios to achieve attractive returns and diversify their investments from geographic, currency and duration points of view.
Q, The firm exists to serve Malaysia-based clients, such as HNW individuals and family offices, who wish to tap into non-Malaysia real estate. Does the firm also serve other clients, both Malaysia-based and in other countries?
Azimuth has its headquarters in Kuala Lumpur, Malaysia and is one of the only international real estate investment firms in the world to base itself here. As a result, we have built strong and deep relationships with our Malaysian clients from HNW individuals up to the countries largest pension and sovereign wealth firms.
However, we also work with clients in other countries in Asia and the Middle East including Taiwan, Korea, Oman, and Saudi Arabia among others.
Q, How is Azimuth structured - is it a private partnership, or a listed firm, other?
Azimuth is a private firm and is owned by its partners and employees.

Q, How does the firm invest in properties - is it mainly through listed vehicles? Any direct stakes (minority/majority), private funds, etc?
Our philosophy is to develop flexible and bespoke solutions that meet the needs of our individual clients. As a result, our investments take a wide variety of forms. To give just a few examples, we have advised on direct property acquisitions, the creation of joint ventures with best-in-class local operating partners, the establishment of separate account managements, and placement into real estate funds.
One of Azimuth's current initiatives is to move from pure investment advisory to looking to sponsor and launch a series of Shariah-compliant funds focused on the UK market. This is an area where we are seeing strong demand from clients but there are few available opportunities as very few investment managers understand and can implement Shariah-compliant investment strategies.
Another growth area is in public real estate investments in addition to working in private real estate markets. This is another area where we are working to develop both conventional and Shariah-compliant investment strategies to work with best-in-class local specialists such as CenterSquare Investment Management.
Q, Is it investing in residential or commercial properties, or both?
Azimuth focuses on commercial properties, which can include residential for rent such as multifamily apartment buildings, purpose-built student accommodation and build-to-rent schemes.
Q, What sort of returns does the firm target? Are there examples of performance that can be disclosed?
We advise clients on investment across the real estate risk spectrum, which is typically described as from core and core-plus, where target returns are typically 6 per cent to 10 per cent value-add and opportunistic, where higher returns of 12 per cent to 20 per cent plus are targeted.
We are seeing strongest demand in the core and core-plus segment, where investors want to acquire high-quality operating properties that are well-leased to strong multinational and investment grade tenants and generate attractive cash yields in excess of 5 per cent. In the current environment – where there is a still a good deal of economic uncertainty due to the COVID-19 pandemic, investors are happy to accept lower – but still acceptable – returns in exchange for limited risk.
As an example, we recently advised an institutional client on the acquisition of a Central London office property for approximately £150 million. This property is fully leased to seven high-quality tenants with an average lease term of over nine years, producing a 6 per cent annual cash-on-cash yield and projecting 9 per cent IRR over a 10-year hold period.
We typically advise our clients to work with best-in-class, specialist managers focused on specific property types and/or geographies when seeking to invest in value-add and opportunistic strategies. Deep experience and knowledge of local markets is essential in order to mitigate the lease-up or development risk that these strategies entail. We also typically favour advising clients to invest through a fund structure which will diversify their investment across multiple projects, making it less of a binary outcome.
Q, What's the biggest deal the firm has been involved in so far?
The largest deal that Azimuth has advised on was when we advised an Asian institutional client on their acquisition of a controlling interest in a portfolio of UK hospital properties through a sale-and-leaseback transaction in 2013. With a total transaction size of about £700 million and client equity of about £300 million, this was one of the largest real estate transactions in the UK since the GFC at the time. This has been a tremendous deal for our client, producing an annual income return in excess of 10 per cent and a projected 30 per cent plus internal rate of return.