Investment Strategies
SPAC Money-Raising Spree Prompts Warnings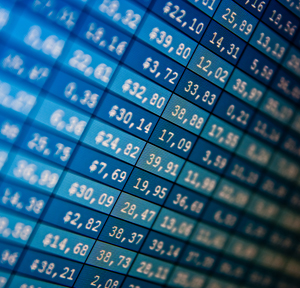 The number of special purpose acquisition companies entering the market rose by more than four times in 2020 and the trend continues. There are starting to be a few warning noises about the process.
(An earlier version of this article ran on Family Wealth Report, sister news service to this one.)
The decibel count around the structures known as SPACs – special purpose acquisition companies – continues to get louder, leading to a few warnings noises.
These exchange-listed shell companies are expanding in number and value. Listings rose to 230 last year, with a total issue volume of $75.8 billion (source: EY). Those numbers are up from 60 listings in 2019, netting a total of $13.7 billion in proceeds. This isn't only a US phenomenon – more deals are going on in Europe too.
Dealflow continues to be strong. Bloomberg earlier this week reported that Intel Corp chairman Omar Ishrak is planning to raise funds for SPAC targeting deals in the health technology sector. The report, quoting unnamed sources, said that Ishrak, who previously ran medical device giant Medtronic, could file public registration documents with the US Securities and Exchange Commission as soon as today [Tuesday 19 January]. Ishrak is reportedly aiming to raise about $750 million to $1 billion for the SPAC.
This news service has been told that ultra-wealthy individuals, including those with family offices, have been involved in some of these SPAC deals, both on the corporate finance, money-raising side, and as investors. These entities have actually been around for a while. Some commentators urge market participants to be careful.
For example, in a recent editorial for the Wall Street Journal, Michael Klausner, a professor at Stanford Law School, and Emily Ruan, a management consultant in San Francisco, wrote that the SPAC trend was a bubble and could soon burst.
"We studied SPACs that completed mergers between January 2019 and June 2020 and found that, on average, they lost 12 per cent of their value within six months following the merger, while the Nasdaq rose roughly 30 per cent. Even with these drops in share price, the 20 per cent that the sponsor gets essentially for free provides a nice return on its investment. The sponsors of these SPACs enjoyed a return on investment of more than 500 per cent as of the end of 2020," they wrote (source: WSJ, 6 January). "It is not a coincidence that sponsors and SPAC IPO investors who redeem their shares earn a high return, while shareholders who remain invested through the merger do poorly. The sponsors' essentially free shares and the IPO investors' free warrants and rights dilute the returns to investors. The shareholders who pay for their investments are, in effect, sharing the value of the merged company with others who did not."
They continued: "Our study of SPACs that merged between January 2019 and June 2020 found that, at the time of their merger, most SPACs had less than $6.75 a share in cash but ascribed a $10 value to those shares when they merged."