SJP To Cut About 200 UK Jobs
Tom Burroughes, Group Editor , London, 15 January 2021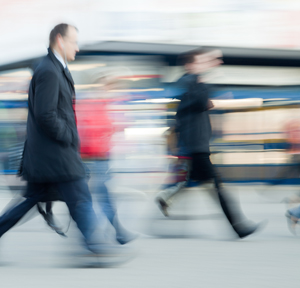 St James's Place, one of the more high-profile wealth management brands in the UK, is to shed about 200 jobs. Details of who will be affected are unclear.
St James's Place Wealth Management has confirmed to this news service that it will cut about 200 jobs in coming months after reviewing its business operations.

The UK-listed firm, which is based in Cirencester, said that it was unclear at this stage how many people will be affected there, but the figure of 200 staff cuts was confirmed to WealthBriefing from a spokesperson yesterday. A number of news services reportedly quoted an internal message from the firm.

Andrew Croft, chief executive at the firm, said: "At the beginning of last year, we started a review of how we're organised to deliver against our strategic priorities, making sure we have our investment, our resources, and our people in the right areas to drive our business forward."

Croft said the firm's priorities included developing its technology and improving the client experience, noting that tech had helped it to navigate the challenges of the pandemic.

"However, the rapid pace of change has also emphasised the need for us to really push ahead with our plans," Croft said.

"This was a very tough decision for us to make, but one that's needed for SJP to continue to be successful in the months, years, and decades ahead," he added.