ESG Views Of A Health Fund Manager
Jackie Bennion, Deputy Editor, 21 January 2021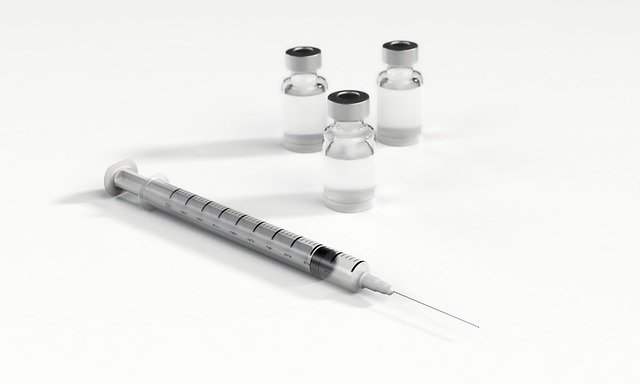 In a week when the World Health Organization delivered a stinging rebuke to governments and companies for taking a "me-first" approach to global vaccination, we talk to fund managers about the ESG risks health investing presents.
With the world's attention on the vaccine to salvage economies and restore sanity, we spoke to BB Healthcare Trust portfolio manager Paul Major about the sector's approach to ESG in these challenging times. A lot of focus has been on pharma and governments playing fair in delivering a successful outcome.
"We have intentionally not played the COVID vaccines," Major said, referring to funding any contenders. "The decision was made long ago because there are several hundred vaccines in development and that is quite frankly several hundred more than the world will ultimately need. Logistically, vaccine manufacturing is also complex and their distribution equally so," he said.
Not known for mincing his words, Major has spent two decades in the sector as a financier, analyst and fund manager, starting out as a student of biochemistry.
The global effort is largely in the hands of a few long-standing companies, he said. "Glaxo, Sanofi, Pfizer, Johnson & Johnson, and a few others are likely to dominate because they do already."
The fact that vaccines are supplied by tender "and the extent to which Gavi has been able to coordinate global purchase and drive down vaccine costs, has been profound," he said.
But as the World Health Organization warned this week, getting equitable access is easier said than done.
"During the H1N1 pandemic, by the time low-income countries received their vaccine supply, the pandemic was over," WHO's director general Tedros Adhanom Ghebreyesus, said. "We don't want this to be repeated."
So far, around 40 million doses have been administered to 50 higher-income countries, and just 25 doses in one lowest-income country, he noted on the current pecking order.
"Even as they speak the language of equitable access, some countries and companies continue to prioritise bilateral deals, going around COVAX, driving up prices and attempting to jump to the front of the queue," he said.
He blasted manufacturers for prioritising approval in rich countries where profits are highest, rather than submitting full dossiers to WHO. "Such actions will only prolong the pandemic," he said, which by IMF estimates will save the world roughly $500 billion for every month it is curtailed.
Guillaume Mascotto, head of ESG investing at American Century is another asking ESG-minded investors how to prevent the effort turning into "a pharma arms race."
"From an impact investment standpoint, those exposed to healthcare in their portfolios should not lose sight of the importance of access to medicines/therapies in both developed and emerging markets," he said. "If the COVID-19 vaccine is not affordable and accessible, then it is not sustainable."
ESG in many respects has gone nuclear.