Summary Of Executive Moves In Global Wealth Management - November 2020
Editorial Staff, 6 January 2021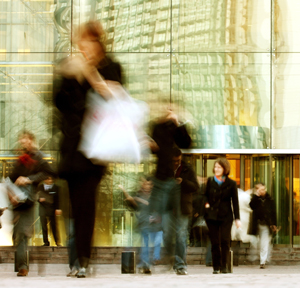 A roundup of moves in senior wealth management positions from around the world.
North America
San Francisco-based Woodruff Sawyer named Judith Pearson to launch The Family Office & Trustee Liability Resource Group. Prior to this, Pearson founded and was chief executive of Nomadx Solutions, which provides risk management solutions for fiduciaries. She was also a co-founder of ARIS Title Insurance Corporation where she gained knowledge about tax, trust and estate matters related to personal property. Additionally, Pearson served as a senior executive vice president of AON's Financial Services Group and its intellectual property division.
Deutsche Bank Wealth Management appointed Michael Barrett as a director and relationship manager in the New York office, reporting to Anthony Valvo. Barrett joined from Wells Fargo Advisors with 25 years of investment management focused in institutional fixed income and broader wealth advisory experience. Prior to joining Wells Fargo, Michael held various positions across global banks, including Credit Suisse and Deutsche Bank.
Blackstone appointed the former co-chief executive of Germany's enterprise software group SAP as its global head of portfolio transformation and talent. In the newly-established leadership role, Jennifer Morgan is responsible for a team within Blackstone's portfolio operations group helping the firm's 200 plus portfolio companies drive growth through digital transformation.
Morgan was the first female CEO of a Germany-listed business. She also served in various, additional leadership roles at SAP over 16 years – including serving on its executive board between 2017 and 2020. Morgan holds a BA in business administration from James Madison University and is currently a board member of Bank of New York Mellon and of the National Academy Foundation. She is also on the Board of Advisors at James Madison University's College of Business.
A new wealth management business based in Tucson, Arizona launched in November, affiliating with LPL Strategic Wealth Services. The new organization is called Adara Wealth Management, formed by financial advisors George Chardukian, Adam Goldstein and Maria Peralta.
Professional Wealth Advisors named two new partners and members of its wealth management team. Wealth advisor Stewart Burchfield brought with him more than 20 years of financial services experience. Wealth advisor Lou Auriemma joined PWA with "many years of experience in the financial services industry."
Meraki Global Advisors, the Utah-based firm, appointed David C Laub Jr as a senior trader in the New York office. Meraki's client base has expanded among the tri-state multi-asset hedge fund community since the establishment of its New York outpost in April 2020, led by the firm's head of business development, Michael Ashby.
Laub has worked in the hedge fund sector for 20 years. Prior to joining Meraki, he was the head of trading at Sanoor Capital where he focused on equities, FX, and derivatives. Previously, Laub was a sector trader at Millennium Limited Partners and head of trading at Hunter Global Investors.
State Street appointed Richard F Lacaille to the newly-created role of senior investment advisor and has promoted Lori Heinel to global chief investment officer for State Street Global Advisors. Lacaille provides enterprise-wide leadership of the company's environmental, social and governance solutions, services and thought leadership across all of State Street's businesses. Lacaille reports to Ronald O'Hanley, chairman and chief executive officer of State Street Corporation.
PNC Financial Services named two C-suite figures who joined its executive committee. The group elevated Deborah Guild, chief security officer, and Ganesh Krishnam, who is corporate and institutional bank and staff service technology chief information officer. They report to William S Demchak, chairman, president and chief executive officer of PNC.
Guild leads enterprise technology while remaining executive vice president and chief security officer. Krishnan, also an executive vice president, serves as enterprise chief information officer, with responsibility for leading technology strategy and innovations, initiatives and programs for all of PNC's lines of business. They took over from Steve Van Wyk, PNC's head of technology and innovation. Van Wyk left PNC at the end of 2020, taking on a new role in Europe with an international financial services firm.
Guild joined PNC in 2013 as chief technology officer and assumed her position as chief security officer in February 2017. Prior to PNC, Guild spent 21 years at Bank of America. Krishnan joined PNC in 2008 as a manager in the bank's technology infrastructure services team. Since then, he has held a variety of technology leadership posts; he was promoted to CIO for C&IB and Staff Service Technology in January 2017, and executive vice president in March 2018.
Alexia Gottschalch was named managing director and head of client strategy for global real assets at Aegon Asset Management in a newly-created role. Based in New York, Gottschalch leads a team of eight supporting the sales process for real assets strategies. She led teams in London, The Hague, New York, Copenhagen and Munich. Gottschalch reports directly to Aegon AM's chief investment officer for Real Assets, Scott Coté.
Gottschalch joined from Invesco, where she was most recently managing director and head of outsourced CIO. She also led client and business development strategy at JP Morgan, managing the capital strategy for its $70 billion global real estate business, and before that was global head of capital markets at Grosvenor.
BNY Mellon Wealth Management named Adam Innerst as market president in Houston, Texas to lead the region's wealth management practice, with responsibility for client strategists, wealth managers and support staff. Innerst reports to regional president Todd Carlton.
BNP Paribas Asset Management named Johanna Lasker and Amanda Raynor as chief executive of BNPP AM USA and deputy CEO of BNPP AM USA respectively.
Lasker is responsible for strategy, leadership, governance and regulatory matters. She assumed this role alongside her current responsibilities as the head of the Official Institutions Group. Raynor continues to report to Sandro Pierri, head of BNPP AM's Global Client Group, and reports locally to José Placido, CEO of CIB Americas. She replaced Daniel Klein, who returned to Europe after five years as CEO and four years as deputy CEO of BNPP AM USA. Raynor supports Lasker with direct local oversight of legal, finance and control functions.
Prior to BNP Paribas, Lasker joined the New York office of Fischer Francis Trees & Watts, a predecessor of BNP Paribas Asset Management, in 1997. From 2004 she focused on the official institutions business (central banks, supranationals and sovereign wealth funds), eventually being appointed head of the official institutions team globally.
Raynor joined Harbor Capital Management in Boston in 1997, moving to Fortis Investments in 2002 when Harbor was acquired by Fortis. She was appointed chief operating officer of Fortis in 2008 and subsequently became COO of BNPP AM when Fortis was acquired by BNPP AM. Her responsibilities include managing operations and information technology, supporting the strategic development of the franchise, facilitating communication with the global locations and representing the firm with industry organizations, regulators and clients.
Jay Clayton, chairman of the Securities and Exchange Commission said he was retiring at the end of 2020, having served for more than three and a half years during the period coinciding with the Donald Trump administration. The SEC said that Clayon was one of the longest-serving chairs at the organization. His tenure saw changes such as the Regulation Best Interest, widening the Accredited Investor regime, and broadening its "whistleblower" system.
Sage Mountain Advisors, a boutique independent wealth manager, appointed Ned Douthat as an advisor. Douthat's responsibilities include risk management, investment research, asset allocation, and helping clients develop and implement trust and estate, tax, and philanthropic plans.
Prior to this, Douthat worked at Goldman Sachs as a private wealth advisor for five years. He is a graduate of the University of Texas with a degree in business economics and history. He earned an MBA from Emory University's Goizueta Business School.
CAPTRUST Financial Advisors, which is based Raleigh, North Carolina, brought a Colorado firm into its embrace - Shine Wealth Partners. The firm, located in Denver, is led by founder and chief executive Judy Shine. Shine Wealth Partners was founded in 1995 and advises on more than $785 million from individuals and families. In addition to Shine, the team is led by president and senior wealth advisor Karen Salvatore, SWAs and principals Beth Cornell and Elisabeth Jacobson, and SWA Peter Vander Ploeg. They brought four additional team members along with them.
Venture Visionary Partners, an RIA based in Toledo, Ohio, added 12 former UBS wealth professionals to its ranks, who collectively managed $1.8 billion in assets under management.
Following the move, Venture Visionary Partners had a total of 28 people overseeing $3.7 billion in AuM.
The joiners were:
-- Robert S Loeb, partner. Previously, he was a senior vice president, wealth management at UBS;
-- James J Porea, partner. Prior to joining VVP, Porea was an SVP, UBS WM;
-- John D Spengler, partner. Previously, he was an SVP, UBS WM;
-- Bradford G Dolgin, partner. He was SVP, senior portfolio manager UBS;
-- Craig A Warnimont, chief investment officer, partner. Previously, he was a first VP, UBS WM;
-- Sarah Wodarski, relationship manager;
-- Amy J Amos, RM;
-- Alexa M Laberdee, RM;
-- Diana S Gibson RM;
-- Karyn Keilholz, RM;
-- Kelly Arndt, RM; and
-- Travis N Maas, financial analyst.
Envestnet, the New York-listed wealth management systems firm, appointed Robert Coppola as the new chief technology officer, taking the helm from Scott Grinis, who was slated to retire in 2021, having held the position for two decades.
Coppola reports to Stuart DePina, Envestnet president. Most recently, Coppola was chief information officer of Cision. Before that, he was in the same role, as well as being CTO, at S&P Capital IQ and S&P Dow Jones Indices at S&P Global (formerly McGraw Hill Financial).