Summary Of Executive Moves In Global Wealth Management - November 2020
Editorial Staff, 6 January 2021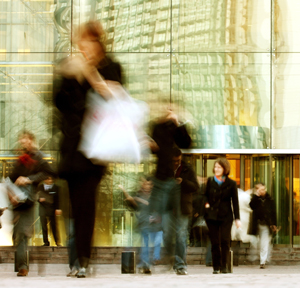 A roundup of moves in senior wealth management positions from around the world.
Allfunds, the fund distribution platform appointed Amaury Dauge as chief financial officer. Based in Madrid, Dauge is part of the firm's executive committee and reports to Juan Alcaraz, chief executive. Prior to this, Dauge worked at Qontigo, the intelligence technology firm, where he recently served as CFO and chief operating officer; before that, he was president and CFO of Axioma, a risk analytics business. Previously, Dauge was group CFO at Euronext where he led the financial and legal carve-out of the company from NYSE Euronext and its subsequent initial public offering.
Nomura is building a team of wealth management professionals in Asia and has hired a number of senior bankers. The joiners were Brahjesh Jha, who had been Thailand desk head at BNP Paribas; Mohit Gupta, Non-Resident India desk head at the French banking group; Guarav Gupta, also a former NRI desk head in BNP Paribas, and Prashanth Nithianantham, a NRI relationship manager.
RBC Wealth Management named a new head of investments for its International and Asia business - Juan Aronna. Prior to this, Aronna, was head of investments and products for Asia only. Aronna reports to Maarten Jansen, who is head, investments and trading. Aronna leads wealth management investment teams in the UK and Asia. In the UK, he will be primarily accountable for increasing the penetration of investment products with new and existing RBC clients. As part of the change, Aronna remains in Hong Kong until he is able to relocate to the UK in about May 2021.
Aronna has more than 20 years' experience in the financial services industry, joining RBC six years ago, initially based in Singapore and more recently Hong Kong. As head of investment solutions and products, Asia, he is responsible for the discretionary portfolio management unit as well as all products, risk and governance, and the execution desk. Prior to his role at RBC, Aronna was head of investment management for Singapore at UBS.
Enid Yip left the board of Brazil-Switzerland's Bank J Safra Sarasin. Yip left the private bank's board after less than a year. She joined the bank in February 2020 and was one of the most high-profile female private bankers in a traditionally male-dominated field. In 2007, Yip first joined Bank Sarasin (as it was called at the time), having previously been head of Credit Suisse's Hong Kong branch.
Oversea Chinese Banking Corporation appointed Wilson He as managing director of its wholly-owned stockbroking subsidiary, OCBC Securities Pte Ltd. He joined during Singapore's 'circuit breaker' period when the company was dealing with the changes brought about by the COVID-19 pandemic. He has more than 17 years' experience in the financial services industry, especially in the area of digitalising securities trading.
Investment firm T Rowe Price added two people to its Australian equities investment capability and client support team. The appointees are based in Sydney. Nick Vidale joined as an investment analyst, bringing more than 20 years of investment experience across the financials, industrials and consumer sectors in Australia and Asia. He is responsible for identifying investment opportunities in the financial sector for the firm's Australian investment team, reporting to the team's head of research, Ryan Martyn. David de Ferranti joined as a portfolio analyst in T Rowe Price's Investment Specialist Group, a team within the investment division dedicated to handling the flow of information between clients and portfolio managers. He reports to Nick Beecroft, Hong Kong-based head of ISG, Asia-Pacific. Most recently, Vidale was a senior equities analyst at Perpetual, covering the Australian banks, diversified financials, property developers, gaming and industrials sectors. Prior to Perpetual, Vidale was a portfolio manager at GLG Partners in Hong Kong covering Asian financials.
Dr Winson Ng, until recently a member of UBS Global Wealth Management's private markets due diligence team, joined the senior leadership team of Moonfare, a private equity investment platform, as chief investment officer. At UBS and in senior roles at GIC, Dr Ng oversaw large allocations to growth, middle market and large cap buyout funds as well as investments in funds focused on mezzanine capital, credit, infrastructure and venture capital. Dr Ng, based in London, partners with managing director Magnus Grufman to drive the continued growth of Moonfare's fund offering, which is expanding rapidly from private equity into new asset classes.
A former chief executive of vacuum machine business Dyson, Jim Rowan, was named as senior advisor to Kohlberg Kravis Roberts' Asia private equity team. Rowan led Dyson as its CEO between 2017 and 2020, a period in which he accelerated the company's e-commerce strategy and built it out as a global brand. He joined Dyson in 2012 as its chief operating officer. Prior to Dyson, he was the COO of BlackBerry and a senior executive at Flextronics.
Barings appointed a new chairman and CEO, replacing Tom Finke, who was appointed to join the board of US-listed Invesco. Mike Freno, the new Barings CEO and president, took up the role. Freno, who worked at Barings for more than 15 years, is a member of Barings' senior leadership team, the board of directors and is chairman of Barings BDC.
BNP Paribas Securities Services launched a new agency securities lending desk in Hong Kong. The new desk focuses on Asian markets, complementing existing services offered via desks in Sydney, London and New York. The organisation, part of BNP Paribas, appointed Anthony McDonald to head up the Hong Kong Agency Securities Lending desk. In this newly-created role, McDonald concentrates on trading activities and developing services for institutional lenders and borrowers in the region. McDonald has worked in the equity finance segment for more than 20 years, starting his career in London before moving to Hong Kong where he joined from SEB. He has previously gained experience at RBS Trust Bank, Credit Suisse, Citigroup and Dresdner Kleinwort.
Credit Suisse named Marcus Slöör as market group head of the Philippines. Slöör took over from veteran private banker Christian Senn when he assumed his new responsibilities in early December. Senn returned to explore new opportunities at Credit Suisse in Switzerland following 15 years of building out its South Asia business from Singapore. His tenure included launching Thai operations in 2016 and opening the first Philippines office in 2018.