Tax
UK Think Tank's Wealth Tax Plan Draws Frowns, Some Applause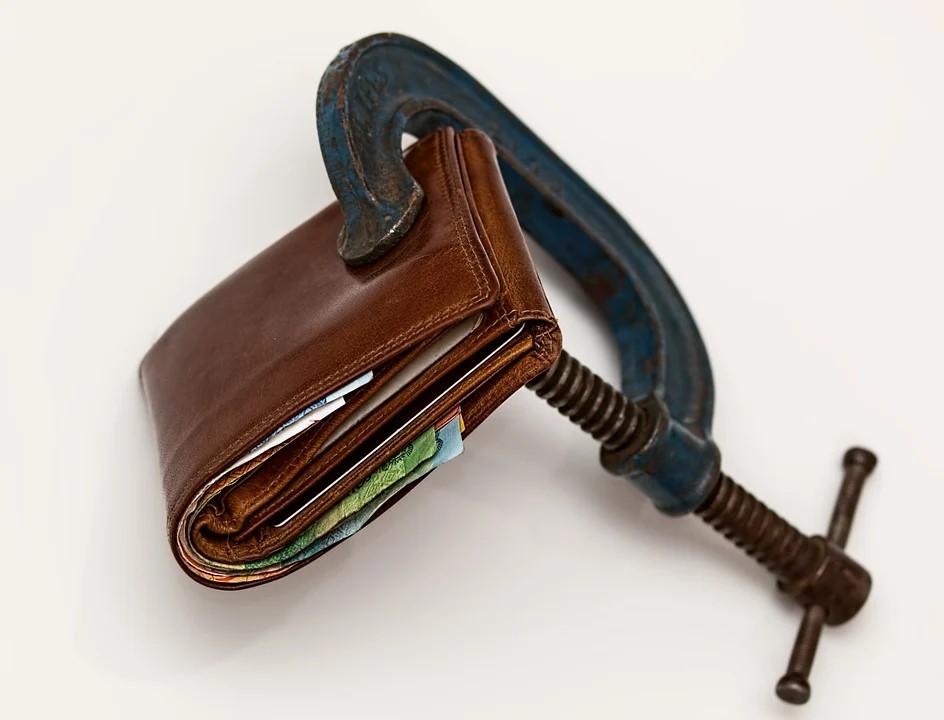 The UK Treasury has spent £280 billion ($374.8 billion) this year fighting the pandemic, raising the question of how this will be paid off. A report published yesterday suggests that wealthy individuals shoulder the burden.
A think tank commissioned in April to look at how the UK can pay for COVID-19 proposes a 1 per cent one-off annual wealth tax on millionaire households payable over the next five years. The Wealth Tax Commission behind the research, published to raised eyebrows yesterday, suggests that it is the fairest way forward for the Treasury and would raise £260 billion ($347.9 billion) over the period.
The tax would be paid by any UK resident (including "non-doms" and recent emigrants) with personal wealth above a set threshold. They would be taxed on all assets, such as main homes, pension pots, business and financial wealth, but not on any debts such as mortgages, and pay over five-year instalments.
Debate has been brewing about how the UK is going to pay down debt that is running at more than 100 per cent GDP as the government has thrown the fiscal kitchen sink at the crisis. The country's wealthiest have been obvious first targets for clawing back funds, not least because they have weathered the crisis better than most and have been the main beneficiaries of massive central bank quantitative easing, which has helped drive up asset prices.
The report's authors, made up of academics from the London School of Economics and the University of Warwick, with input from barristers advising high net worth clients, called the solution "fair, efficient, and difficult to avoid." While it is not binding, it might give valuable ammunition for Chancellor of the Exchequer Rishi Sunak, who needs to repair ravaged public finances.
On tax fairness, the research said that those with the most wealth have the 'broadest shoulders' to afford an additional contribution to the State in times of crisis. On efficiency, unlike taxes on work or spending, a one-off wealth tax would not discourage economic activity, they said. (Also administrative costs would be small as a proportion of revenue raised.) On payment, a one-off wealth tax is not going to be evaded by leaving the country or moving money offshore. "If well designed, it would be very difficult to avoid the tax legally," the report said.
"We're often told that the only way to raise serious tax revenue is from income tax, national insurance contributions, or VAT. This simply isn't the case, so it is a political choice where to get the money from, if and when there are tax rises," assistant professor at the University of Warwick, and report co-author Dr Arun Advani, said, defending the proposal.
France, Germany and Japan imposed similar one-off tax measures to recoup costs following the Second World War, and Ireland used a wealth tax to reboot its economy after the Global Financial Crisis. A number of countries down the years have had wealth taxes, such as Sweden, although in some cases they were discontinued.
Wealth taxes have been mentioned before the pandemic as ways to curb the increased inequality that has arguably been driven by central bank QE and aspects of globalisation. Half a decade ago, French academic Thomas Piketty provoked controversy by calling for higher taxes on the "the rich", such as on their capital, prompting criticism that taxes on capital have been counterproductive in the past, and that these are also assaults on wealth that has already been taxed in its creation.
Critics say that taxing wealth in reality means taxing investments, and will indirectly hit the activity such investments drive. Even so, that wealth taxes have been on the agenda highlights how the question of "wealth justification" remains a live issue.
Calculations
Although yesterday's report, funded by the Economic and Social Research Council, didn't suggest when such a tax could start or recommend specific rates or thresholds, it did offer up different household calculations.
Example 1: At a threshold of £1 million per household (assuming two individuals with £500,000 each) and a rate of 1 per cent a year on wealth above the threshold, a one-off wealth tax would raise £260 billion over five years after administration costs. This is equivalent to raising VAT by 6p or the basic rate of income tax by 9p for the same period.
Example 2: At a threshold of £4 million per household (assuming two individuals with £2 million each) and a rate of 1 per cent a year on wealth above the threshold, a one-off wealth tax would raise £80 billion over five years after administration costs.
"People sometimes say the super-rich won't pay. My experience is they are happy to pay, as long as the tax is simple to operate, affordable and they don't feel they aren't being singled out with penal rates," said Emma Chamberlain, another co-author and barrister at Pump Court Tax Chambers. "The trouble is that our current way of taxing the wealthy is far too complicated leading to avoidance and resentment," she said.
Chris Groves, partner in the private client and tax team at Withers, was less enthusiastic.
"The idea that we will simply be able to lay the furlough bill at the door of a few rich individuals and then life will resume as normal, without that having any effect on economic activity, is laughable." Decisions by James Dyson and Jim Radcliffe to set up manufacturing outside the UK was "evidence" enough, said Groves.
The government has promised not to raise income tax, national insurance or VAT for five years, so if they want to start cutting into the deficit soon they will need to break that promise or find another solution.
To that end, putting the tax burden on the wealthier will achieve results more quickly than other tax increases, said Collyer Bristow's Peter Daniel. But whether "the internationally-mobile super-rich will stick around long enough to actually pay it is another matter," he said.
Mark Littlewood, director general at free market think tank the Institute of Economic Affairs, said: "Wealth taxes are counter-productive, risk flight of brains and money, and are extremely difficult to administer. The vast majority of countries that have had a wealth tax later abolished it. Some practical drawbacks would be mitigated by introducing a one-off rather than annual wealth tax, but not all.
"As we emerge from this crisis the government should focus on creating wealth through tax cuts and deregulation, not indulging vain attempts at redistribution. There are many bad features of the UK tax system which need fixing, but the absence of a wealth tax isn't one of them."