Strategy
Greening The UK: Sector Responds To PM's 10-Point Plan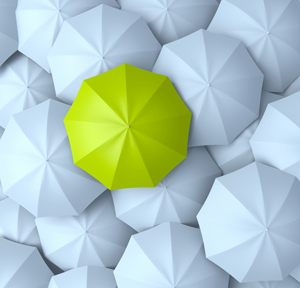 We're not out of the woods yet but governments are keen to set a new post-COVID green agenda. The UK government unveiled its plans yesterday backed by £12 billion. The devil is in the details and on private sector support. Below, responses from fund managers and free-market advocates.
Casting the UK as the new centre for green technology and finance, Boris Johnson yesterday unveiled a 10-point plan to get the country to net zero emissions by 2050 and on a new footing for decades of economic growth. Already stirring controversy is his ambitious plan to ban the sale of all petrol and diesel cars by 2030 and scale up nuclear power.
Into this green industrial vision the government said it will pour £12 billion of investment, and believes it will attract up to three times that from the private sector, with the goal of creating 250,000 UK green jobs. Before moving on to wealth manager's responses....
What is in the PM's 10-point plan?
1. — The UK will become the Saudi Arabia of wind with enough offshore capacity to power every home by 2030.
2. — Provide up to £500 million in hydrogen investment.
3. — Take forward plans for new nuclear power, from large scale to small and advanced modular reactors.
4. — Invest around £2.8 billion in electric vehicles, including a network of charging points, and produce long-lasting batteries in UK gigafactories.
5. — Create cleaner public transport, including thousands of green buses and hundreds of miles of new cycle lanes.
6. — Look to repeat Jack Alcock and Teddie Brown's first nonstop transatlantic flight a century ago, with a zero emission plane. And do the same with ships.
7. — Invest £1 billion in 2021 to make homes, schools and hospitals greener, and energy bills lower.
8. — Establish a carbon capture and storage industry, backed by £1 billion of government investment for clusters across the North, Wales and Scotland.
9. — Absorb carbon by planting 30,000 hectares of trees a year by 2025 and rewild 30,000 football pitches' worth of countryside.
10. — Use £1 bllion energy innovation fund to commercialise new low-carbon technologies, such as the world's first liquid air battery being developed in Trafford, and make the City of London the global centre for green finance through a sovereign bond, carbon offset markets, and disclosure requirements.
The UK government isn't alone in wanting to lead a post-COVID green recovery, but the fact remains that any government investment will need heavy backing from the private sector and individual investors to meet its targets.
While reactions were largely positive, Luke Davis, CEO of SME investment house IW Capital, said success hinges on private sector innovation and investment. "We've seen this already with the COVID vaccines coming through with private companies supporting university or public research programmes. When the private sector sees a challenge it can fix, it can be incredibly powerful."
Davis also noted that the announcement couldn't have come at a better time when investors have never been more willing to do good with their capital. An increasing altruism, from funds and firms alike, should make it easier to back green tech or low carbon solutions, he said.
Randeep Somel, manager of the M&G Climate Solutions Fund, said Johnson's announcement amounted to the UK government "seeking to stimulate the economy, go green and address regional inequality all in one plan."
The government is striking at the main sources of CO2 in the economies; power generation, transportation, and building efficiency, he said. "Not only will these investments help the UK in reaching its Paris Climate deal commitments, they will provide stimulus to an economy that is still reeling from the COVID-19 pandemic."
Good news for UK regions
The government's plan singled out UK regions for investment that have been hard hit from dwindling manufacturing and present a clear way of delivering the levelling-up of election promises. Wales, the Midlands, the North East and parts of Scotland are all mentioned for investment, and all are areas that have unemployment rates higher than the national average.
Funding nuclear energy and green hydrogen will also continue to boost UK-based companies in critical regions, Somel said, naming Rolls Royce in Derby and ITM Power in Sheffield, as two examples.
"While critics may say the £4 billion allocated so far by the government is too small, it is a strong statement of intent and one that is likely to spur private sector investment many multiples of the announced government figure," Somel added.