Fund Management
What's New In Investments, Funds? - J O Hambro Capital, Aberdeen Standard Investments, Other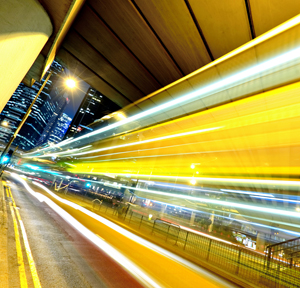 The latest offerings in investments, such as funds and structured products, and other notable developments.
J O Hambro Capital
Regnan, the freshly launched responsible investment affiliate of J O Hambro Capital, is launching the Regnan Global Equity Impact Solutions Fund, the group's first investment offering in the UK.
Regnan's history is rooted in Australian equities research dating back to the mid-90s. In 2020, the business moved into sustainable and impact investment management and now operates as a standalone unit within J O Hambro Capital's Australian-listed parent, Pendal.
The UK fund will offer a global diversified multi-cap portfolio with emphasis on creating additional impact through engaging mission-driven companies, the group said. It aims to generate long-term outperformance using the underlying targets of the 17 UN SDGs as its investment lens.
Annual fees of 0.75 per apply to a minimum £1,000 investment. Large investors will be offered access to a seed share class for a minimum £1 million invested, capped at £100 million which comes with reduced fees and an expense ratio cap.
The fund will be led by Tim Crockford, who previously managed and launched the Hermes Impact Opportunities Equity Fund in December 2017.
"This is an important strategic initiative for Regnan and JOHCM that is already resonating strongly with our clients." Alexandra Altinger, the group's CEO for UK, Europe and Asia, said.
Crockford added: "Regnan is taking impact analysis to the next level by going into real depth in understanding how the SDGs can be met, how a public equities manager can contribute to meeting them, and how each potential portfolio company fits with the goals."
Subject to regulatory approval, the firm said that an Irish-domiciled OEIC sub-fund will be added in coming weeks to allow European and Asian investors to have access to the investment strategy.
Aberdeen Standard Investments
Aberdeen Standard Investments has partnered with CCB International Asset Management, part of CCB International (CCBI), to launch a new Belt and Road bond strategy.
The pact "marks the start of a strategic partnership between the two firms, which aims to collaborate on product innovation and investment research," ASI said in a statement yesterday.
The new strategy is called the Aberdeen Standard SICAV I – ASI - CCBI Belt & Road Bond Fund. Domiciled in Luxembourg, it invests in bonds issued by governments, government-related bodies and companies which could potentially benefit from China's Belt and Road Initiative. The BRI was introduced by the Chinese government in 2013 to promote the land and sea connectivity along Asia, Europe, the Middle East, and Africa. It is seen as a way for China, the world's second-biggest economy, to project its economic and political power across the globe.
ASI said that at least 80 per cent of the fund will be invested in dollar-denominated emerging market debt, including frontier market bonds. It is benchmark agnostic and will have significant exposure to Asian and China credit.
The fund will be managed by ASI's Asian fixed income team, with support from the wider emerging market debt team. CCBIAM will act as an investment advisor.
RM Funds
UK-based RM Funds, a specialist firm concentrating on alternative investments, has launched the VT RM Global Real Opportunities Fund.
The fund concentrates on generating stable income and capital growth by investing in real assets and equities in developed markets linked to long-term growth forces, such as digitalisation of the industrial world, the sustainability agenda for energy and renewables, and socio-demographic changes influencing education, healthcare and social infrastructure.
The fund has a growth bias in addition to its income target and will aim to pay a dividend distribution of between 3-4 per cent per annum (distributed quarterly), with the potential for further future growth. There is an annual management charge of 0.65 per cent on the charge, with ongoing charges capped at 0.75 per cent for institutional investors.
"This has been an extraordinary year and we are all facing a 'new normal', not least investors who are navigating the minefield of asset price volatility, increasing geo-political risks, the deepest economic contraction for generations and a persistent low yield environment which is likely to continue late into the decade," Pietro Nicholls, Portfolio Manager, RM Funds, said.