Compliance
Mind The Gap: Advisors Seek More ESG Knowledge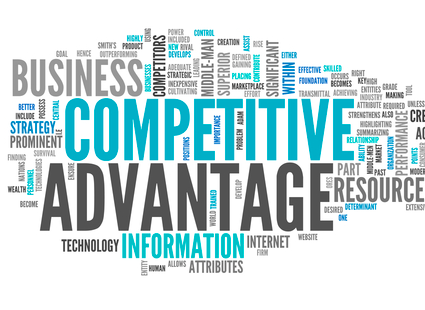 Advisors aren't confident about their knowledge of ESG but regulatory reform attached to the EU's green finance push is making investment firms hurry up to close the knowledge gap.
On top of changing regulations, and research showing that roughly half of advisors lack training on ESG or the confidence to discuss its concepts with clients, Aviva Investors is launching a new training regimen next month to help fill the knowledge gap.
Called "ESG Know How", the online CPD-accredited programme will help financial advisors meet proposed changes to Mifid II which will bring advisory firms in line with the EU's green finance goals that are mandating firms to include ESG due dilligence.
It comes as research from Aviva and other advice firms shows that many advisors feel out of the loop on ESG matters, with nearly half (45 per cent) in Aviva's poll admitting to having no training on ESG at all.
Firms see it as a growing slice of their investment business but advising confidently on ESG day-to-day is trailing the wider industry's fixation on launching new ESG products, particularly as younger investors are making climate change, biodiversity and inequality central to their investment values. Only a third of advisors polled said that they consider ESG options each time they discuss investments with clients. Most want to ramp up as quickly as possible regardless of EU mandates. Aviva says 280 advisors have already signed up.
Thomas Tayler, senior manager for sustainable finance at the firm, said the new regulations are bringing unprecedented changes.
"For the first time, firms must disclose how sustainability risk is integrated into investment decisions for products, show the expected effect of sustainability risk on the product's financial returns, and be able to prove how adverse impacts are identified and mitigated, and advisors will need to help clients navigate all that information. The EU is at the forefront of this transformation and the pressure to create a "green recovery" to the COVID-19 pandemic has further increased the focus on this area."
Current MiFID II suitability rules require those providing advice and fund management to find out a clients' financial objectives, risk profiles, capacity for loss, and knowledge of specific types of financial options being advised on. The proposed updates will add clients' ESG preferences to the list and are expected to come into force in early 2022.
In the meantime, Tayler points to a record-breaking second quarter of over $71 billion invested into sustainable funds as reason enough.
"We see a huge opportunity for businesses and advisors," he said. "As the public becomes increasingly concerned about sustainability, these changes have the potential to connect people with their savings and investments like never before and empower them to transform the way their money is invested."
Apiramy Jeyarajah, head of wholesale at Aviva, said that while ESG investing is no longer niche "much of the terminology is yet to be standardised." Aviva's training is "designed to inform advisors about how ESG investing works, how the regulatory changes will affect their business, and how to talk to clients about ESG criteria in an informed and accessible way," Jeyarajah said.
The programme will offer five interactive training events in November, where participants can submit questions beforehand to ESG specialists and the firm's wider investment team. The Sustainability Accounting Standards Board (SASB) has been another useful resource for advisors wishing to understand what ESG issues are material to different industries and investments, and includes sample metrics that can be used for monitoring performance.