Family Office
Swiss Gain New Family Office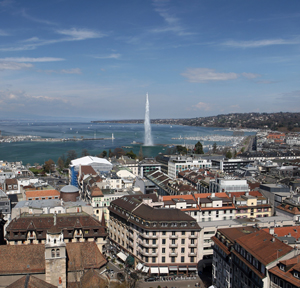 Two prominent wealthy families are opening their private investment club to other families to pool ideas, networks, and a long-game investment strategy under a new family office structure.
Bucking the trend that huge mergers are the best way of weathering negative interest rates, fuelled by speculations of UBS/Credit Suisse courting marriage, Geneva has welcomed independent Key Family Partners' firepower into the Swiss family office fold. Started as an exclusive investment club for the families of Count Hugues d'Annoux and Morten Kielland, the two are opening their doors to other families to share their investment philosophy. The co-founders' fortunes have been made over generations of activity from steel and textiles to shipping and timber.
In a statement on Thursday, they said those families joining the new venture will take an equity stake, sharing networks and investment ideas based on the Yale endowment model.
This "patient capital" approach, pioneered by Yale University around 30 years ago, and adopted by some of the largest endowment funds, puts a premium on illiquid asset allocations (such as private equity, venture capital, real estate and hedge funds) based on the argument that many long-term investors become over-obsessed with liquidity and therefore pay too much for it.
The multi-family office said that it will provide high net worth families with a professional structure offering solutions in asset allocation, investment, risk management, reporting, administrative services, as well as advisory on education, philanthropy, family governance and estate planning, taking very much a 'club' approach.
"Unlike traditional independent asset managers, Key Family Partners is managed in the sole interest of its member families," d'Annoux said. "This creates a very positive dynamic, conducive to the exchange of ideas and sharing of best solutions."
After 20 years in international banking, d'Annoux settled in Geneva in 1995 to manage the family investments, with an emphasis on private equity. Kielland founded Key Asset Management in 1988 (later sold to SEB), and has held a number of senior Nordic financial roles, including chair of Scandinavian Investment Holdings and director of Nordic Corporate Bank in Oslo. He also co-founded the First Geneva Global High Yield Fund.
"Today, with bond yields close to zero or even in negative territory and very stretched valuations in equity markets, we believe this type of investment offers the best prospects for long-term investors," Kielland said of taking the Yale approach.
The Yale model has generated annualized returns of 12+ per cent over the last 20 years, close to double the 60/40 equity/bond split that portfolio managers traditionally take, the office pointed out.
Thierry de Lorio will chair a new board that includes Declan McAdams, Malek Adjadj, Cynthia Muller and Stéphane d'Abo.