People Moves
Danske Bank Restructures Senior Management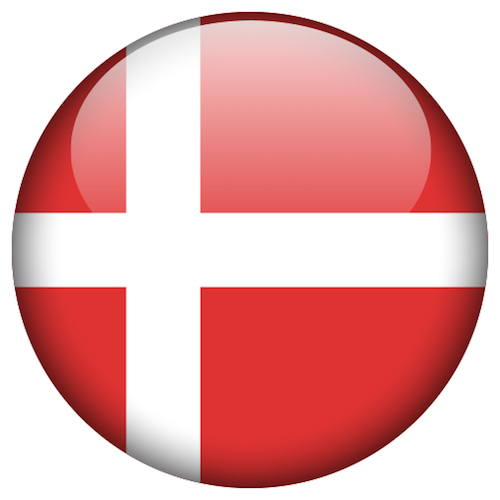 The bank has reorganised part of its structure, with its corporate and institutions unit boss departing. Commercial activities will be split into two units. One of the new entities will be headed by the bank's wealth management chief.
Danske Bank, which is pushing to restore its fortunes after a damaging compliance scandal several years ago, yesterday announced that Jakob Groot, a member of the bank's executive team and head of its corporate and institutions unit, is leaving the bank amid an organisational shakeup.
The Copenhagen-based bank said that as part of the restructuring, commercial activities will be organised in two business units - one serving retail customers and small and medium-sized businesses headed by Glenn Söderholm, and one serving large corporates and institutional customers headed by Berit Behring. Behring is currently wealth management head.
Head of Group HR Karsten Breum will join the executive leadership team, and a new group leadership team will be introduced, it said.
"The ongoing transformation of Danske Bank to become a simpler, faster and more efficient bank to the benefit of all stakeholders is progressing well. As a key next step in this, we will simplify the organisation to further reduce complexity," it continued.
The new structure, effective from 1 January 2021, will consist of two units – Personal & Business Customers, and Large Corporate & Wholesale Customers.
Söderholm, who leads the PBC arm, has been with Danske Bank since 1998 and has held several positions. Previously he headed corporates and institutions and is head of banking for the Nordic region and interim head of banking for Denmark. He will continue to lead both units until the new structure takes effect.
The LCWC arm will be led by Berit Behring, who has been with Danske Bank since 2007. He has had leading positions in corporates and institutions; he has been country manager of Danske Bank Sweden and is head of wealth management. Until the new organisation takes effect, Behring will head both wealth management and C&I.
"A crucial part of our Better Bank plan is to reduce complexity and become a much simpler and faster bank for our customers. We have already made tangible progress on a number of areas, including our compliance remediation, our societal impact initiatives and our new ways of working. This next key step will break down silos and enable us to further harmonise our service model across markets in order to increase our execution power, achieve faster time to market and realise synergies across our operations," chief executive Chris Vogelzang said.
The past decade has been a troubled one for the group. Danske replaced its chief executive and made a number of other changes in the wake of a money laundering episode centred on the Baltic state of Estonia. The affair snowballed into a broader European money laundering episode, raising calls for tougher AML controls across the European Union.
In May 2019 the lender appointed Vogelzang, a former senior figure at ABN AMRO, as its new chief executive. He took over from interim CEO Jesper Nielsen who had held the position after the resignation of Thomas F Borgen in 2018.
New team
Danske Bank's executive leadership team has the following members:
-- Chris Vogelzang, CEO;
-- Berit Behring, head of Wealth Management and interim head of Corporates & Institutions;
-- Carsten Rasch Egeriis, chief risk officer;
-- Frans Woelders, chief operating officer;
-- Glenn Söderholm, head of Banking Nordic and interim Head of Banking DK;
-- Karsten Breum, chief people officer;
-- Philippe Vollot, chief compliance officer; and
-- Stephan Engels, chief financial officer.
Earlier this year the bank reported a first-quarter loss due to rising expected impairments from the COVID-19 pandemic.