Family Office
Single Family Offices Are Hot For Direct Investing, MFOs Not So Much - Study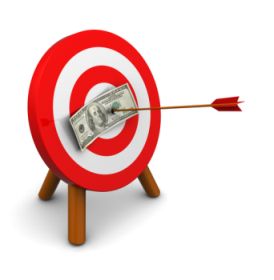 The report is by FINTRX and sponsored by Charles Schwab. It sets out the contrasting enthusiasm and take-up of direct investing by the two main models of family office structures. While the firms carrying out the research are American, the global and regional relevance of the findings are clear.
The lion's share of single family offices around the world consider direct investing, a noticeable trend fuelled by the desire for superior yields and reducing intermediaries' fees, according to a study sponsored by Charles Schwab this week. But for multi-family offices, it is a very different story.
The report, by FINTRX, a firm tracking the sector, estimates that there are about 3,500 to 5,000 family offices throughout the world that have one or more employees and some form of external investment activity. The organisation estimates that 39 per cent of the FOs are single family offices, and 61 per cent are multi-family offices. Out of that population, 83 per cent of the single family offices expect to allocate assets directly.
With MFOs, however, the picture is almost the other way round – 70 per cent are not making direct investments and only 30 per cent are considering doing so.
Across all FO types, 50.9 per cent are considering the direct route and 49.1 per cent are not doing so.
"Family offices whose decision-makers are generationally removed from first-hand involvement, more often than not, require the services of experienced investment professionals. Additionally, family offices established in recent years have been forged in an environment where direct investments are evermore present. Opportunities to allocate directly are more prevalent now than ever, and the family office is seen as a viable source of capital for companies seeking investors," the report's authors said.
North America
In the North America region, 82.1 per cent of SFOs make direct investments; 26.7 per cent of MFOs do so, and 49.7 per cent of all FO types make direct investments. In Europe, meanwhile, there is a similar large weight among SFOs taking the direct route (83.3 per cent do so), some 30.2 per cent of MFOs make direct investments.
The Asia-Pacific situation is a bit more nuanced; 70 per cent of all types of family offices invest directly; 88.5 per cent of SFOs do so – the largest majority of any region – and 55.3 per cent of MFOs invest directly, also higher than in other regions.
In other data, global figures show a roughly even split between family offices that do and do not co-invest alongside others. Around the world, 43.8 per cent of SFOs co-invest, while the remaining 56.2 per cent don't do so. 40.3 per cent of MFOs co-invest, with the remainder not doing so. More than half (50.7 per cent) of SFOs co-invest, ahead of those in Asia and Europe.
This news service has worked with UK-based research group Highworth to track what single family offices in Europe, the Middle East and Asia are doing in areas including direct investment. To register on the Highworth database for a trial, see here.
(Editor's note: The report does not quite delve into why there is a contrast in the direct investing hunger among SFOs and MFOs. Perhaps one factor is that single family structures, which are often formed by people with a specific business background and area of expertise, might be more inclined to put that knowledge to good use. Also, annual management fees of 2 per cent, plus performance haircuts on private equity investments, for example, might encourage SFOs to take the direct route. MFOs serving many families may be required to go via a more "processed", or pooled, approach. This news service is contacting Schwab to find out more and drill further into the details of this useful report.)