People Moves
Credit Suisse Names New IWM Brazil Head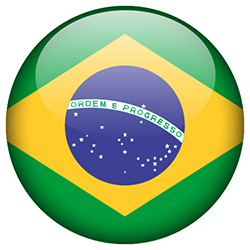 There is change at the top in the bank's wealth arm in Brazil. A number of international private banking groups operate in the country and across Latin America, which despite some challenges is seen as offering promise in specific locations.
Credit Suisse has appointed Marcello Chilov as head of international wealth management Brazil, taking over from Marco Abrahão, who has stepped down after being in the post since 2018.
Chilov, who is already in the post, has more than 20 years of experience in the Brazilian wealth management market, including more than 11 years with Credit Suisse.
Prior to his appointment, he was head of transactions, tactical and structured solutions for IWM Brazil. Preceding this, Chilov was head of investment consulting and wealth solutions for Credit Suisse Consultoria de Investimentos, and, before that, a founding partner and director at Vector Investimentos.
In his new role, Chilov will become a member of the IWM management committee and report to Philipp Wehle, CEO of international wealth management at Credit Suisse.
"Marcello has been instrumental in the effective development of our Brazilian franchise and a pioneer in evolving our client solutions. Most recently, Marcello was the lead in the successful long-term strategic agreement with the digital bank modalmais. Thanks to his broad experience and strong track record, Marcello is optimally positioned to lead IWM Brazil in this next chapter of sustainable growth," Wehle.
A number of Swiss banks operate in Latin America. For example, earlier this year Mirabaud hired ex-Julius Baer private banker Reto Hunziker to expand advisory capacity in Uruguay. In March 2019, Julius Baer increased its stake in Mexican wealth management firm NSC Asesores, taking a 30 per cent stake. This means that it now owns 70 per cent of the firm, having made its initial deal in 2015. The head of JP Morgan's private bank in Mexico was quoted earlier in 2019 as saying that it is expanding in Mexico and elsewhere in Latin America. It wants to boost its frontline headcount by 15 per cent.
In September 2018, a Mexican subsidiary of wealth structuring solutions firm Lombard International agreed to acquire a life insurance business from Principal Seguros, enabling the business to drive growth in Mexican and Latin American high net worth markets. Lombard International's Mexican joint venture business is called Akaan Lombard International.
Political turmoil in some Latin American nations such as Venezuela and Chile creates headwinds but the continent's wealth and asset management sector is due to grow at a compound annual rate of nearly 12 per cent in the five years until 2025, according to PwC Luxembourg and Sura Investment Management's predictions.