Family Office
EXCLUSIVE: Family Offices' Contrasting Property Investment Stories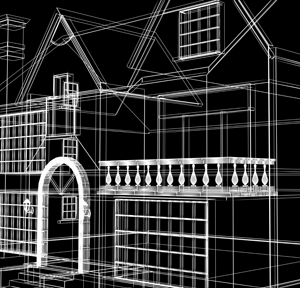 Family office investment in data centres
"Demand for data centres continues unabated, driven by global cloud providers," according to Bob Tan of international property agency JLL. Developments are expected to accelerate with the roll-out of 5G, with returns tending to be higher than traditional real estate sectors, according to the international property agency JLL. The coronavirus has multiplied demand for digital transactions, accelerating requirements for data centre expansion. "The data centre sector is one of the best protected in the current downturn…there is big demand from the hyper-scale companies" according to another international real estate agency CBRE.
Data centres comprise a micro-segment of the real estate market but the rapid growth it has shown in recent years has been unaffected by COVID-19. Examples of data centre investors from the Highworth Single Family Offices Database are, of course, less numerous that those in the currently vulnerable real estate sectors, but they will not have suffered impairment in the current climate. They include:
- Peterson Capital in Hong Kong, which invests in data centres as part of a diverse real estate portfolio;
- Reuben Brothers SA in Switzerland (again) which includes data centres in its massive $15bn plus real estate investment portfolio; and
- Orascom TMT Investments Sarl in Luxembourg, the family office of Naguib Sawiris, which is one of two limited partners in the ACDC Fund which itself is in partnership with Switch in the US in the ownership of Supernap International, a global developer of data centre facilities.
Family office investments in agricultural land
National self-sufficiency in food has been one of the many questions raised as a result of the pandemic and, in Britain's case, by the threat of a no-deal Brexit. A limited number of family offices have invested in agricultural land on a large scale and will be unaffected by COVID-19. Agricultural land values in England, currently averaging around £7,000 ($8,593) an acre according to property agent Knight Frank, are 50 per cent higher than 10 years ago but around 250 per cent higher than 20 years ago.
The outstanding example of a UK family office investing on a very large scale in farmland is Weybourne, the family office of Sir James Dyson, which owns 35,000 acres of prime agricultural land in England. The latest filed accounts (2018) for Beeswax Dyson Farming show net assets of £527 million.
Sir Michael Hintze's family office has also allocated substantial capital to farmland. It holds, through MH Premium Farms, 6.074 acres in England and 177,800 acres in Australia. Sir Michael's hedge fund CQS has reportedly lost $1.4 billion in the March to May pandemic period, according to the Financial Times. The stability of his agricultural land holdings will be providing him with a degree of comfort.
More family offices in future may be heading for the exit door in retail space and office buildings and starting to freshly appraise the opportunities for investment in farmland, logistics, and data centres.