Summary Of Executive Moves In Global Wealth Management - April
Editorial Staff, 12 June 2020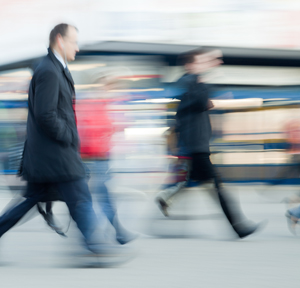 A roundup of senior wealth management moves from around the world.
International moves (UK, continental Europe, Africa, the Middle East, others excluding North America, Asia-Pacific).

European business Finlight.com, a digital platform built by family office and institutional asset management experts, appointed Adam Denning, a 25-year Microsoft veteran as a non-executive director. At Microsoft, Denning reported to the corporate VP of the Windows platform, leading an international team of over 100 people and executing updates to Windows to deliver new customers. Before then, from 1999-2001, he served as an assistant technical advisor to the executive office. His field of expertise includes product management; technical strategy and software delivery.

Charles Russell Speechlys promoted four lawyers to partner level. In other moves, eight were promoted to legal director, and 17 to senior associate. The newly promoted partners were Oliver Auld in private wealth disputes; Helen Coward in corporate tax; and Eddie Richards and Alexander Gold in real estate.

Mirabaud Asset Management, the investment arm of Switzerland's Mirabaud, appointed Ozan Kazim to join its UK wholesale team. Kazim joined from Slater Investments, where he was head of distribution for the past five years. Prior to that he was a private client broker from 2009.

Adding to its investment team, Zurich-based Peritus Investment Consultancy, which serves high net worth clients, hired Raluca Toma as an investment analyst. Toma, who shifted from academia, helps to monitor performance reporting and investment management. Established in 2002, the Swiss consultancy works primarily with trust companies, accountancy firms and law firms.

Latitude Investment Management made three hires. Rob Scott Moncrieff and Charlie Walker joined the investment team as equity analysts, and Freddie Ryecart was named as chief financial officer.

Carey Olsen Bermuda partner, Keith Robinson, was elected as a Fellow of the American College of Trust and Estate Counsel, Carey Olsen, the offshore law firm. ACTEC is a trusts and estates lawyer organisation in the United States, with fellows in all 50 states as well as from 16 other jurisdictions globally.

Northern Trust named ex-Deutsche Bank MD Alison Pain as its new chief technology officer responsible for leading planning and direction of its enterprise technology unit in EMEA. Pain reports to chief information officer Tom South, and in London locally to Teresa Parker, president for EMEA. Pain spent 12 years leading infrastructure and applications development in EMEA for Deutsche bank and globally for Goldman Sachs. She also gained technology and program management experience at Barclays Private Bank, Land Securities Properties and NatWest group.

The former chairman of UBS and one of the most high-profile figures in Swiss banking, Marcel Ospel, died at the age of 70 after a long fight against cancer. Ospel's career spanned more than four decades, starting out as a 17-year-old employee of the Swiss Bank Association, which eventually became UBS in 1998. He rose through the ranks, becoming chairman in the early Noughties.

Union Bancaire Privée appointed Kier Boley as chief investment officer of alternative investment solutions, as well as co-head of this business segment. Boley is based in London. Boley previously spent 20 years at GAM, where he was head of alternative investments and managed discretionary investment mandates on behalf of institutions and ultra-high net worth family offices. Alongside Boley, John Argi, based in Geneva, is co-head of alternative investment solutions and oversees business development.

ITI Capital, the London-based financial services provider for private clients and institutional investors, named Leonardo Brummas Carvalho as group co-chief executive and CEO of its wealth management business. He was previously CEO and country manager for Credit Suisse Panama, and most recently served as head of the emerging Europe team for Credit Suisse in London.

JTC appointed Naro Zimmerman as associate director to its private client team in Guernsey. He concentrates on managing clients and growing business in the Middle East region, as well as supporting clients with their UK real estate structuring needs.

UK-based Weatherbys Banking Group named Fiona Noonan as its general counsel. Noonan has more than 25 years' experience as a legal and regulatory counsel working both in private practice and for the wealth and asset management arms of investment banks. Noonan reports to Andrew Turberville-Smith, group finance director.

UK asset manager River and Mercantile hired David Peach as managing director of human resources. He took over from Ian Iceton, who is retired. Peach joined from Rathbone Brothers, where he was head of human resources in charge of learning and development.

Private equity specialist Christian Skaanild was named as a partner at Bordier & Cie. The Danish national moved after 18 years at asset manager Capital Group, where he was latterly partner and head of emerging markets in private equity based in London, Geneva, Tokyo and Singapore.

Investor services group IQ-EQ appointed French funds veteran Bruno Noyon to manage operations in France following last year's purchase of Paris-based private equity fund administrator Peru & Partners. Noyon joined after running the French investment business of a US-listed global financial services firm for 16 years as senior VP and chief operating officer.

Renaissance Capital, an emerging and frontier markets investment bank, added five members to its team: Ravil Miftyakhetdinov, business development director; Nikolay Shakarov, investments and advisory director; and Anton Shkurovich, structured product sales. It also named two vice presidents, private clients managers – Vasilii Belokryletskii and Dmitrii Kotegov. The joiners are based in Moscow and report to Grigory Sedov, global head of private clients and head of distribution, Russia and CIS.

SANNE made a raft of appointments in Europe and the US. Jason Bingham has been promoted to chief strategy officer. Bingham, who already serves on the group's executive committee, was previously managing director of product development. He has been with SANNE since 2012 when he joined as head of real assets focusing on strategy, business development and product operations.

It also named Daryn Kerr as its global head of technology change. Kerr, who leads the establishment of SANNE's enterprise architecture and technology portfolio, works with SANNE's CTO to build an overall technology strategy for the business. In the third appointment, SANNE named Marta Ciemiega as business development director in New York. Ciemiega, who previously worked at RBC Investor & Treasury Services, served in senior roles at Bloomberg, Fitch Solutions and Standard & Poor's. She has more than 16 years' experience in financial services.

Swiss wealth manager Mirabaud hired ex-Julius Baer private banker Reto Hunziker to expand advisory capacity in Uruguay. Hunziker, a private banker in the region for three decades, working for Swiss institutions in Uruguay, Argentina and Brazil, was supported by a second senior hire, Sandra Kunze.

Mesirow Financial appointed Katherine Wentrup-Estupinan as senior vice president for business development. Wentrup-Estupinan focuses on growing the alternatives and traditional asset classes for Mesirow Global Investment Management Distribution across the UK, Europe, and Nordic countries. She is based in the firm's London office, alongside David DiMatteo, managing director, who joined Mesirow Investment Banking in October last year. Prior to this role, Wentrup-Estupinan was head of business development, UK and the Americas for BlueOrchard Finance, a Swiss-based impact investment firm.

Quilter Cheviot added four more personnel in April this year, filling the ranks of its new Leeds office and offices elsewhere in the UK. Vanessa Eve joined the newly established Yorkshire team in January, from Sanlam Private Wealth; former head of Brown Shipley's Edinburgh office, Paul Embleton, joined in March; and this month, Poppy Fox and Jonathan Fletcher join in London from Brooks Macdonald.

DWS appointed Bjoern Jesch as global head of multi-asset solutions. He succeeded Christian Hille, who left the firm for personal reasons after 13 years. Jesch moved from Credit Suisse, where he was been global head of investment management in the International Wealth Management division.
---
Man GLG, the discretionary investment management unit of Man Group, appointed Andrew Swan as head of Asia (ex-Japan) equities. With more than 25 years' experience of investing in Asian and emerging markets equities, Swan is initially responsible for managing a concentrated long-only Asia (ex-Japan) equity strategy. He is based in Sydney, Australia, reporting to Man GLG CEO Teun Johnston. Swan came from BlackRock, where he most recently served as head of Asia and global emerging market fundamental equities.

French asset manager Carmignac tapped former AXA IM operations head Gautier Ripert to become its chief operating officer. As a member of the strategic development committee, Ripert is in charge of the operating model, data and IT solutions, and overseeing the middle office and technology departments.

UBS appointed one of its senior figures, Kaja Bertoli, as head of strategy and business development for the group's Swiss business. Bertoli is based in Zurich. Prior to this, she worked (July 2018 to April 2020) as head of business management, chief operating officer, also based in Zurich. Other roles included head of business transformation GSM and head of segment management, WM, in Switzerland, according to her Linkedin profile. Before UBS she worked at Arthur D Little in Germany.

HSBC Private Banking named former senior Deutsche Bank figure Caroline Kitidis as head of its ultra-high net worth business for the US and Europe, the Middle East and Africa market segments. The role was a newly-formed one. Kitidis is based in London and reports to Chris Allen, regional head of EMEA, HSBC Private Banking. Kitidis has more than 20 years' experience in wealth management and investment banking. She has worked across the Americas and Europe at Deutsche Bank, where headed up the European institutional wealth partners group, and Goldman Sachs.

Nedbank Private Wealth added two senior manager roles in internal moves. David McFadzean took on a new post as head of wealth management. Andrew Halsall heads private banking in the Isle of Man. Both report to the private bank's chief executive, Stuart Cummins. McFadzean leads business development across the firm's jurisdictions in the UK, Jersey, the Isle of Man and the Dubai subsidiary.

HSBC Private Banking in Asia-Pacific hired former JP Morgan senior figure Sharon Oh as its chief operating officer. Oh replaced Gaurav Rao, who relocated to London to take up a new role within the private bank. Oh reports to Siew Meng Tan and Anil Venuturupalli, global COO, HSBC Private Banking. Prior to this, Oh worked at JP Morgan's private banking unit. She was most recently chief of staff in the global institutional client segment, based in London.

Waverton Investment Management hired ex Coutts director Harry Cotton to join its private client team as business development manager. Cotton, who spent three years managing professional partner and entrepreneur relationships for Coutts, reports to head of private client business at Waverton, Stephen Browne. He has also spent time at global brokerage intermediary Tullet Prebon.

In a newly-created role, independent advisor Ascot Lloyd appointed David Melloy as business development manager. Melloy is in charge of creating new business at the firm and driving organic growth, it said. He reports to sales and marketing director Ian Balgarnie. Melloy was previously director of business development at Close Brothers Asset Management.

Citigroup appointed Anders Fogh Rasmussen, a former NATO Secretary General and Denmark Prime Minister, as a senior advisor. Rasmussen joins as a senior advisor in Citi's European, Middle East and Africa business, with a primary focus on the Nordic region.

Ian Jensen-Humphreys joined as portfolio manager at Quilter Investors and moved from 7IM, where he was most recently deputy chief investment officer and co-managed the group's 7IM Real Return Fund.

France-based Ardian Infrastructures appointed Daniel Graf von der Schulenburg as managing director and head of infrastructure Germany. Schulenburg is based in Ardian's Frankfurt office. As part of his new role, he joined the board of Germany utility EWE, in which Ardian bought a 26 per cent stake, completed in February. Daniel Graf von der Schulenburg most recently served as a partner at UK-based investment group 3i in London.

Law firm BDB Pitmans hired two new partners. Lucinda Brown joined the trust disputes team and Alexander Wood joined the restructuring and insolvency team. Qualifying in 2004, Brown practised for 16 years at Hewitsons and has since built up expertise in contentious work, frequently handling high-value cases on the validity of wills, breach of trust and inheritance claims, and financial abuse of vulnerable adults. She is also an ACTAPS (Association of Contentious Trust and Probate Specialists) member.

Vontobel expanded its business to Italian clients and tapped Credit Suisse veteran Gianpiero Galasso as head of wealth management for Latin Europe and Middle East. He is based at a new office in Milan and became a member of the Wealth Management Board.
---
Asia-Pacific
The Bank of East Asia said that former general manager and head of the wealth management division Henry Pang had resigned. Pang was in the post for just three months; prior to this, he worked at BNP Paribas.
JP Morgan Asset Management appointed a new head of Singapore and Southeast Asia, Sherene Ban. She replaced Stephen Billet, who left the firm in February. Ban is responsible for the distribution strategy for the firm's institutional and retail clients in the region. Ban, based in Singapore, reports to Dan Watkins, Asia-Pacific chief executive, JP Morgan Asset Management. A native Singaporean, Ban was most recently based in London for JPM AM.
Hong Kong-based Adamas Asset Management appointed Brock Silvers as its new chief investment officer. Silvers has been with Adamas since August 2019, serving as managing director in charge of global marketing and investor relations. Silvers, a fluent Chinese speaker and Wharton alum, was previously managing director at multi-asset investment firm Kaiyuan Capital based in Shanghai. He also spent time as equity research director at Equity Group Investments and is a former CEO at Shanghai-based hospitality group Laris.
Union Bancaire Privée hired three seasoned managers to continue expanding its wealth management offering in Asia. Flora Kam, Ula Ju, and Mary Cheung all joined the Hong Kong office as senior relationship managers. Kam and Cheug both joined from similar roles at Credit Suisse in the region, and Ju moved from managing the Greater China business for French wealth manager BNP Paribas. All three have deep credentials in the private client HNW and UHNW space, the group said.
The Singapore and Malaysia market head of HSBC Private Banking, Shang-Wei Chow, left the bank after having joined in November 2016. Chow had been in charge of developing new business within his area. Before he joined Hong Kong/London-listed HSBC, Chow worked for UBS Wealth Management for more than a decade and was based in Singapore.
A former wealth and investment chief for Barclays took up a new role with India-based Avendus Wealth Management. Akshaya Bhargava, based in London, became a non-executive director at the firm. Bhargava is the founder of Bridgeweave, a business-to-business fintech firm that creates artificial intelligence-powered products for wealth and asset management industries. From 2014 to 2017, he was the global CEO of wealth and investment management for Barclays. Before that, he founded InfraHedge, a hedge fund managed account platform, which was acquired by State Street Corporation in 2013. He has also served as CEO of Butterfield Fulcrum Group (acquired by MUFJ Group) and the founding CEO of Progeon (acquired by Infosys and later renamed as Infosys BPO in 2006).
Allianz Partners named Vinay Surana as regional chief executive for Asia-Pacific. Based in Singapore, Vinay's regional remit includes Australasia, China, Japan, India and South East Asia. He reports to Dan Assouline, global head of markets and board member, Allianz Partners. Surana has more than 20 years of experience in the financial services sector. Prior to joining Allianz, he was senior vice president, head of individual personal insurance for Asia-Pacific within AIG, where he spent more than 13 years in various senior executive positions in Asia, the US and Australasia.
A senior Bank of Singapore figure left the bank after being at the Asian institution for more than 10 years. Marc Van de Walle stepped down from the role of global head of products.
Chow Shang Wei, market leader for Singapore and Malaysia at HSBC Private Banking, resigned from the team. Chow Shang Wei joined HSBC in 2016 and has gained more than 19 years of experience in the wealth management arena. Prior to joining HSBC Private Banking, he was executive director, Wealth Management at UBS, Singapore.
HarbourVest Partners, a global private markets asset manager, appointed Tadasu Matsuo as a managing director and co-head of the firm's Japan office. Based in Tokyo, Matsuo is responsible for enhancing and building relationships with institutional investors and general partners in Japan. Matsuo has more than 30 years of experience in finance and has spent the past decade focused on private equity and alternative investment strategies.
Man GLG, the discretionary investment management unit of Man Group, appointed Andrew Swan as head of Asia (ex-Japan) equities. With more than 25 years' experience investing in Asian and emerging markets equities, Swan is responsible for managing a concentrated long-only Asia (ex-Japan) equity strategy. He joins the firm in the middle of the third quarter of this year and is based in Sydney, Australia where he reports to Man GLG CEO Teun Johnston. Swan joined Man GLG from BlackRock, where he most recently served as head of Asia and global emerging market fundamental equities, managing significant client assets across multiple Asian and emerging markets equity strategies and helping to develop the firm's investment platform in Asia.
BNP Paribas Asset Management appointed Priyo Santoso as president director of its Indonesia arm. Santoso reports to Hong Kong-based Ligia Torres, BNPP AM's chief executive for Asia-Pacific. Santoso has almost 30 years of experience in the financial services and investment management industry and was most recently chief investment officer/investment group head of PT Asuransi Jiwa Generali Indonesia. Prior to that, he held various senior positions at PT Mandiri Manajemen Investasi as the firm's chief investment officer, and PT Danareksa Investment Management as its president director.
Patricia Cheung was named chief operating officer at Value Partners Group in 12 months of succession planning at the Hong Kong-based firm. Since July 2019, Cheung carried out the role jointly with Roger Hepper, who retired. Cheung joined Value Partners as a chief administrative officer in August 2018, following senior posts in investment banking, central counterparty, and asset management businesses.
Switzerland-based Bank J Safra Sarasin appointed Yann Mocellin as executive director in Singapore. From December 2017 to April 2020 Mocellin was a family office advisor; from June 2016 to November 2017 he was a managing partner at Mindful Wealth Pte in Singapore, according to his Linkedin profile. Earlier (February 2012 to June 2016) he was senior vice president at DBS, also in Singapore.
HSBC Private Banking in Asia-Pacific appointed former JP Morgan senior figure Sharon Oh as its chief operating officer. Oh replaced Gaurav Rao, who moved to London to take up a new role within the private bank. Oh reports to Siew Meng Tan and Anil Venuturupalli, global COO, HSBC Private Banking. In this role Oh leads the regional COO teams. Prior to this, Oh worked at JP Morgan's private banking unit. She was most recently chief of staff in the global institutional client segment, based in London. Before that, Oh spent five years as the COO for JP Morgan Private Bank Asia-Pacific based in Hong Kong, and was previously the COO for North Asia at Credit Suisse.
Raffles Family Office, the Asian multi-family office and asset manager, appointed the former CEO of Schroders' wealth business in Asia, Simon Lints, in the newly-created role as strategic advisor. Lints is responsible for driving the firm's strategic expansion and business development in Asia, particularly in the markets of Southeast Asia. He is based in Singapore and reports to Chiman Kwan, founder and CEO. Prior to Schroders, Lints worked at Credit Suisse.
Regulatory technology start-up Nexus FrontierTech appointed former senior Monetary Authority of Singapore figure David Hardoon as an independent advisor. Hardoon provides counsel in the area of organisational growth and development and strategy. At MAS, Hardoon was chief data officer and special advisor (artificial intelligence).
Westpac chairman John McFarlane appointed Peter King as the permanent CEO at the bank, fixing the term for two years. King had been a caretaker since Brian Hartzer's departure in November following the exposure of money laundering failings. In January, King replaced Westpac chairman Lindsay Maxsted during a few tense months of executive churn at the bank caused by the AML probe and class action suits surfacing relating to financial failings over a number of years.
Raffles Family Office appointed Marvin Koh as managing director for relationship management, based in Singapore. He has served clients from across Singapore, Malaysia, Indonesia, Thailand, Hong Kong, Taiwan and China. Starting his career in DBS in 2005, he went on to work as a relationship manager at ABN AMRO Private Bank, and later worked at CIC Banque Privee Singapore. Before working at Raffles FO, he worked at DBS Private Bank.
Kohlberg Kravis Roberts, aka KKR, appointed Hidekazu Harada as a managing director on its private equity team based in Tokyo. Harada brought over 20 years of investment banking experience to KKR. He joined from Bank of America Merrill Lynch where he worked for 16 years, most recently as a board member and co-head of Japan investment banking, the private equity titan said in a statement yesterday.
IQ-EQ, the investor services provider which rebranded from its SGG name last year, appointed Sukanya Lal to join its Singapore team as business development director. Lal worked in the financial sector for almost 19 years. Before joining IQ-EQ, she served in senior business development roles spanning Mumbai and Delhi. Most recently, she was associate director of business development, marketing and sales for a global provider of cloud-based fund services, technology and mobility-enabled infrastructure for fund managers.