Tilney Boosts Wealth Offering For Sports Professionals
Jackie Bennion, Deputy Editor, 11 June 2020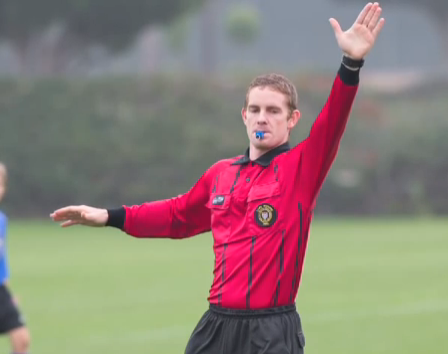 Ramping up its sports wealth management business, the UK financial planner has appointed former professional footballer Gareth Farrelly as a company ambassador and launched an expanded private sports team.
With spectator sport facing an uncertain future that is already cutting into broadcasting and sponsorship revenues, Tilney is expanding wealth services to professional sports figures and the wider industry. The UK firm, which manages around £24 billion for clients, has built a sizable business serving the wealth needs of professional sports people and has retained two former prominent professional footballers to help it grow the business.
Tilney's sports private office will provide sports people and their families with wealth planning during and after their playing careers, including accounting and legal support in a "joined up approach", the firm said in launching the nationwide service. Former Manchester United player turned advisor, Simon Andrews, appointed by Tilney last month to lead business development in the region, will help drive the initiative, while Bill Price, managing director in the North West, will oversee the effort nationally, the UK advisor said.
Coutts and RBC are among other wealth firms that have carved out a distinct client group of sports professionals and affiliated business people. As this service has reported on occasion, a major challenge for advisors has been managing the unpredictable nature of high-profile sporting careers which are often lucrative but short lived, leaving many former stars ill-equipped to invest for a life beyond active sport.
"People across the world of sport have a unique career which can start in early teens and finish abruptly, sometimes before they have even turned 30. Without the right support, they can easily find themselves receiving conflicting advice from a variety of external influences who may not have their best interests at heart," Tilney's Andrews said.
The firm has also recruited former Irish international and premiere league player turned lawyer, Gareth Farrelly, as an ambassador to highlight the wellbeing issues professional players face."I have spent my entire legal career seeing both young and experienced sports people fall victim to parasitic influences from the outside. It is well documented that 40 per cent of footballers face the threat of bankruptcy within five years of retirement. People in sport face challenges unlike any other industry," Farrelly said.
The ambassador role presents an opportunity to build on those challenges and work collaboratively with others to provide consistency and stability to them, Farrelly said. "I believe that this peace of mind can only enhance their performance while they are playing as well as provide them with a solid foundation for life after sport."