People Moves
Summary Of Executive Moves In Global Wealth Management - February 2020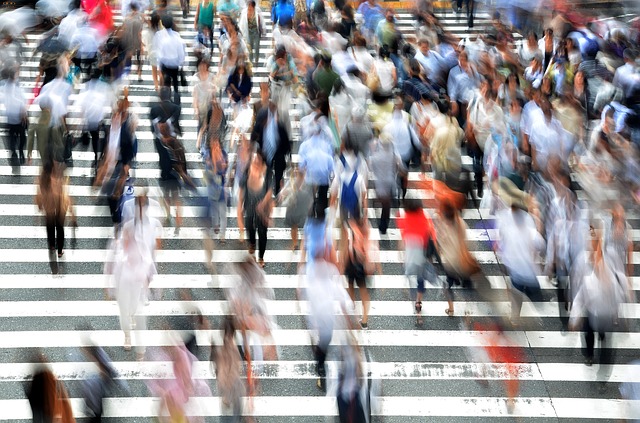 February was dominated by two major announcements: the resignation of Credit Suisse's CEO and that of his opposite number at UBS. 
February moves for UK, continental Europe, Middle East, Africa and other international segments (not including Asia, North America which are covered separately).
The chief executive of Credit Suisse, Tidjane Thiam, resigned and was replaced by Thomas Gottstein. The move came after the bank was rocked last year by a spying scandal that had raised questions about Credit Suisse's corporate culture.
Thiam, who had been at the bank since June 2015 and was praised for restoring the fortunes of the Zurich-listed banking group after a tough period before his appointment, came under pressure last year following the spying scandal. A former top wealth management figure, Iqbal Khan, was followed by people employed by the bank after he had left to work for UBS. The bank said last year that its former human resources chief Peter Goerke had been put under observation, in addition to spying on Khan. Thiam had been absolved of blame for the saga following an investigation.
Thiam joined the bank in 2015 from UK insurer Prudential. In hiring Gottstein, it picked a senior member from its own ranks. Gottstein has more than 30 years of experience in the banking industry.
Sergio Ermotti, chief executive of UBS for the past nine years, announced he was standing down later in 2020. Ralph Hamers, formerly of ING Group, will replace him as of 1 November 2020. A former long-standing banker at Merrill Lynch - he was there for 18 years - Ermotti joined Zurich-based UBS in 2010 as chairman and CEO of Europe, Middle East and Africa and a member of the group executive board. He had previously been deputy group CEO at Italy's UniCredit.
When Ermotti first became CEO, it was on an interim basis but he was soon made permanent chief. He had filled the gap left when Oswald Grübel resigned from the post at what had been a tough time for UBS. Ermotti's track record is based on management roles in investment banking (for which he spent 13 years in London) as well as in private banking.
GAM Investments, the Zurich-listed asset management firm, has has appointed Greg Clerkson in the newly-created role of discretionary investments head. He reports to group chief executive Peter Sanderson, and is based in London. Clerkson is responsible for leading business management for discretionary teams across fixed income, equity and real estate debt. He partners with Anthony Lawler, who leads GAM Systematic and GAM Investment Solutions.
Clerkson joined GAM in 2017, initially as global head of consultant relations, before taking on a broader role as global head of product strategy and solutions in 2019. Prior to joining GAM, he was head of global consultant relations at Edmond de Rothschild and BlueCrest Capital Management. Clerkson also spent ten years on the buy side at Royal Bank of Canada and Russell Investments. He holds the CFA and CAIA designations.
Liechtenstein-based VP Bank announced that the head of its intermediaries and private banking segment, Christoph Mauchle, was leaving after seven years in the role for personal reasons. Mauchle had been a member of VP Bank's group executive management since 2013. The group said he made a "significant contribution" to its growth, particularly internationally.
Spanish asset management house Azvalor appointed Paul Gait as a senior analyst in the UK. He joined Azvalor from Sanford Bernstein where he had worked in a similar role in the metals and mining sector since 2011. Gait added to Azvalor's research capabilities in the mining and commodities industry, working with Michael Alsalem in London, and reporting to colleagues Álvaro Guzmán de Lázaro, and Fernando Bernad in Madrid.
Canaccord Genuity Wealth Management promoted investment director Charles Cohen to front office regional head based in northern England. In the newly-created role, he oversees the Llandudno, Blackpool and Lancaster offices and manage responsibilities including compliance, the investment process, business development and reporting. Cohen spent 30 years in wealth management and prior to joining Canaccord in 2015 was Sanlam's head of private clients in the north and a member of its executive committee.
JTC promoted 85 people across the enterprise, spanning funds, corporate, private client, operations and business support teams. In JTC's Swiss private client business, Julie Zingiloglu was appointed senior director and Rosalind Le Page a director; and in Jersey, Linda Garnier and Robert Monticelli are now senior directors, with Joel Chinn being made a director.
Hawksford promoted four managers into senior leadership roles across business development, private client work, finance and accounting. Laura Nevitt was promoted to director of the private client division; Cherith Fothergill was made a director and global head of business development and marketing; Melody Tan became finance director; and Bobby Stirling became a director and global head of client accounting. The firm said the advancements were part of 67 promotions that the corporate and private client funds manager has made across its international offices.
Liechtenstein-based LGT Group Foundation appointed Karen Fawcett as a new member of its foundation board. She took up a seat on the board previously held by Phillip Colebatch, who retired. Fawcett began her career in 1985 as a consultant in London and Singapore. From 1998 until 2001, she was a partner responsible for financial services in Asia-Pacific at the US strategy and technology consulting firm Booz, Allen & Hamilton. She then moved to Standard Chartered Bank, where she ran major areas of the global bank and, as CEO, was responsible for retail banking in addition to branding and marketing until 2017. She also led a sustainable fish farming venture in Asia. Among other roles, Fawcett is a director on the board of INSEAD Business School and a director at BetterTradeOff, a fintech company based in Singapore and Dubai.
The chief operating officer of Mirabaud Asset Management, François Leyss was named as COO for the Geneva-based Mirabaud Group. Leyss' duties include overseeing information technology, operations and trading activities for all of the Mirabaud Group's business lines (wealth management, asset management and securities). Leyss has been a member of the management for Mirabaud Asset Management since 2012. The firm appointed Raphaël Ducret, who has been at Mirabaud since 2016, to replace Leyss as the new COO of Mirabaud Asset Management.
UK Southwestern law firm Ashfords appointed family solicitor Megan Prideaux. Prideaux, who previously worked at Thrings, followed recent arrivals Samantha Newton and Katie Webber. She has regularly advised on financial settlements as well as cohabitation and pre and post-nuptial agreements which include international assets. Prideaux worked on Children Act matters, non-molestation and occupation orders for families, and has negotiated on behalf of her clients in respect of property disputes where they are neither married nor in a civil partnership. She is also a member of Resolution and is looking forward to becoming collaboratively trained.
UK-based wealth manager Brooks Macdonald promoted one of its managers, Liam Pryce-Jones, to the new role of head of South. It also elevated one of its figures to director level. From his base in Hampshire, Pryce-Jones works with the teams in East Anglia and Tunbridge Wells. He joined existing regional heads: Jonty Warneken, head of North; Andrew Lewis, head of Wales and South West; and Robin McAdam, head of Scotland. Gary Stirrup was promoted to the new role of director, head of UK Distribution.

Julius Baer International promoted executive director and senior investment advisor Mark Winterburn to head its UK investment advisory in an effort to carve out services which the Zurich-based private bank says are underserved in the UK market. Winterburn continues to advise UK clients and oversees Julius Baer's advisory team in London.
Wealth management fintech firm JHC Systems appointed Ron Tomlinson as chief technology officer. Tomlinson had been head of solutions development at JHC since January 2018. As CTO, he is responsible for all delivery teams as well as leading JHC's technology strategy to ensure a constantly evolving suite of services and platforms.
UK manager-owned Artemis Investment Management named former GAM investment head Matthew Beesley as chief investment officer. He replaced long-time Artemis fund manager Peter Saacke, who has stepped aside from CIO duties to focus on money management. Since 2004, Saacke managed the Artemis Global Growth Fund, the Artemis Institutional Global Capital Fund and co-managed the Artemis Global Emerging Markets Fund.
Beesley had been head of investments at GAM and a board member of three of the group's largest UK subsidiaries since 2017. At GAM, he managed the equities, fixed income, global investment solutions, real estate debt and systematic investment teams based in London, Zurich, Cambridge, New York, Lugano and Hong Kong, with around $70 billion in assets managed.
Global investor services group IQ-EQ expanded its Luxembourg senior team, and appointed client director Tamás Márk as its new head of real estate. Márk worked in corporate services and the tax industry for more than 15 years. Prior to joining IQ-EQ, he held a number of strategic senior leadership posts including, most recently, as director real estate and business unit director, real estate solutions with a Luxembourg-based investor services group.
After a nine-month search, Emirates Investment Bank named Gaurav Shah as its new chief executive. He joined the private and investment banking house from financial services firm Al Rajhi Capital in Saudi Arabia, where he was acting CEO for nine years. Prior to this, Shah was operated from London and Zurich as managing director and global head of product and investment solutions at Credit Suisse Global Investors. He also spent time in senior management roles at Morgan Stanley and Deutsche Bank.
STV, the Saudi Arabia-based venture capital fund, recruited Ivan Jakovljevic from Google to transform its portfolio of start-ups into firms with a market cap of $1.0 billion or more – aka "unicorns". Jakovljevic joined STV - which backed Dubai-based ride-hailing firm Careem before its sale to Uber Technologies - as chief development officer. He was previously head of new markets for Google in the Middle East and North Africa.
UBS replaced its wealth management finance head in the wake of an overhaul of its strategy, as announced in January. Markus Habbel, CFO for wealth management and for the Zurich-listed bank's Europe, Middle East and Africa region, was replaced by UBS' group controller and chief accounting officer Todd Tuckner.
Gresham Technologies, which works in the wealth management space, appointed Mark Bolton as its head of international sales. In his new role, Bolton is responsible for directing the firm's sales strategy across Asia and North America, and identifying target market segments for expansion across the entire Clareti platform. Prior to joining Gresham, he held senior sales leadership positions at SunGard and FIS.
The UK's Financial Conduct Authority appointed two new non-executive directors to join its board: Jeannette Lichner and Bernadette Conroy. They will each serve three-year terms beginning on 1 April 2020 and 1 August 2020, respectively. The appointees joined after Amelia Fletcher and Catherine Bradley stepped down as their NED terms concluded. Conroy has senior manager and non-executive experience in both public and private sector organisations, including financial services. Her current roles include chairing a housing association and being a NED for Community Health Partnerships. Lichner, who has a background in international financial services, has had senior leadership posts in a number of major financial organisations, including her present role as a NED at Miller Insurance Services. Both women have confirmed that they have not engaged in any political activity in the last 5 years.
HSBC Global Asset Management, part of HSBC, appointed Thorsten Michalik to the newly-created role of global head of external wholesale, a role that involves working with wealth managers, private banks and other groups. Michalik reports to Christophe de Backer, global head of wholesale business and partnerships. Working for more than 20 years in the asset management sector, Michalik joins from Deutsche Bank where he spent 19 years, most recently as global co-head of distribution for DWS. Prior to this, he spent four years at UBS.
Global investor services group IQ-EQ named a senior director Bram Eijsbouts as its new head of business development for Luxembourg. He reports to Fèmy Mouftaou, IQ-EQ Luxembourg's chief commercial director.
Eijsbouts role is a newly-created position. His experience includes senior roles with a global investor services group, most recently as its commercial director and head of sales. Before that he was business development director in Hong Kong and head of Greater China outbound sales, where he was responsible for strategic client and business partner relationships as well as leading the commercial strategy for the region.
Kempen Capital Management appointed Lara Edmonstone to join its UK business development team as a director. She has more than 11 years of experience in the asset management industry, having most recently worked as a director for River and Mercantile Solutions. Prior to this, she worked as principal consultant at KPMG UK and as a senior analyst at Towers Watson.
Global investment consultants Mercer appointed Dan Melley as UK commercial leader of investment solutions. Melley is responsible for bespoke investment solutions for clients, developing commercial relationships, and overseeing the execution of the investment solutions strategy, distribution and growth. Melley reports to Mercer's global commercial leader of investment solutions, Mick Dempsey. He has joined the firm's international investment solutions leadership team and the UK leadership team led by Sylvia Pozezanac, UK chief executive.
SteelEye, the compliance technology and data analytics firm, named Rob Bernstein as its new chief financial officer. He reports to SteelEye's CEO, Matt Smith. Most recently, Bernstein was CFO at RegTek Solutions, which was acquired by Bloomberg in August 2019, and prior to that CFO at TIM Group.
Openwork, one of the UK's largest financial advice networks, named Richard Houghton as interim chief financial officer. He replaced Kevin Chidwick who decided to pursue other opportunities after two years with the business.
Houghton has more than 30 years' experience in senior positions across the insurance and banking industry including CFO, chief operating officer and non-executive director roles. Most recently he was interim group CFO at Hyperion Insurance Group, an international insurance intermediary group with insurance broking and underwriting agency arms. For nearly a decade (1998 to 2007) Houghton worked for the Royal Bank of Scotland, serving latterly as COO for RBS Insurance. Between 2007 and 2012 he served as group chief finance officer at Aspen Insurance Holdings before joining RSA Insurance Group in 2012 as group chief financial officer. From 2016 to 2017 he served as interim chief finance officer at Co-operative Insurance.
Fresh from opening a Dublin office, Eaton Vance Management, a subsidiary of Eaton Vance Corp, appointed Henrik Hoffmann-Fischer as business development director in charge of expanding business in the Nordics. Hoffmann-Fischer manages the full Eaton Vance service offering, with a focus on credit, emerging market debt and responsibly managed strategies. Hoffmann-Fischer joined EVMI from Union Bancaire Privée (UBP) in London, where he was most recently head of sales, Nordics. Prior to UBP, he was associated with Kirstein A/S, most recently as co-head of intelligence. He reports to managing director for EVMI, TJ Halbertsma.
Real estate investment firm Mayfair Capital named James Lass as head of special transactions to focus on central London and as fund manager of its UK Thematic Growth Fund. Lass had worked at Trilogy and was previously at Schroders for 12 years, where he managed the Schroder UK Real Estate Fund.
Harbottle & Lewis added to its private capital practice. It named Sofie Hoffman as a partner. Hoffman has previously acted on a number of international contentious trust and probate matters, frequently involving allegations of dishonesty; and represented victims of fraud, both companies and individuals, the firm said. She gained experience in tracing fraud and freezing assets at Allen & Overy, and also spent time on the litigation team at Lloyds of London.
Profile Software, a financial solutions provider, hired Akash Anand as chief business officer to boost its international operations. Primary areas of responsibility cover the Middle Eastern, Asian and African markets as well as the UK, Ireland and Americas. Anand began his career in 1996 and is recognised as a business, marketing and sales leader in the financial services and technology sphere of the BFSI arena. Anand held leading positions for global operations in Credence Analytics and Ebix Cash (erstwhile Miles Software) as well as in New York Life, Tata Asset Management, Sun Life Financials and HSBC.
Robeco, the Netherlands-based financial group, appointed new members to join its trends and thematic investment team. Michiel van Voorst and Koos Burema joined the team; other joiners included analyst, Sam Brasser, starting in May. Van Voorst and Burema are responsible for Robeco Global FinTech Equities and Robeco New World Financial Equities as co-portfolio managers, together with Patrick Lemmens who are lead portfolio managers.

Van Voorst has 20 years of investment experience, and re-joins Robeco from Union Bancaire Privée in Hong Kong where he was chief investment officer for Asian equities. Prior to UBP, van Voorst spent 12 years at Robeco in several investment positions.
Burema has 12 years of investment experience and is transferring from Robeco's global emerging markets team, where he was an analyst covering South Korea as well as technology in Taiwan and Mainland China, with a strong focus on sustainable investing.
Foreign direct investment advisory firm BowerGroupAsia appointed Teerasak Siripant as managing director of its Thailand business. He leads a team of 20 people providing advisory services and strategic communications support for investors in the country. Teerasak Siripant is a former army intelligence officer in the Royal Thai Armed Forces. He spent more than a decade serving as the chief political advisor to the Australian ambassador to Thailand.
Gianmarco Timpanaro, managing director and marketing, communications head at Falcon Private Bank, took up a new role at Swiss Startup Group. His new firm is a privately financed venture platform in Switzerland with offices in Freienbach, Zurich and Lausanne. In his new role, Timpanaro is chief communications officer and member of the group's executive management.
Calastone, the global funds network, appointed Ed Lopez as chief revenue officer, having most recently been in a similar role at JHC, the wealth management software firm. (JHC is now part of FNZ). Lopez has more than 25 years' experience in the treasury, wealth and asset management sectors. Prior to JHC, Lopez was head of sales and business development for OpenLink's (now part of Ion) Europe, Middle East and Africa business, which included OpenLink's corporate treasury management solutions. Lopez also previously built the sales function for SunGard's (now FIS) UK broker dealer, building the institutional money market fund portal and network internationally.