Offshore
Maltese Ministerial Resignations Amid Widening Police Probe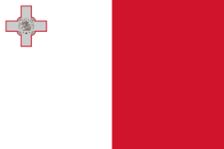 A police probe into the murder more than two years ago of a campaigning journalist, who claimed corruption at the top of government, has led to the resignations.
Malta, the European jurisdiction now an international financial centre and European Union member state, was rocked yesterday by the resignation of the prime minister's chief of staff, Keith Schembri, and two other senior figures who have quit. Police have widened a probe into the October 2017 murder of campaigning journalist and blogger Daphne Caruana Galizia, according to the BBC and other media reports.
Schembri has left the post, prime minister Joseph Muscat is reported by local and international media to have said. Schembri was not available for comment; reports said he was helping police with inquiries.
There were other ministerial casualties. The Times of Malta reported that Konrad Mizzi, the Tourism minister, has quit. Economy minister Chris Cardona has "suspended himself", the publication said.
"I take responsibility for the fact that I have kept him as chief of staff, yes. He has now decided to move on. It's a conversation we've had for some time… he had signalled to me that it was a matter of time," Muscat was quoted by MaltaToday as saying.
Reports said the new chief of staff is Mark Farrugia.
The Caruana Galizia inquiry, which has been going on since the journalist was murdered by a car bomb in October 2017, went up a level last week when Maltese businessman Yorgen Fenech was arrested.
Among the deceased journalist's claims was that a company called 17 Black, owned by Mr Fenech, had links to high-level politicians. In her last blog, Caruana Galizia wrote about Keith Schembri.
The BBC said yesterday that a "suspected middleman in the murder has been granted a presidential pardon". Muscat reportedly told parliament that the suspect, Melvin Theuma, was being given immunity in return for information about the killing. Maltese reports suggested that he had audio recordings linked to the case.
Caruana Galizia's death rocked the world of journalism and politics. On her blog, she regularly accused the incumbent Labour government - and opposition Nationalist Party members - of corruption.
The saga has hurt Malta's image as an IFC, built up over the past 30 years. The island - a former UK colony and military base since the early 19th Century - joined the European Union in the early Noughties and is also a member of the eurozone. Among developments, the country has, under the present government, adopted a citizenship-by-investment scheme, aka "golden visa" programme, and has defended it against claims that it facilitates the spread of dirty money. The island is an important centre for areas such as fund administration, registration of companies, aircraft and ships, and is a hub for e-commerce companies. It is also a significant centre for film-making and tourism.
Muscat and cabinet colleagues have repeatedly denied corruption and misuse of offshore financial structures. There have been a number of calls on Muscat to resign.