Surveys
Most Investors Surf Big Trends, In For Long Haul - UBS Poll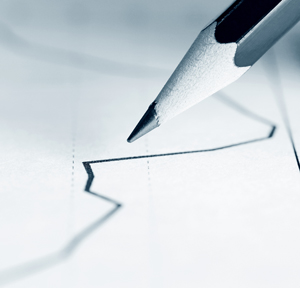 The next year could be tough one, but longer term investors are optimistic, notably those taking a thematic approach.
Polling 3,400 wealthy investors across 13 markets over the last three months, Swiss wealth manager UBS found that beyond near-term uncertainty driven by geopolitics, the majority of investors are upbeat and in it for the long haul, with more than 80 per cent saying they wanted to align their portfolios with longer-term mega-trends that are part of a growing thematic investment approach.
US-China trade wars topped their concerns, followed by domestic politics and the US 2020 elections. But for all next year's portent in unresolved trade pacts, looming elections and continued market volatility, these were trumped by confidence in longer-term investment trends, including aligning with global themes such as energy transition, climate change and an ageing global population. This was especially evident among the 18-34s, with 84 per cent in that group interested in investing in mega-trends, compared with just 30 per cent among investors aged 51 or older.
The Swiss lender surveyed HNWs across Brazil, China, Germany, Hong Kong, Italy, Japan, Mexico, Singapore, Switzerland, Taiwan, UAE, and the UK between August and October 2019. Broken down by region, results also revealed:
EMEA investors ranked in the middle of the pack on outlook for 2020 and aligning with longer-term investment trends, but ranked above all other regions in their optimism for investment returns over the next decade.
US investors were slightly less preoccupied with the US election than their counterparts in other regions. The top worry for them was the absence of a US-China trade deal, which was cited by 45 per cent of US investors as a chief concern, compared with just 30 per cent in mainland China. The poll found that US investors were the least likely to be interested in aligning investments with mega-trends (82 per cent) or in sustainable investing (70 per cent), relative to other regions.
Latin American investors were both near-term the most cautious and longer-term the most optimistic of the regions. Almost unanimously (97 per cent) said that they wanted to align their portfolios with anticipated trends, with 96 per cent interested in sustainable investing, and 69 per cent already holding sustainable investments.
Asian investors appeared less bothered about current market dynamics but the least optimistic on investment returns for the next decade. Still 91 per cent wanted to align their portfolios with long-term trends. Interest in sustainable investing was also high at 86 per cent, with 55 per cent already holding sustainable investments in their portfolios.