People Moves
Who's Moving Where In Wealth Management? - Tribe Impact Capital, Womble Bond Dickinson, Others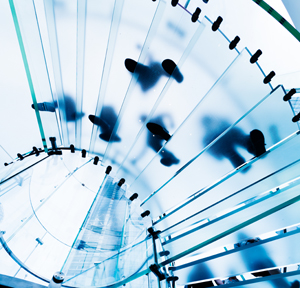 The latest moves in wealth management from the UK and Europe.
Tribe Impact Capital
Tribe Impact Capital, launched in 2016 as the UK's first impact wealth manager, has appointed ex JP Morgan executive, Neil Hill, as partner to help build the firm's impact investment offerings.
Hill spent eight years at the US private bank as a relationship manager, and prior to that three years as an RM at HSBC Private Bank. He gained public sector experience working at the Foreign & Commonwealth Office, and served as an infantry officer in the British Army.
"More and more people are looking for their investments to reflect their personal values and goals and Tribe is set up to deliver this," Hill said on joining the Mayfair-based group, which received its B-Corp status last year. The investment manager bought in former JP Morgan and Credit Suisse analyst Fred Kooij as chief investment officer in June to focus on environment and ecology-themed investing.
Womble Bond Dickinson
International law firm Womble Bond Dickinson has appointed Edward Stone as a partner in the firm's London-based private wealth team.
Stone previously worked offshore as a partner at Collas Crill, and as head of trusts and private client for Conyers Dill and Pearman in London. He trained and qualified onshore at Withers in London.
His appointment is part of a recent recruitment drive at the law firm, which has added 10 new partners to its London office in the past six months. The firm said Stone's experience of the US market and structuring for US clients with UK connections "will add a new dimension to the combined firm's international capability."
Alpha FMC
Alpha Financial Market Consulting has hired former GAM senior figure Roman Aschwanden and senior investment industry figure Zoë Sheehan. Their appointments come shortly after the firm opened a new office in Zurich, which is led by Nicolas Cherbuin. The new hires bring the staff total to 20.
Aschwanden has been active in asset management and investment banking for upwards of 25 years. At Alpha FMC, he will develop consulting services on regulatory issues and oversee the projects of the group's bespoke consulting services for pension funds. He has been chief executive of GAM Investment Management (Switzerland), and chief operating officer for continental Europe in Zurich.
Before this, he was also CEO of CreInvest, a Swiss fund of hedge funds; he has worked in various roles in investment banking at UBS, including global project manager, merger manager and chief of staff.
Sheehan has been working in asset management and investment banking for over a decade, developing risk and performance solutions, portfolio management solutions and trading platforms for investment managers. Sheehan previously worked for IHS Markit selling their specialised derivatives and risk analytics platform across Europe.
The firm has operated in Switzerland since 2017.
Gresham House
Gresham House, an alternative asset management house, has appointed Richard Staveley as managing director in its strategic public equity team, with immediate effect.
With over two decades of fund management experience, Staveley previously worked at Majedie Asset Management, where he spent six years running small companies' investments within the group's flagship UK equity offering. Prior to this, he was a founding partner of River and Mercantile Asset Management, responsible for UK small company and income funds.
Lombard International Assurance
Lombard International Assurance, has appointed Stephanie Wells as director of partner and client services.
Wells has worked for Lombard International Assurance for over 25 years. She started her career in the client services team, rising to lead that team, before moving into sales and business development.
Close Brothers
Close Brothers Asset Management has appointed Paul Denman as private client director.
Paul Denman joins CBAM from Arbuthnot Latham, where he was a director in the private banking side of the business for 14 years. Before this, Paul spent seven years as a private banker at SG Hambros. He has more than thirty years of experience in the industry, having started his career at Coutts & Co in 1985.
CBAM recently set up a new office in the West End of London. In August, it appointed Alastair Wilson, Philip Young and Lucy Katzarova to support the continued growth of its high net worth proposition.