Family Office
EXCLUSIVE: China Seen Boosting Non-US Single Family Office Cohort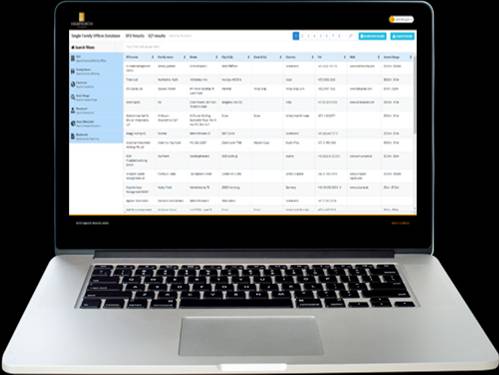 Assuming recent trends, China's ultra-wealthy citizens' desire to create single family offices will mean that non-US SFOs will soon account for 60 per cent of the global total, predicts Highworth, a data firm working exclusively with this publication.
The percentage of single family offices outside the US, currently at about 55 per cent, is likely to reach 60 per cent in coming years as China joins the SFO party, according to Highworth, the database tracking this sector. Highworth exclusively partners with this news service.
The US market has been by far the largest and most mature family office market, famous for dynasties such as the Rockefellers, Guggenheims and other "Gilded Age" clans creating these structures. Europe is a bit behind in size and scope, and Asia is still in its relative infancy. But with many Asia-based businesses being family-owned, the upside growth potential is enormous.
Alastair Graham, who founded Highworth, reckons that if there are about 8,000 SFOs in total (there is debate about the exact figure), then just more than half (55 per cent) are outside the US. "This proportion is likely to rise to 60 per cent as China adds to the non-US total in the coming years," Graham told this publication recently.
With China setting the pace in minting new billionaires recently – albeit not a trend without its bumps – the country is bound to be an SFO hotspot.
Highworth carries profiles of up to 1,100 SFOs, of which 800 are in Europe, the Middle East and Africa. In 2020 several hundreds of further profiles of SFOs are scheduled to be added to the database. The firm reckons that in aggregate, these SFOs oversee a total of $2.2 trillion in assets under management. (It should also be noted that this is the aggregate AuM in 2019 of 1,100 SFOs located outside the US. If there are about 8,000 SFOs globally at present, on a simple extrapolation basis, the total indicative AuM would be $17.6 trillion.)
As announced a few weeks ago, this publication is a partner with Highworth, adding unrivalled coverage of a relatively opaque market to its offerings. (In a previous report, WealthBriefing noted changes in the asset allocations of single family offices.) To register for the database, click here on this link.
Mainland China, Hong Kong and Singapore, among other Asian jurisdictions, are likely to be fertile grounds for SFOs. And it is attracting service providers, with banks such as UBS and Citi Private Bank, for instance, advising wannabe SFO founders on how to set up. Andrew Yen, founder of the Shenzhen-based Fusion Family Office, runs a business advising families on how to get started. (That firm was founded in 2014, according to the South China Morning Post.) Some SFOs are quite high-profile, which seems paradoxical, such as the Li Family Office, based in Beijing.
Geography
A breakdown of Highworth's data shows that it covers SFOs across 51 countries.
"There are some surprises here – in Asia Pacific, some people think that China is the most exciting for the rise of SFOs and indeed this may become the case as the present first generation of entrepreneurs accumulates funds for investment outside their main operating company, and again in due course nears retirement age and has to think about succession structures," Graham said of his data.
"However, currently Australia has many more SFOs than China. Moreover if you are interested in Latin America, few would have thought that Chile has more SFOs per million of population than Brazil. In Europe, Norway has more SFOs per million of population than France or Italy," he continued.
"In Europe, Highworth's data shows that the top five countries for numbers of SFOs are the UK, followed by Germany, Switzerland, France, and Spain. Outside of Europe and the US, the ranking is led by Australia, followed by Canada, the United Arab Emirates, Saudi Arabia, and India," he added.
(This news service will publish more insights revealed by the data, along with trends and activities of SFOs in coming weeks.)