High Yield: Identifying Value Amid Shifting Sentiment
David Mihalick, 21 May 2019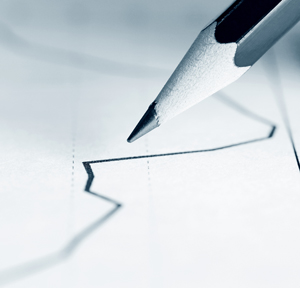 A senior manager at the asset manager explores how the firm is coping with volatility in the debt markets space, which he likens to a "roller-coaster".
This interview is with David Mihalick, asset manager firm Barings' head of US high-yield investments. He discusses the volatile swings in investor sentiment that high-yield markets experienced over the last two quarters, and where the Barings team is seeing value today.

We started this year with a strong rebound following a period of marked volatility in high yield markets during the fourth quarter of last year. Can you give us a sense of the drivers behind those events?
The last six months have undoubtedly been a roller-coaster. If you look at risk assets, the S&P 500 was down by about 14 per cent in the fourth quarter, and then rebounded almost by 14 per cent in the first quarter. The high-yield bond market was down by about 5 per cent, and came back over 7 per cent. Loans were a similar story, down by about 3 per cent and up by almost 4 per cent. (1)

In our view, this was driven largely by technicals. If you look at how the fourth quarter unfolded, there were a lot of question marks around valuations at the beginning. Spreads were in the low 300s, there were negative headlines surrounding Brexit and the US-China trade tensions, and there were concerns that the Fed would be too aggressive with raising rates. All of this led to softness in equity markets. We also started to see oil trade off, going down from around $70 per barrel to around $40. So, there was a cascading effect.

At the beginning of the fourth quarter, loans held up pretty well - so funds that owned them actually started selling them to meet redemptions. But as the quarter evolved and the Fed assumed a more dovish posture, there were outflows from loan funds as well - totalling around $15 billion in December alone. (2) On the bond side, the market actually started to see inflows as we entered the first quarter of the year.

Some of those flows were driven by the Fed's change of posture, which motivated a lot of investors to move out of floating rate loans and into fixed rate bonds.

While investor sentiment was swinging from one extreme to the other, the companies in the high yield universe were quietly ticking along and, we know now, actually wrapping up a strong quarter from an earnings perspective. In fact, we track roughly 400 high yield issuers that also have public equities, and about 75 - 80 per cent met or exceeded earnings' expectations in the fourth quarter. While it is difficult to pinpoint the exact cause of the performance mismatch between the companies and the markets, it's relatively clear that fundamentals were not to blame for the volatility. In fact, high yield defaults today are still at historically low levels, around 1 - 2 per cent. It was largely technical - particularly retail outflows - that created the short-term instability, which drove asset prices lower and created a good buying opportunity for us at the end of 2018.

Turning to the market today, there's been much discussion around the inverted yield curve. In your view, what does this mean for high yield markets?
On the most basic level, this is really only telling us that sometime in the next six to 60 months, there will be a recession. A lot of intelligent people are looking at past events and trying to extrapolate what they could tell us about the future. However, it's extremely difficult to predict. That said, from a high yield perspective, some of the rate moves that we've seen have contributed to what has been a strong bid in the double-B portion of the market. When we look across our book of business, we think double-Bs are probably trading too rich at this point.

But in terms of the broader economy, we think the US is going to grow nicely this year, with some softness in the first half of the year, and a rebound in the second half. If the US grows at about 2 per cent and defaults stay low, it's hard to imagine that rates won't move a little higher. We are not in the business of predicting rates, but we do think about them in terms of how we manage duration in our portfolios. We are continuously monitoring the situation - and what we're seeing right now is an environment, at least for the foreseeable future, where high yield issuers should be able to continue posting decent earnings - and that's what should drive performance over the long term. Although we should acknowledge that even as strong as the economy looks in the US, we cannot decouple from the rest of the world long term - and if things continue to look soft in Europe and China, especially if there are any negative surprises due to Brexit or China trade, we might run into some issues.

While we do need to keep those events in mind, at the end of the day, we first and foremost rely on the underwriting we've done on companies. In our view, it's of paramount importance to have sound companies in the portfolio - meaning those with good management teams, good assets and the flexibility to manage through a cycle. When we get to the next recession, there will no doubt be widening spreads and an increase in defaults, although we think it's unlikely that they will be anywhere near the 10 per cent we saw during the global financial crisis. But this is where active management is going to play a key role and make a difference, in our view. Overall, based on what we've seen, we are optimistic.

From a sector perspective, is your team purely bottom-up credit focused, or are there certain areas you target or avoid?
First and foremost, we think that value is added in high yield through credit selection, and good investment opportunities can be found in any industry. That said, there are certain sectors where it's less about the economic cycle and more about secular changes in those industries. An easy example of this is retail, where online platforms continue to displace brick and mortar. This has completely changed the way consumers engage with companies. Through a cycle, we would expect there to be defaults in that space - partially due to the cycle itself, and partially due to the secular changes within the industry.

Energy is another place where we see this. Drilling technology has changed how companies access resources, and this has upended the global order when it comes to traditional suppliers like OPEC, as US production has risen significantly. While the sector is a substantial part of the US high yield bond market (around 15 per cent), it is a much smaller part of the European bond market and US and European loan markets. One would expect that if we head into an economic downturn, we would likely see lower oil prices and a rise in defaults in that industry. But actually, what we've seen so far this year has been rising oil prices, which calls into question some of the "end of the cycle" commentary that is out in the market, as demand for oil is holding up pretty well.

What is your take on the triple-B space - in other words, the potential for "fallen angels" that could potentially be downgraded from investment grade to high yield?
The triple-B portion of the investment grade corporate market has grown considerably. Today it's around $3 trillion. For context, the US high-yield bond market is about $1.3 trillion. So, in the event that an extreme situation were to occur, where 5 – 10 per cent of the triple-B market was downgraded during a cycle, that would amount to about $150 - 300 billion of assets coming into the high yield market - and that's a significant technical. That said, these are big global companies. Many of them are triple-B because, from a cost of capital perspective, there's been no real penalty for going from single-A to triple-B - and debt has been cheap. So, they've been using it to finance things like M&A activity, share buybacks and dividends. To the extent that rates go back up, we should see the triple-B market shrink a bit as companies focus on balance sheet repair in the face of a higher cost of debt.

We've found a few interesting opportunities among triple-B companies that are trading wider than double-B companies in the high yield universe, which have been trading relatively tight - and we've been able to take advantage of that. Again, these companies have been reporting decent earnings, and they have a lot of flexibility to sell assets. So when they generate cash flow and want to deleverage, they can.

Turning the conversation to relative value, as you look across the broad high yield universe today, what kinds of opportunities are you seeing?
We still think there's good relative value in the market. If you look across what we consider to be our four core asset classes - US and European loans and bonds - spreads today are in the low 400s. With that kind of spread, a 1 per cent default environment, and reasonably strong economic conditions, we think investors are getting well compensated. We've found US loans particularly attractive lately, and that's driven by the technicals we discussed earlier. As we continue to see outflows in this space, we think there is good relative value in the loan market based on the strong financial backdrop. As an example of where market technicals are creating opportunities, we have seen several instances where the loans trade wider than the bonds of the same company - but due to the technical impact of fund flows, the same credit risk is priced differently. These types of situations don't tend to last long, as capital is relatively fluid in the space, but they do exist and they are a good example of a tactical situation that we try to exploit.

Additionally, we tend to find the best value in secured versus unsecured credit today - because at times the market prices secured assets inefficiently. We think not all investors fully appreciate the benefits of asset security throughout economic cycles, sometimes overlooking the fact that it provides a layer of protection in the event of default. As such, we think senior secured loans and senior secured bonds are underappreciated subsets of high yield.

Finally, considering an investor's perspective, what is your view on tactical versus strategic investing in this market?
We think high yield is an asset class to invest in strategically - and the last six months have been a perfect case study of why that makes sense. Spreads in the high yield bond market were at their tightest levels in early October, and widened significantly over the course of the fourth quarter. So, if you were an investor who had bought high yield in early October, you were looking at about a 5 per cent loss near Christmas time (with just under 7 per cent of principal loss, offset by over 1 per cent of income from the coupon). But if you were patient and strategic, and held your investment through the first quarter - your returns recovered significantly (with about 1 per cent of principal loss in the market, offset by over 3 per cent of income from the coupon over the full 6-month period). So, your total return for that period was about 2.4 per cent, or almost 5 per cent on an annualised basis. For reference, an investment in the S&P would have been down by about 2 per cent over that same 6-month period. So, while high yield is not a perfect asset class, we think it makes sense for a lot of investors - but it's of the utmost importance to be patient and strategic.
 
About the author
David Mihalick is head of Barings' US high-yield investments group, chairman of the US High Yield Investment Committee, a member of the global high-yield allocation committee, and a portfolio manager on various high yield strategies. Prior to his current role, he served as head of Baring's US high-yield credit research group where he was responsible for directing the research efforts of over 25 analysts. He has worked in the financial services industry since 2004.
Footnotes
1, Sources: Bloomberg: S&P 500, BAML U.S. High Yield Index, Credit Suisse Inst'l Leveraged Loan Index. As of 31 March 2019.
2, Source: Lipper FMI. As of 31 March 2019.